Date & Time
Location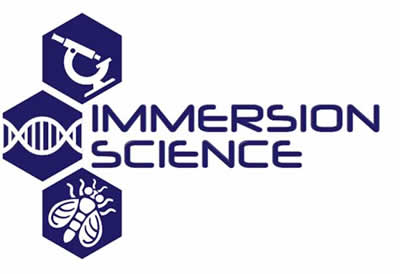 Fox Chase Cancer Center
333 Cottman Avenue
Philadelphia, PA 19111-2497
Registration Information
2021 Application Cycle open through 10/30/20 @ 11:59 pm
Application [Google Form]
Recommendation Packet [Google Doc]
All applications undergo a blind review process, in the fashion of an NIH (National Institute of Health) study section.

Our study section includes representatives from various institutions, at the post-doctoral, graduation student, and undergraduate student levels. Professionals of both scientific and education research review applications.
The Recommendation Packet should be downloaded, completed, saved/renamed. Permission to edit will not be granted. Send to ImmersionScience.FoxChase@fccc.edu
The ISP is a cost-free program.
We require 2 letters of recommendation with one being from a science teacher that has known the applicant for at least 1 year.
The program will run for 11 consecutive Saturdays: January  9th through March 20st with the 11 week being presentation day.
Weeks 1 – 10 will have two sessions: 8:30a- 11:30a and 12:30p – 3:30p. Applicants must be able to attend all sessions in their assigned section for completion of the program.
Week 11: presentation day will be an all-day event with specific information supplied at the start of the session. Family, friends, instructors, and community members are invited to attend.
All 11 weeks will be here at Fox Chase Cancer Center.
Questions: can be sent through FB messages: https://www.facebook.com/FoxChaseCancerCenterImmersionScienceProgram/  or email:ImmersionScience.FoxChase@fccc.edu
ALL applicants will be contacted prior to December 21st.
New in 2020
This year we are accepting applications for a School District of Philadelphia only section. Application may choose to select this option, but it is not required.
Also new this year, students that completed either the 2019 Esperanza-FlyLab summer program OR the 2019 Penn Medicine- Abramson Cancer Center/Immersion Essentials summer program can have an exemption from either biology or chemistry pre-requisite. One of these may be concurrent.

If an applicant has not taken one of these summer programs, both biology and chemistry pre-requisites and must be completed (any level: standard, honors, or AP) prior to the start of the program.

ALL applicants must be in high school or home schooled and a minimum of 16 years of age to participate.
New This Year
2021 students will need internet access. All materials, supplies and equipment will be mailed to participants or picked up in a contactless manner.
More on