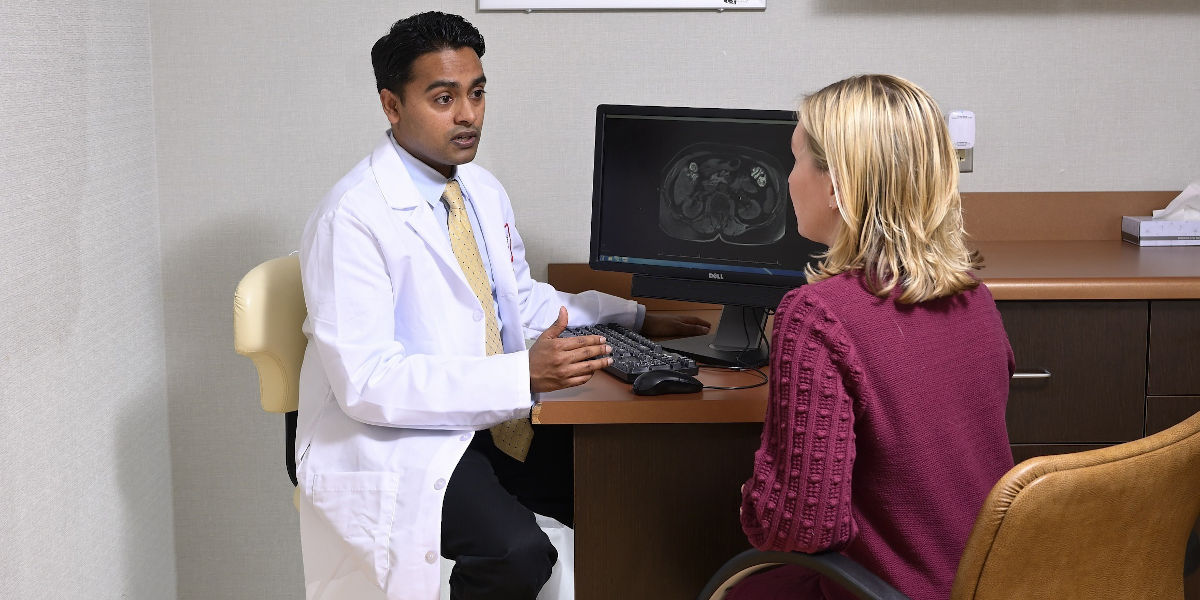 Mesothelioma is a rare and aggressive cancer, so it is natural to have many questions after receiving a diagnosis. At Fox Chase Cancer Center, we have provided a comprehensive approach to cancer diagnosis, treatment, and support for more than 100 years. We offer a multidisciplinary approach to treating mesothelioma, and our specialists provide extensive guidance so you can make informed decisions about your care and what is best for you and your family.
We draw upon the nationally renowned experience of our multidisciplinary medical team as we tailor a treatment plan that is unique to you. Our expert oncology team regularly conducts in-depth reviews of new and challenging cases to reach consensus on treatment options and strategies. Through this coordinated approach, we strive to provide the most thorough and personalized care as well as access to innovative therapies and clinical trials.
Why Choose Fox Chase for Mesothelioma Treatment?
We provide a full spectrum of mesothelioma care—from detection through survivorship. Our team is dedicated to providing exceptional care to both you and your family, including state-of-the-art diagnostics and treatment, vigilant follow-up and survivorship care, referrals to community resources, and much more.
Founded in 1904 as one of the nation's first cancer hospitals, Fox Chase was among the first institutions to be designated as a National Cancer Institute Comprehensive Cancer Center in 1974. This is the NCI's highest designation, recognizing Fox Chase as an elite center for excellence in cancer treatment, research, prevention, and education.
Fox Chase researchers conduct numerous clinical trials for the development of new treatments, offering access to emerging and innovative therapies that may not be available elsewhere. The results of studies conducted at Fox Chase have been crucial in advancing our understanding of cancer diagnosis and treatment around the world.
Since 2000, the Fox Chase nursing department has held a Magnet® designation from the American Nurses Credentialing Center (ANCC). The Magnet Recognition Program is regarded as the nation's highest standard for excellence in nursing, with less than 10 percent of hospitals nationwide attaining this designation.
Fox Chase physicians and investigators have received numerous awards and honors, including Nobel Prizes in medicine and chemistry.
"As an NCI-designated cancer center, we offer fellowship-trained surgeons and a multidisciplinary care team that has vast experience treating this disease."

— Stephanie Greco, MD, Surgical Oncologist