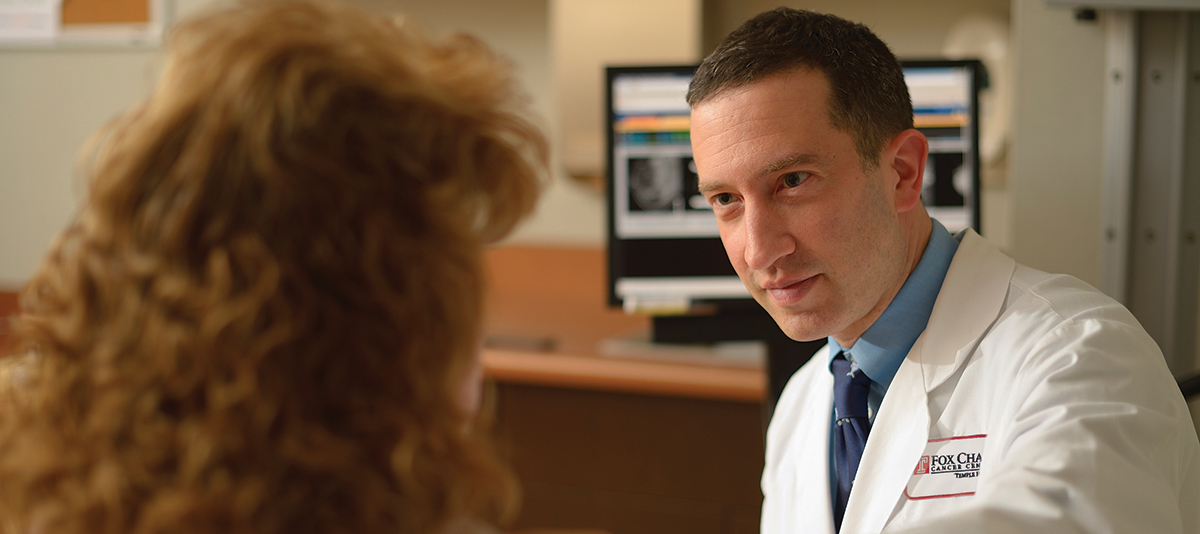 VIEW ALL POSTS
When it Comes to Breast Cancer Care, Accreditation Matters
With so many options of where to go for breast care, it can be difficult to decide which medical center is right for you. NAPBC accreditation is one factor patients can use to help inform their decision.

The National Accreditation Program for Breast Centers (NAPBC) is the premier accreditation for breast centers throughout the United States. The accreditation process encompasses 28 individual standards of treatment for breast cancer and benign breast diseases, including coordination of care via nurse navigation, support services, the credentials of the clinicians and nurses, and quality improvement initiatives.

NAPBC accreditation is a key achievement for medical centers, including Fox Chase Cancer Center, which recently received a fourth accreditation in a row.

Richard Bleicher, MD, FACS, a Breast Surgical Oncologist at Fox Chase, said the distinction is important because it ensures patients receive the best care possible for breast cancer and benign breast diseases.

What It Means for Patients

"NAPBC accreditation means a medical center meets the highest standard of care," Bleicher said.

The application process measures a center's performance through careful monitoring of the care doctors provide, as well as site visits where NAPBC officials interview staff in person and review documentation to ensure compliance with current NAPBC standards.

But because a center must reapply every three years, NAPBC accreditation means that a center is constantly working to advance the quality of care and improve outcomes for their patients, rather than just meeting the set standards.

This consistent push for growth was one of the reasons Fox Chase was among the first breast program to put itself up for evaluation by the NAPBC.

Multidisciplinary Care

"Another important component in earning the accreditation is a multidisciplinary approach to care," Bleicher said. "This is something that's built into the foundation at Fox Chase. Our board-certified breast surgical oncologists work with radiologists, medical oncologists, pathologists, plastic reconstructive surgeons, APCs, fellows, and nurse navigators every day."

Doctors on the breast cancer team meet regularly in a tumor board specific to breast cancer, where they review patient cases to decide on the best treatment plan based on each patient's individual needs. Sometimes those needs include genetic testing and counseling for family members through Fox Chase's Risk Assessment Program, or guidance through the transition into survivorship in our breast cancer-specific survivorship clinic.

All these elements coming together to enable the breast cancer program at Fox Chase to achieve NAPBC for a fourth time and stay at the forefront of cancer care.

Learn more about breast cancer treatment at Fox Chase.