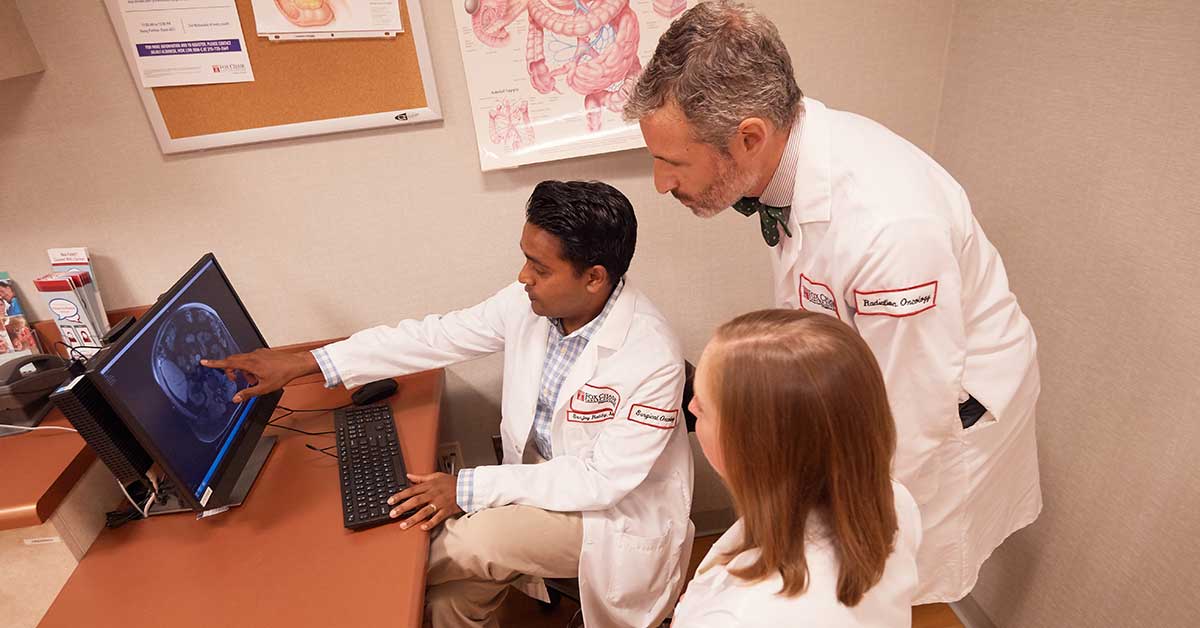 VIEW ALL POSTS
Should You Get a Second Opinion for Pancreatic Cancer?
If you or a loved one has been diagnosed with pancreatic cancer, you most likely want to start treatment as soon as possible, but it's worth the effort to seek a second medical opinion first.

Most pancreatic cancers tend to be found at a later stage when they're harder to treat. Still, there's always merit in having someone else weigh in on your diagnosis and treatment options.

"There are options for pancreatic cancer at every stage. It's just a matter of treating this disease the right way from the start," said Sanjay S. Reddy, MD, FACS, a surgical oncologist at Fox Chase Cancer Center. Having another specialist review your case is often the best way to help you feel confident about your care plan.

Doctors typically rely on imaging tests to help determine how advanced a patient's pancreatic cancer is. However, staging isn't always easy, and getting it correct at the onset is paramount for determining optimal therapy.

"Your tumor stage will tell us what form of treatment you are most likely to benefit from," Reddy said. "This should be a discussion you have with a team, not just one person."

There are a number of factors that need to be taken into consideration when choosing a treatment plan: Has the cancer spread beyond the pancreas? And if so, is this next to, or wrapped around the adjacent blood vessels? Or, has the tumor spread to areas beyond the pancreas completely?  

For some patients, surgery alone may be the best option. Others may benefit from chemotherapy alone, or a combination of chemotherapy and radiation before surgery to help shrink the tumor. The use of chemotherapy after surgery is also considered and, because all these different approaches this to treating the disease, a fresh set of eyes on the case can be helpful.

Where to turn

When looking for a second opinion, it's crucial to seek out a pancreatic cancer specialist—one who will walk through all the options with you to find the right one for your specific case.

"A small community hospital might see two or three cases of your cancer type a year," Reddy said. "You want a place that deals with a high volume of patients who have the same cancer as you." When you go to that type of facility, you'll consult with experts who are more familiar with your cancer, and you'll be more likely to gain access to additional treatment options, like clinical trials.

Taking action

If you are in need of a second opinion for pancreatic cancer, you can ask the physician who diagnosed your cancer, and they may be able to refer you to another specialist. Alternatively, you can search for a pancreatic cancer specialist and request a second opinion on your own.

At Fox Chase Cancer Center, our pancreatic cancer specialists, like Dr. Reddy, are always willing to see patients for a second opinion. We even have a team of nurse navigators who will help you get organized before your first appointment, such as compiling scans, reports, and summaries related to your cancer diagnosis.

If you would like to receive a second opinion from a cancer expert at Fox Chase, call 888-369-2427 or request an appointment online.

Learn more about pancreatic cancer treatment at Fox Chase Cancer Center.