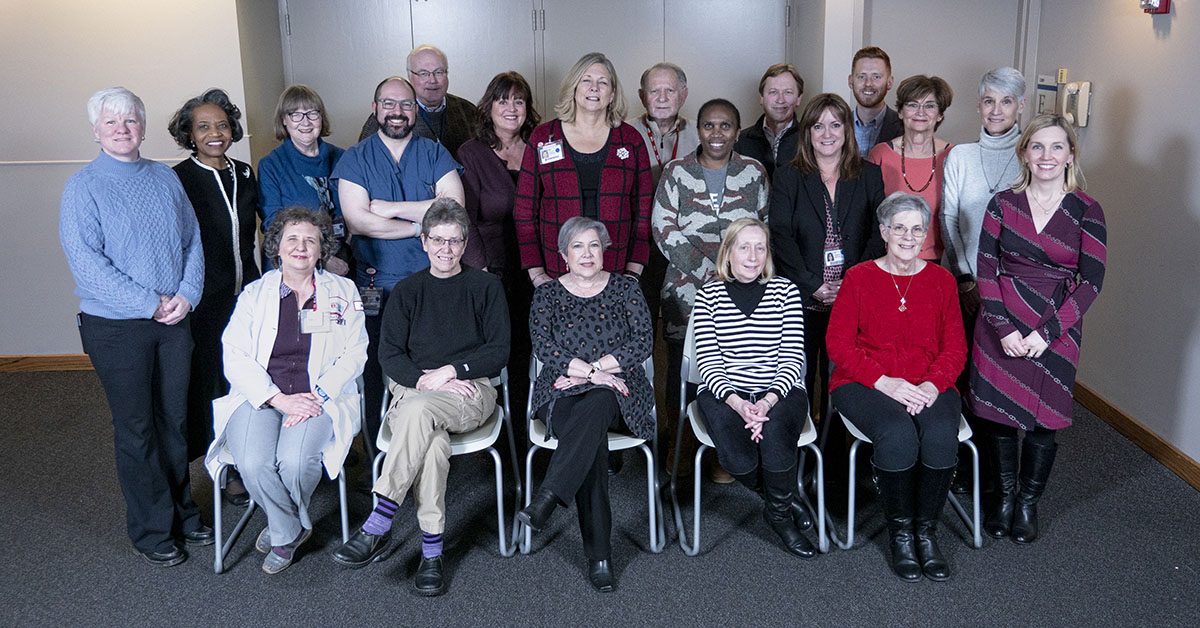 VIEW ALL POSTS
Patient and Family Advisory Council Paves the Way To a Better Patient Experience
Updated 28, 2020

Patients and their loved ones are at the core of everything we do at Fox Chase Cancer Center. That's why some of our most trusted advisors can be found in our Patient and Family Advisory Council (PFAC).

The history of the PFAC

Patient- and family-centered care has been the focus of health care for many years, and with good reason. It's grounded in partnerships between patients, families, and health care providers. After years of researching and implementing this approach, Fox Chase went a step further: We launched the PFAC in 2010. This group helps translate patient feedback into real change.

"Without engaging families and patients, you have a missed opportunity to improve patient care, services we hope to deliver, and outcomes," said Delinda Pendleton, Director of Patient Experience and Strategic Clinical Initiatives at Fox Chase.

The council meets once a month. It includes hospital administrators and staff, physicians, patients, and family members of patients.

Projects powered by the PFAC

The PFAC works with staff and faculty to improve the experiences of patients and their loved ones. This means the council provides insight on many different aspects of care and institutional initiatives at Fox Chase. These projects are varied—ranging from new patient education materials to facility updates.

The council recently launched 3 workgroups that address issues of importance to our advisors. The workgroups are called, "First Impressions", "Wayfinding", and "Environmental Safety". Seeing the institution from the perspectives of our patients has been extremely eye-opening.

The PFAC also provides valuable insight when it comes to patient materials. The council has been instrumental in preparing documents, like the oncology patient guide and the advanced directive guidebook.

"There's a lot of material that members of our clinical staff come to the table and say, 'We're going to be putting this out. Are there areas where we need to improve?'"  Pendleton said.

Families and patients have knowledge that can help Fox Chase make materials, spaces and experiences the best they can be.

PFAC members and opportunities

The council has room for 15 full advisors and a number of ad hoc advisors.

"We're always looking to better represent the people who are seen at Fox Chase, which means we want the council to be as diverse as possible—in demographics, cancer type, patients vs. family members, and inpatients vs. outpatients," said Anne Prousi, PFAC co-chair. "We want to be the voice of the patient as best as we can be, and that means a diverse council."

There is a new member screening process. Fox Chase welcomes insightful volunteers.

"They need to be good at telling their own stories but also good at listening to where other people are coming from," Prousi said.

To learn more about the PFAC, call 215-728-4065 or email Delinda Pendleton.