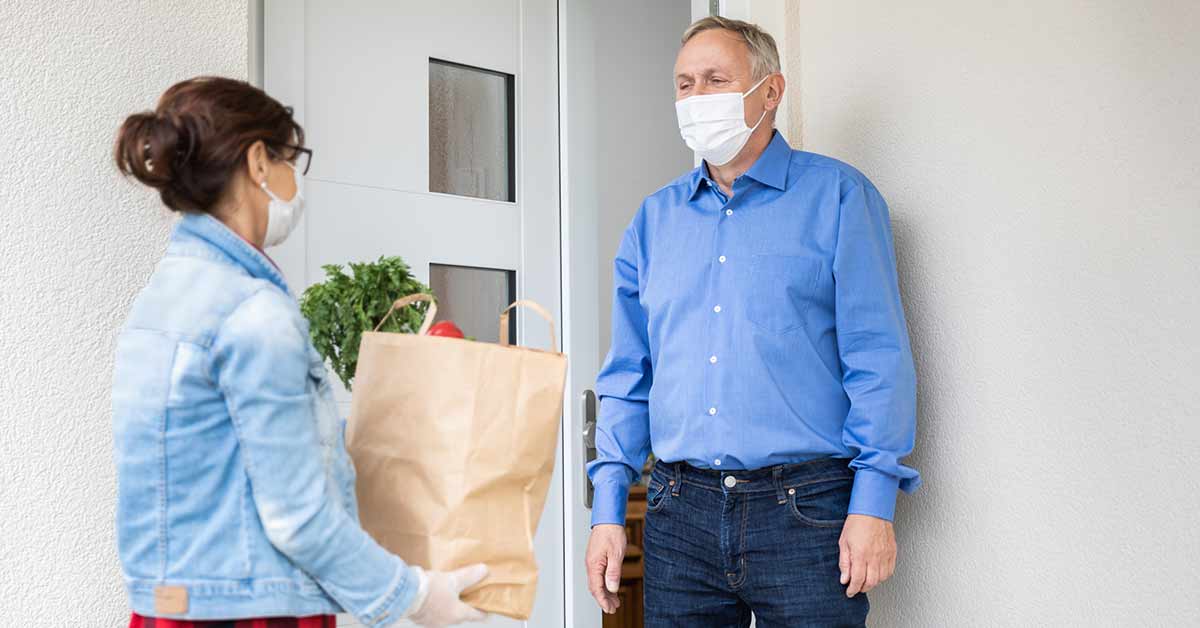 VIEW ALL POSTS
Advice for Cancer Caregivers During the COVID-19 Pandemic
Taking care of a loved one with cancer can be rewarding, but even during normal times, it isn't easy. Add the COVID-19 pandemic into the mix, and the responsibilities of being a caregiver can seem overwhelming.

"Self-care has always been our number one mantra for caregivers," said Sheila Amrhein, MSW, LCSW, a social worker at Fox Chase Cancer Center. "Caregiver fatigue is a real concern, so finding ways to nurture yourself becomes essential."

Here are some things for caregivers to keep in mind as they support their loved ones during this pandemic:

Stay Safe

Cancer and its treatments may weaken your loved one's immune system, which can put them at higher risk for complications related to COVID-19. As a caregiver, you may also be at higher risk of complications if you're older or have an underlying health condition. For these reasons, it's important to take precautions to keep yourself and your loved ones healthy.

One way to reduce risk is seeing if your family's upcoming medical appointments can be done via telehealth (phone or video consults). If this isn't an option, be sure to take additional precautions for in-person visits, such as wearing a mask or face covering to the doctor's office (if they do not provide them) and cleaning your hands frequently with soap and water or an alcohol-based hand sanitizer.

Limiting contact with people outside of your home is also a good general practice, and avoiding crowds and public places helps reduce the risk that you or your loved ones will come in contact with the virus.

It is also advised that individuals avoid touching their noses, mouths, and eyes as much as possible and clean frequently touched objects and surfaces using a regular household disinfectant.

Take Care of Your Emotional Needs

While keeping yourself and your loved ones physically healthy is important, so is maintaining your mental health as a caregiver.

While many mechanisms for coping with the challenges of caregiving aren't available now (such as attending religious services, going to the gym, or gathering with friends), it is still important to connect with others.

"Patients who have good support fare better through their cancer journey, and the same goes for caregivers," Amrhein said. "With the current limitations on physical connecting, we look for ways to reduce that sense of isolation and encourage caregivers to let people know that they could use a phone call or video chat."

Along with connecting with others, finding time to do the activities you love can also be beneficial for your mental health.

"Do a self-assessment of what makes you feel better," Amrhein said. "Ask yourself: 'What activities do I enjoy?' and make some time for them."

Access Caregiving Resources at Fox Chase

At Fox Chase, we recognize the challenges of being a caregiver and offer specific resources and information to help you with this role.

If you're struggling, there is help.

"We offer patient- and family-centered care here at Fox Chase," Amrhein said. "If a caregiver is feeling an overwhelming sense of isolation or distress, they can ask to speak to one of our social workers."

To speak to a member of our social work team, please call 888-FOX-CHASE.