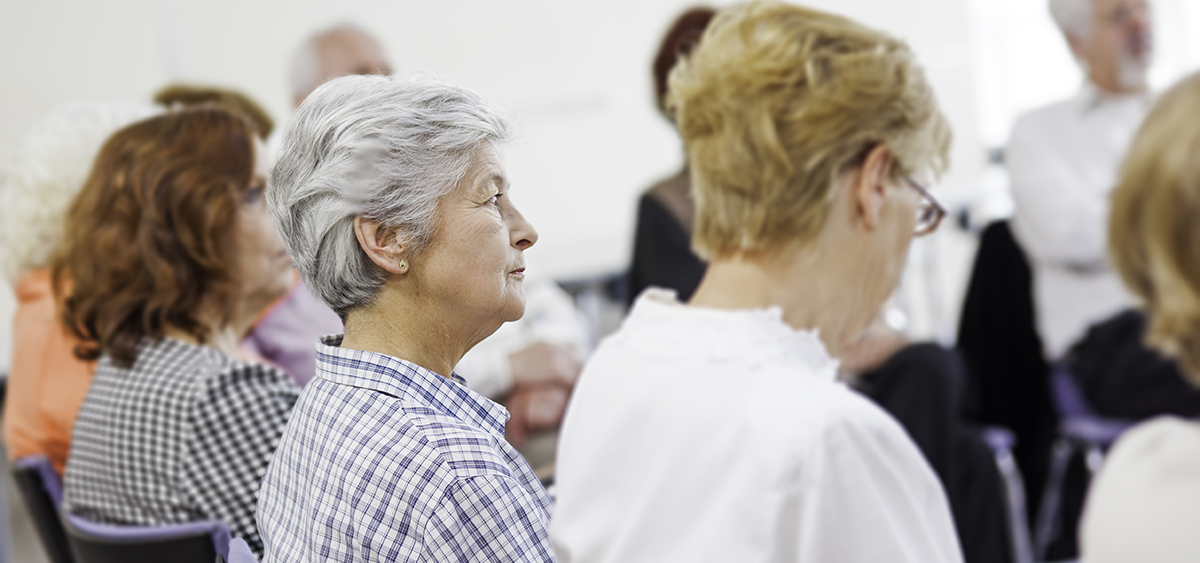 VIEW ALL POSTS
5 Reasons to Consider Joining a Cancer Support Group
Updated 1/19/2021

You might already know that cancer support groups are a place where patients can share their feelings. But there's more to learn about what these meetings can offer—and whom they can help. Here are five reasons to think about joining one, whether you're a cancer survivor or you're caring for someone with the disease.

1. You'll feel less alone.

Cancer treatment can spark a range of emotions, from fear to anxiety to isolation. But sometimes sharing your concerns and listening to what others are going through can help you feel better—and offer a fresh perspective on how to cope. "It can help you feel like you're not the only one going through this," said Mark Itzen, MSW, LCSW, a social worker at Fox Chase Cancer Center. 

2. You might learn some practical advice.

Support groups don't just offer emotional guidance. Members of your group might also have ideas for dealing with problems, like issues at work or school, which can impact daily life with cancer. They might also have advice for managing the physical side effects of treatment.   

3. Caregivers can benefit too.

Support groups can be equally helpful for someone coping with a diagnosis of a loved one or adjusting to their role as caregiver. "It's an opportunity to vent and talk about the emotional distress that can happen when a loved one has cancer," Itzen said. "It's also understandable for those providing care to want to talk about these kinds of issues away from the person with cancer." That's why many comprehensive cancer centers offer separate support groups just for caregivers and/or loved ones of patients with cancer.

4. You can share as much or as little as you want.

"Some people find it helpful to immediately talk about what's on their mind. For others, it might take a few meetings before they feel comfortable opening up", Itzen said. "And some people are always content to just hang back and listen, and that's perfectly fine. It's about doing what feels best for you."

5. There are support options for everyone.

General support groups can be helpful for patients dealing with all types of cancers, but there may also be a group just for patients with your specific cancer—like breast or prostate cancer. Online and phone cancer support groups might be useful if you can't or don't want to attend meetings in person.

Sessions with a Fox Chase social worker are another option. "These may be a good fit if you feel like you need more support or would prefer not to talk about sensitive issues in a group setting," Itzen said.

Prefer to connect with someone one-on-one? New patients at Fox Chase can opt to be matched with cancer survivor mentor through our Patient-to-Patient Network.

Due to the COVID-19 pandemic, at this time, all in person support groups are being held virtually.

Join a Fox Chase support group

Fox Chase Cancer Center's support groups are free and open to patients and their loved ones, as well as people receiving cancer treatment elsewhere. Learn more on our support group page or by calling our social work department at 215-728-2668. We're here to help.