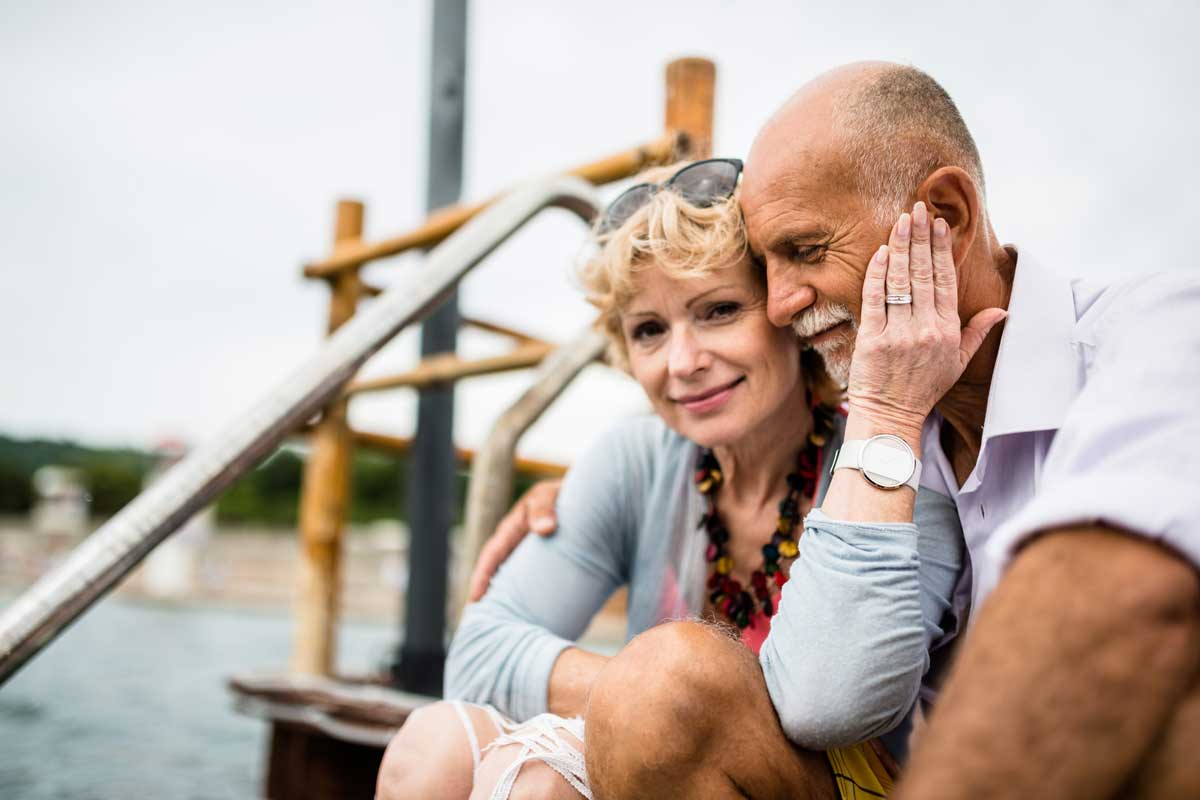 VIEW ALL POSTS
Preparing Your Mind for Chemotherapy
Getting ready for chemotherapy is a lot like preparing for other life events—having a plan and the right support in place can make the whole experience less stressful. There are practical steps you can take to prepare intellectually and emotionally for your visit to the infusion center. 

Be prepared, not scared. Don't wait to seek help—get the information you need about your disease and treatment so you have a good idea about what to expect. Knowing can alleviate a lot of stress.

Every patient who comes to the Fox Chase infusion center is unique, according to Emmie Chen, MD, Director of Psychiatry, who advocates for patient choice when it comes to preparing for chemotherapy. "We put ideas out there so that patients can do what suits them best. Be insightful as to what works for you," said Paula Finestone, PhD, Clinical Psychologist.

Keep talking to your oncology team. The main thing is to keep the lines of communication open with your oncology care team and to speak openly about your expectations and fears, according to Finestone. Ask questions. Some patients worry about hair loss or nausea. Your team can give you the straight story about the disease and treatment, and point you to resources that will let you proactively address your concerns. While the internet may be helpful, incorrect and negative information can cause needless anxiety.

Get back-up. Take someone with you to the infusion center and appointments so that you have help keeping track of all the information you receive. Think about keeping a journal to track what happened and how you felt. This can help your care team understand what works best for you.

Speak up about what you need. Assert your needs with friends and family—so many people want to help but don't know how. Little things can make a huge difference. Say "yes" to help and "no" to undue pressure. Well-meaning caregivers may urge you to do things that are not right for you. "Family education is important," Finestone said. "Families benefit from a realistic sense of what to expect." Looping family and friends into the Fox Chase psychiatry team provides a way for them to seek reassurance about changes that occur during chemotherapy, and to seek help if a patient seems to be depressed or losing weight.

Arrange for help at work.  "It is important to get the help you need, whether it is time off or flexible scheduling. Be persistent with your employer," Chen said.  Getting your employer to accommodate you may be an ongoing process that the oncology team can help with. Having this taken care of can reduce stress.

Get financial counseling. You many need to continue to support yourself and your family during chemotherapy. Getting treatment can create a hardship. Ease stress by talking with an experienced financial counselor who can help navigate financial responsibilities and expenses.

Prepare a comfort bag to bring with you.  Bring a bag of goodies to set a positive mood and make it easier for you to function in the infusion room. A music player with headphones is a great idea. Think of the personal items you may want right next to you and keep them packed—warm clothes, reading material, special snacks, and drinks to prevent dehydration.

Engage in self-care. We all have a limited amount of energy so expend it consciously in a way that is meaningful. Rest, eat, socialize, work—do what is right for you. Marion Utain, one of Chen's patients, spoke about how the Psychiatry team has helped her manage stress through self-care throughout her journey. "They are so helpful and have taught me techniques to manage anxiety, including yoga and meditation." 

Planning ahead for chemotherapy can help you focus on what's important and give you peace of mind.  The idea is to plan ahead, so that when the time comes for your chemotherapy, you can focus on what's important.  As Chen said, "The oncology and pyschiatry teams can help patients and families navigate towards their goals one day at a time".