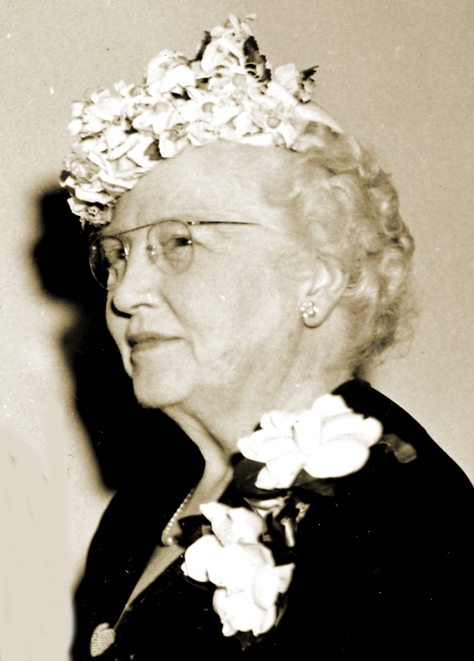 Anna Gray to the Rescue
Jill M. Ercolino

Originally published in Fox Chase Forward, Fall 2009 

Pioneering Woman Fought Cancer with Knowledge

Anna Gray brewed up some tea at her home outside Philadelphia and invited a few friends to join her for a cup. But she had more on her mind than friendly conversation.

The year was 1933, and the Great Depression gripped the country. But Gray, a mover and shaker in Philadelphia society, wasn't looking for help. Instead, she was hoping to give it: to a friend, oncologist Stanley P. Reimann.

Gray had learned that Reimann's Lankenau Hospital Research Institute for the Promotion of Cancer Research was nearly penniless, and if something wasn't done soon, years of painstaking study to find a cause and cure for cancer would crumble with it.

True to form, Gray mustered her troops. Between sips of tea, a powdered contingent of doctors' wives and fellow churchgoers anted up enough money to rescue the institute, which would later become one of the building blocks of Fox Chase. They also organized Lankenau's first women's auxiliary. In doing so, the society ladies joined a growing faction of women nationwide, many affiliated with social clubs and universities, dedicated to fighting cancer with knowledge. Often, the auxiliary's members mixed socializing with fundraising by throwing elaborate dances, intimate recitals, and oceanside card parties that generated hundreds of thousands of dollars for cancer research, scholarships, and treatments for the needy.

"Women play bridge anyway," Gray reportedly commented, "so why not contribute some money for the benefit of the institute while enjoying matching wits across the table?"

The right woman at the right time

Throughout it all, the commanding figure of Anna Gray, a banker's wife and well-known singer, was front and center.

Photos of Gray, who served as the auxiliary's president for two decades, show a woman with a kind face who fancied smart suits, dainty hats, pearls, and white gloves. However, snippets culled from yellowed newspaper clippings reveal a hard-charging steel magnolia who was fiercely devoted to the cancer cause.

"As president of the women's auxiliary, Mrs. Gray has done more against cancer than any other person in this state, not excluding those in the medical profession," a well-known doctor was quoted as saying in 1951.

While Gray's knack for fundraising earned her accolades, her efforts to educate the masses about cancer at a time when it bordered on being a dirty word were just as important. She pioneered the auxiliary's tradition of hosting annual cancer forums, groundbreaking public events that focused on scientific breakthroughs and encouraged early detection and treatment.

"Cancer is a great menace," Gray once told a reporter, "and only public understanding of it can result in its ultimate elimination."

Anna Gray wasn't the only woman to help Stanley Reimann on his way to building a world-class cancer research and treatment facility, but when he was down and nearly out, she emerged—the right woman at the right time.