"My faith in Fox Chase was strong, and so I just kept holding on."

‐Lawrence James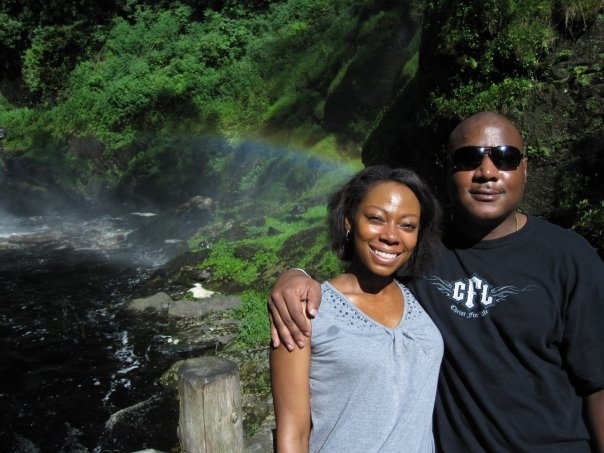 I woke up one morning in 2008 knowing what I intended to do that week: propose to my girlfriend, Tia, in front of a summer-night campfire. I had already bought the engagement ring on Jewelers' Row in Philadelphia with the help of my friend and business partner, Christopher Holland. Christopher and I founded Connexus Technology together.
I was 28 years old and eager to start a life and family with Tia, but I started having symptoms that I didn't understand, symptoms that would put my dream on hold for a while.
Unusual symptoms led Lawrence to seek medical advice
The symptoms started one night when Tia and I were eating dinner at a restaurant in Philly. I realized that every time I took a bite of food or drink of water, I felt pressure rushing to my head, and my eyes felt as though they were bulging out of my head. Those symptoms grew worse for several days. When I had problems with balance and started seeing halos around traffic lights, I searched the Internet to understand what these symptoms could mean.
The only thing I could find that seemed to match my symptoms was inflammation caused by Lyme disease. At that point, I decided to seek a doctor's help at my community hospital. I was shocked to learn after a CT scan that there was a mass the size of a softball in my chest. The doctor said the diagnosis was vena cava syndrome and that the mass was suffocating me from the inside out by pressing on my venous system and separating the blood flow between my head and body.
I couldn't believe that this was really happening. It was one of the worst nightmares I could experience as a 28-year-old guy with the rest of my life ahead of me. I stayed in the hospital that grueling night and stayed up crying, asking God how this could be happening to me.
The next day I was scheduled for biopsy surgery, but before surgery I asked my mother to go into my apartment and get the engagement ring I had bought for Tia. While lying in my hospital bed, I told Tia how I felt about her and that I intended to spend the rest of my life with her. She said "yes" when I asked her to marry me, and we cried together. It was an amazing moment.
Uncertainty led to a second opinion at Fox Chase
The results of the surgery were unclear. The doctors knew that the mass was aggressively growing, but they couldn't determine what the mass was. They told me they were not equipped to help me, which made me feel hopeless. It was at that point that I decided I should go to a hospital where the doctors were confident, where they had seen this type of mass before, and where they were ready to help me get better. That decision led me to Fox Chase Cancer Center.
I started radiation therapy at Fox Chase immediately after my first appointment, and the doctors there were able to diagnose my condition as a germ cell tumor. I also learned that the tumor in my chest had metastasized to one of my lungs. Even though I knew that time was of the essence for me, I never felt that the doctors at Fox Chase thought my time was running out. They made me feel at ease while they acted swiftly to make sure that I would have the best possible outcome.
The next step in my treatment was chemotherapy, but all of the chemo drugs available to me had the potential to cause infertility. This information was a real blow to the plans Tia and I had to start a family after we got married. My doctors were very sensitive about my age and life plans, and so they were very careful about the dosages of chemotherapy they prescribed. They wanted to give me the best chance of having children in the future.
After a few weeks of chemotherapy and surgery to remove the mass from my chest and lungs, I left Fox Chase. Later, my doctor informed me that I was cancer free. It was an incredible moment. My family was there, and we hugged and cried, thanking God for what we believed to be a miracle.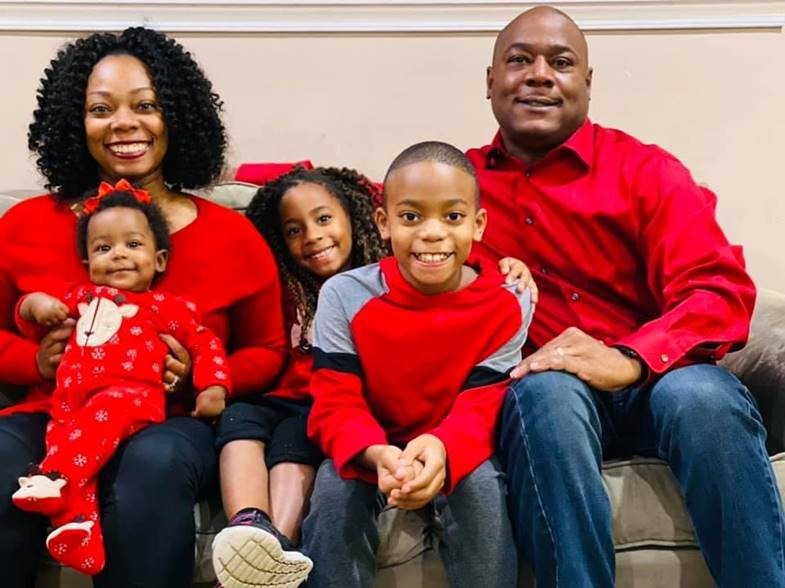 Tia and I got married on Nov. 8, 2008. When we later met with a fertility specialist, we were told that we would not be able to have children. But, a little over a year after my diagnosis, Tia became pregnant with our first child! When our son was born in October 2011, we named him Josiah (which means: "God heals"). In 2014, our first daughter, Aliyah, was born and in 2020, we had our second daughter, Ariah.
Hope, love, and healing come together
My experience at Fox Chase can best be described as one miracle after another. It is a place where hope, love, and healing all come together for people when they are going through the most difficult time they will ever experience. Family means everything to me, and now, I am married to the woman I love and have three beautiful children. I can only say that because I started my cancer care at Fox Chase.
I am a strong believer in the power of prayer. After my experiences, I created a website called PrayerConnexus.com, which connects people in need of prayer with others around the world who have a heart to pray.