"I am in good hands with my care team. Their multidisciplinary approach made it possible for me to regain my quality of life and look forward to my future."

‐Dennis Haring
As a manufacturing and engineering manager at the company I work for, I stay busy. That's why when I started getting headaches at the end of 2019, I wasn't surprised. However, I decided to go to my primary care physician for a physical and some routine blood tests just to make sure everything was alright.
When the results showed some elevated liver enzymes, my doctor scheduled an ultrasound. I was feeling confident until I saw the look on the technician's face: It told me something was very wrong. It turns out I had a large tumor in my pancreas, multiple smaller tumors on my liver, and a nodule on my adrenal gland. This came as a shock to me, as I was not experiencing any pain beyond my headaches. 
After seeing an initial oncologist, I was diagnosed with stage IV neuroendocrine tumors. I decided to get a second opinion with a team that specialized in treating my type of cancer, and I knew about Fox Chase because of a friend who works there. During my first visit, I met with Dr. Namrata Vijayvergia, a medical oncologist, and Dr. Sanjay S. Reddy, a surgical oncologist. When they saw my scans, they suggested forgoing surgery and instead starting another therapy. I started with a shot of lanreotide every 28 days to slow my tumor growth. 
A Troubling Side Effect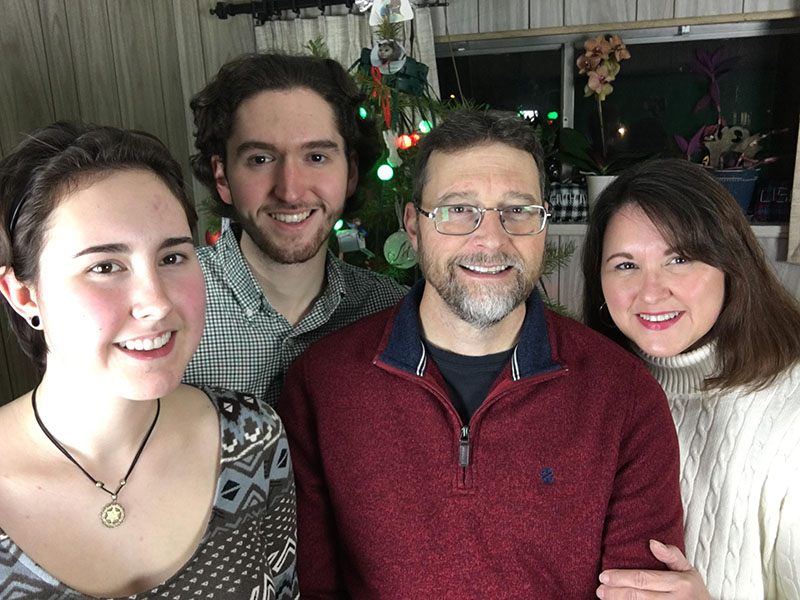 In the Spring of 2020, I started to develop a problem with my blood sugar. I had to eat every few hours just to keep my sugar up, and it started to get very uncomfortable and disruptive. It got to the point where I could not sleep for longer than an hour or two because I had to get up and eat or drink something. I also was gaining a good amount of weight at the time.
Because of this, my care team at Fox Chase recommended embolization for the two tumors in my liver to see if my symptoms would improve, but it turned out that they were not the culprit. Dr. Vijayvergia then recommended that I see Fox Chase endocrinologist Dr. Christian A. Koch, who determined that my blood sugar problems were being caused by the tumor in my pancreas. 
In October 2020, I started therapy with LUTATHERA to try and shrink the tumor on my pancreas. Even after the first infusion, I noticed a big difference with my blood sugar. I had four rounds with eight weeks in between each infusion, and after every round of therapy, I started feeling better.
Now, I can eat regular meals and sleep through the night, which has made a huge difference in my quality of life. Since early 2020, I had gained nearly 50 pounds. Since starting the LUTATHERA treatment, I have already lost 20!
I had a scan after my second infusion, and the tumor on my pancreas was shrinking. I have now finished my treatment regimen and I have another scan this June to check on my status.
Getting Back to Normal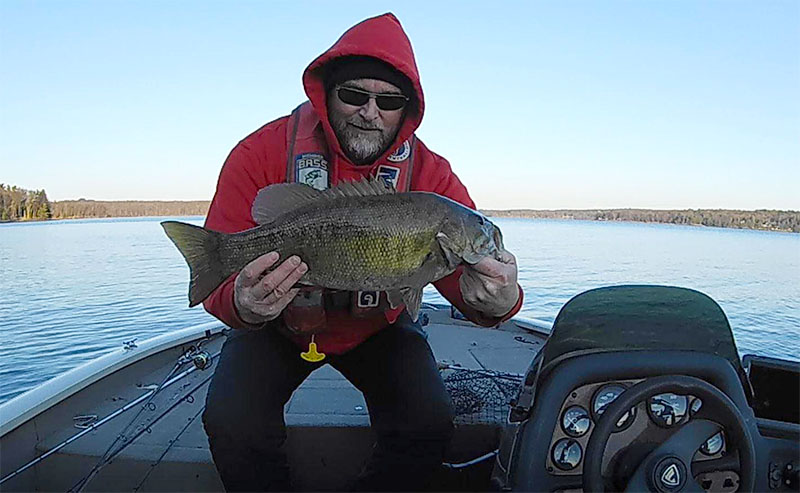 Now that I'm feeling better, I am back to being active and enjoying my hobbies. I am now able to work in person again instead of remotely, and that has made my workdays much easier and more enjoyable.
I am also a fishing fanatic, and when I was having issues with my blood sugar, it was nearly impossible to get out on the water. Now I am finally able to fish again, and I am really looking forward to being outdoors this summer.
I am very grateful for Fox Chase and the amazing care I've received there. I am in good hands with my care team, and their multidisciplinary approach made it possible for me to regain my quality of life and look forward to my future.