As a regional and national leader in cancer care, Fox Chase has a wealth of experience treating all types of neuroendocrine tumors. We strive to treat your cancer in the least invasive way possible using combination therapies and innovative surgical techniques that give you the best chance of a successful outcome. Our doctors are also actively involved in developing new therapies for treating neuroendocrine tumors. Through clinical trials, we are able to offer our patients access to promising treatments and experimental therapies that may not be available elsewhere. Ask your Fox Chase doctor if a clinical trial is right for you.
Your Treatment Options
Treatment for neuroendocrine tumors depends on the stage, type, and grade of your cancer; whether it has spread to other tissue; and your age, health history, and personal goals.
Systemic Therapy
As part of the multidisciplinary team, your medical oncologist will help to determine your personalized treatment plan, which may include systemic therapies, such as targeted therapy, immunotherapy, or chemotherapy, either as standard of care or as part of a clinical trial. Systemic therapy may be given before or after surgery and may also be recommended to patients who are diagnosed after the cancer has spread to other parts of the body (metastatic cancer).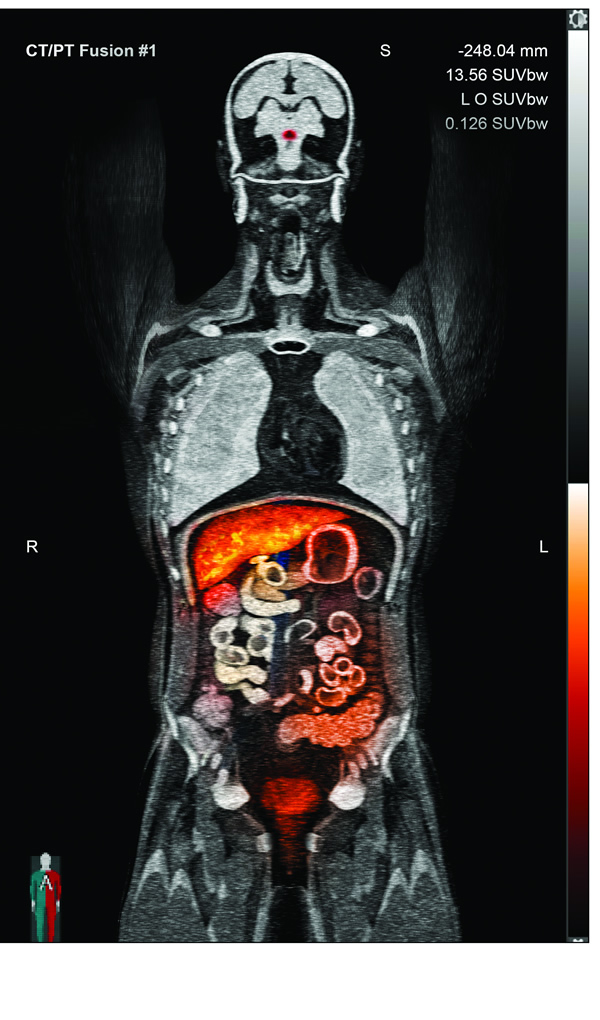 Our medical oncologists and radiologists helped develop peptide receptor radionuclide therapy (PRRT), a molecular therapy used to treat NET patients who have advanced-stage NET or who are not candidates for surgery. PRRT is now approved by the FDA and available at Fox Chase, one of the few hospitals in the country to offer this therapy.
PRRT uses a protein that finds cancer cells, then binds the cells with a small radioactive particle that, when targeted with high-dose radiation, kills the cancerous tissue. This limits radiation exposure to healthy tissue, can be tailored to the unique biology of each patient, and typically has milder side effects than chemotherapy.
The most common of these radioactive particles, or radionuclides, is Lutathera (Lutetium Lu 177 dotatate), which our doctors use to treat NET patients. 
Radiation Therapy
Radiation therapy (external or internal) may be used to treat neuroendocrine tumors that have spread, shrink tumors prior to or following surgery, prevent recurrence and alleviate pain. Three-dimensional conformal radiation therapy and intensity modulated radiation therapy (IMRT) are used to spare normal tissue from the effects of radiation therapy. Other options include stereotactic body radiotherapy (SBRT), which involves a small number of large doses of radiation, and radioembolization, which is internal radiation delivered to liver tumors using tiny microspheres.
Radiation therapy is administered by Fox Chase radiation oncologists, who were the first in the region to integrate the CT scan into treatment planning, as well as the first to use PET scanning to assess radioembolization treatments. Fox Chase Cancer Center is a regional and national leader in the use of radiation therapy to treat patients with many different types of cancer.
Surgery
The surgical oncologists at Fox Chase offer personalized surgical approaches for NET patients, taking into account the patient's functional status and stage. Most NET surgeries at Fox Chase are done laparoscopically using perioperative medication management, when appropriate, to minimize complications and speed up recovery. If necessary, our surgical oncologists and gastroenterologists combine efforts to treat NETs specific to the gastrointestinal tract.
Ablative Techniques
Ablative techniques are treatments that provide an alternative to surgery to destroy tumors. While these techniques are not curative, they may prevent and relieve cancer symptoms. Options include:
Tumor ablation
Tumor embolization
Chemoembolization
Bland embolization