"Immunotherapy gave me time I didn't think I'd have. I have watched my kids grow up and graduate from school. I'm making plans for my future and living a full life with cancer."

‐Dan Sullivan
Sometimes I think that my timing was just incredible. If I had been diagnosed with cancer a few years earlier, my prognosis would have looked much different than it does today—especially if I had not gone to Fox Chase!
In 2016, while eating dinner after one of my son's baseball games, I had a grand mal seizure. We immediately went to the emergency room, and CT scans and an MRI found multiple tumors in my brain. It was eventually determined that the tumors were metastasized stage IV lung cancer that had moved through my lymph nodes and into my brain. At the time, things looked really grim. 
I quickly made an appointment at Fox Chase, where I met with Dr. Stephanie Weiss, a radiation oncologist, and medical oncologist Dr. Hossein Borghaei. We discussed my treatment options and decided that my first course of treatment would be a type of radiation therapy that would precisely target my brain tumors and be delivered by the CyberKnife. At the same time, I would start chemotherapy as well.
My radiation treatments didn't cause too many side effects, but the chemotherapy really zapped my energy and quality of life. After six rounds of chemo, I asked Dr. Borghaei if I could put a pause on it so that I could enjoy Christmas vacation with my family in the Dominican Republic. Dr. Borghaei agreed, and when I returned in January for my scans, my tumors had not grown. We decided to not start chemo again and to see how long my reprieve would last. I needed to get some of my strength back and take a little break from that intense treatment.
Changing Course
After about eight months, my tumors started to grow again. It was determined that I would need to undergo brain surgery. I had the surgery performed by a neurosurgeon, Dr. Scott Shepard. The surgery went well and I went back for another nine rounds of chemotherapy. This time, the chemotherapy was not working. Dr. Borghaei said we had to switch up my treatment regimen, and that's when I was introduced to immunotherapy.
I started on a clinical trial that combined an immunotherapy agent, OPDIVO, and gemcitabine, another form of chemo. At first, my reaction to the treatment was bad. As a result, I told my care coordinator that I would try this for six weeks, but after my next scan, I would stop treatment. My quality of life was just so low. However, after looking at my bloodwork, my care team determined that I was allergic to gemcitabine and took me off it. This made a huge difference, and I was able to continue receiving OPDIVO. Shortly after this change, I finally started to feel like I could have my life back.
Perfect Timing
Today, I have been on OPDIVO for almost three years, and I feel great! Without the clinical trial, this would not have been possible.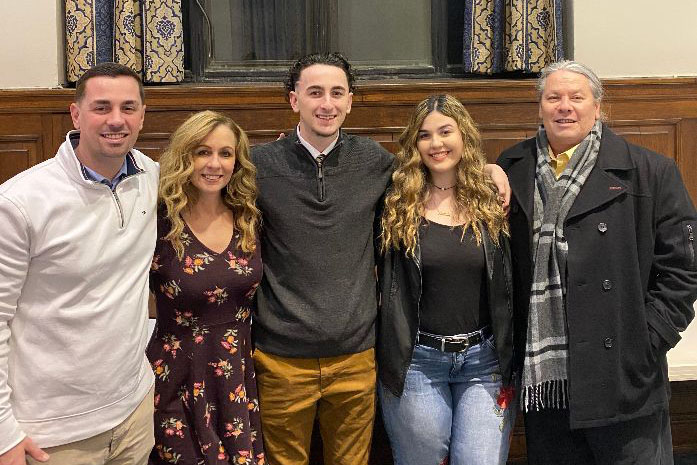 For the first two and a half years after my diagnosis, I was upbeat but realistic about my situation. However, this treatment brought me back to a somewhat normal life. I didn't expect to see my children grow up, and now, I have gotten to see them graduate high school and go to college!
I feel like I just happened to get this disease at the right time. Even better, Dr. Borghaei actually worked to pioneer the immunotherapy drug I am on! I like to tell my family that it is like having Ray Kroc cook me a McDonald's hamburger—it's coming straight from the expert! This is the best thing about being seen at a research center like Fox Chase.
When I was first diagnosed at 50, all I wanted was more time. Before that, I would never have thought to get cancer screenings or preventative care, but now I stay on top of my health so that I can be here for as long as possible. I have three kids (two sons and a daughter), and I want to spend as much time as I can with my family.
Dr. Borghaei is not only my doctor, but he is also a close friend. I say I am the poster child for his drug and that I make him look good, and he agrees! While this process has not been easy, I am so grateful for the care I have received from Dr Borghaei, Kristen Kraemer, Dr. Weiss, and Fox Chase. I am blessed in so many ways.