Watch a livestream of the event from June 29th, 2016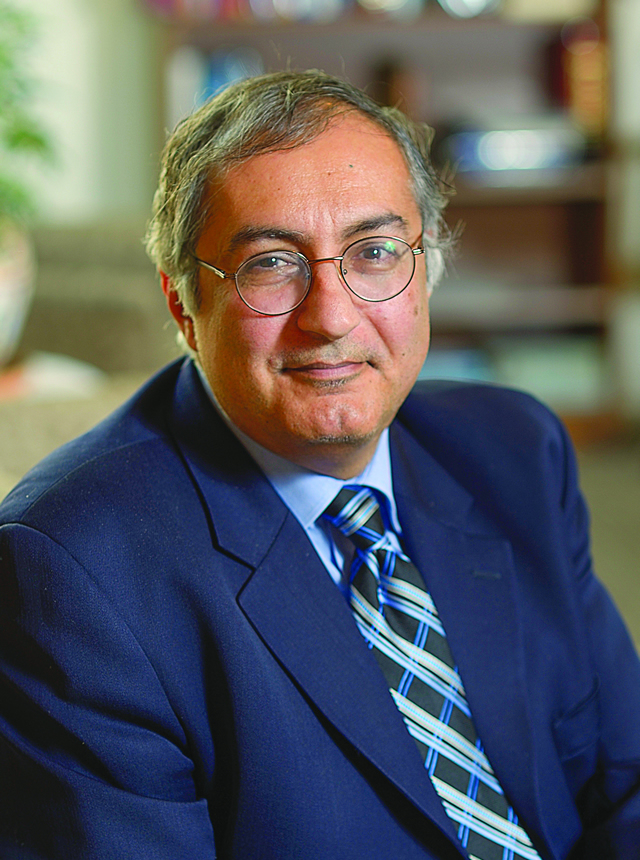 PHILADELPHIA (June 21, 2016) — Fox Chase Cancer Center, in partnership with the American Cancer Society and the U.S. Department of Health and Human Services, will host the Regional Summit for Region III – covering Maryland, Delaware, Pennsylvania, Virginia, West Virginia and Washington DC – on June 29 in conjunction with the Cancer Moonshot Summit held at Howard University, Washington DC.
In January, President Obama signed a Presidential Memorandum, establishing a first-of-its-kind federal task force to end cancer as we know it. Led by Vice President Joe Biden, the task force is comprised of leaders from every federal agency that has a part in addressing cancer. The administration also announced a $1 billion initiative to jumpstart the Cancer Moonshot. The goal of the Cancer Moonshot is to double the rate of progress in cancer prevention, diagnosis and treatment over the next five years and the Cancer Moonshot Summit will mark the first time that stakeholders representing all types of cancers will convene under one national charge.
"The Moonshot cannot be achieved by one person, one organization, one discipline, or even one collective approach," Biden said. "Solving the complexities of cancer will require the formation of new alliances to defy the bounds of innovation and accelerate the prevention, diagnosis, treatment, and — ultimately — a cure. It's going to require millions of Americans speaking up and contributing what they're able. That's what the Cancer Moonshot Summit is all about."
Attendees at Summits across the nation include leaders representing the entire cancer community – including researchers, doctors, scientists, philanthropists, community oncologists, advocates, patients, and survivors.
"At Fox Chase, we are honored to have been selected to represent the region and facilitate a dialogue among those who are leading the charge against cancer," said Richard Fisher, MD, President & CEO of Fox Chase Cancer Center, and the Robert C. Young, MD, Chair in Cancer Research. "The Cancer Moonshot is an opportunity to bring everyone in the cancer community, from patients and survivors to researchers, doctors. philanthropists, and industry, together in the effort."
The day's events will be hosted by Wafik El-Deiry, MD, PhD, FACP, Deputy Cancer Center Director, Translational Research Program; Co-Leader, Molecular Therapeutics Program; and William Wikoff Smith Endowed Chair in Cancer Research, Fox Chase Cancer Center.
The program will also feature a live-streamed address from Vice President Biden.
Additionally, three expert panels representing cancer centers and industry nationwide will lead discussions on Research: The Foundation of Progress; Data Sharing in Precision Oncology; and Clinical Trials and Patient Advocacy. A full agenda can be found here.
Among the national leaders who will be speaking are:
Robert Carlson, MD, CEO, National Comprehensive Cancer Network; Attending Physician, Fox Chase Cancer Center;
William Chambers, PhD, Senior Vice President, Extramural Research and Training, the American Cancer Society;
Joanne Grossi, Regional Director of the U.S. Department of Health and Human Services for Region III;
Edith Mitchell, MD, FACP, Director, Center to Eliminate Cancer Disparities, Program Leader, Gastrointestinal Oncology, NCI Cancer Moonshot Blue Ribbon Panel, Jefferson Health, President, National Medical Association;
Richard Snyder, MD, Senior Vice President and Chief Medical Officer, Independence Blue Cross; and
Bert Vogelstein, MD, Director of the Ludwig Center, Clayton Professor of Oncology and Pathology and a Howard Hughes Medical Institute investigator at The Johns Hopkins Medical Institutions, Johns Hopkins Medicine.
Join the Cancer Moonshot Conversation by responding to discussion questions on #moonshotfccc.
Discussion Questions and Instructions for #moonshotfccc [PDF]
Media who wish to attend the summit should register with Amy Merves, manager of media relations for Fox Chase Cancer Center at 215-280-0810 or [email protected].