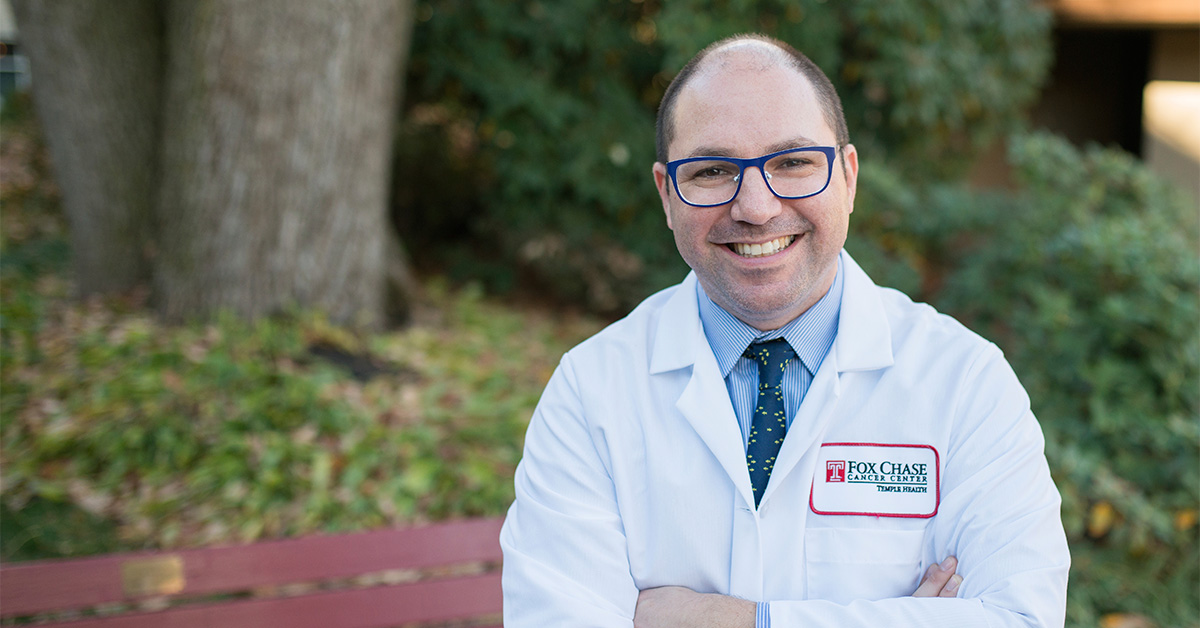 PHILADELPHIA (May 10, 2023)—Jeffrey Farma, MD, FACS, chief of the Division of General Surgery at Fox Chase Cancer Center, was recently elected recorder for the Executive Council for the Philadelphia Academy of Surgery.
"We are fortunate to be in a region with so many renowned surgeons and a burgeoning population of young medical professionals with bright futures," said Farma. "I'm excited to be taking on this new role within the academy and look forward to showcasing everything it has to offer both seasoned and emerging professionals."
Farma was a councilor-at-large on the Executive Council before being nominated by his peers to the position of recorder. In his new role, Farma will help promote the academy's events and help garner interest in the academy. The academy holds a series of lectures and meetings throughout the year, as well as a trainee research competition that includes both basic science and clinical work.
In addition to being selected as a 2023 Philadelphia magazine Top Doctor, Farma is also the interim chair of the Department of Surgical Oncology and co-director of the Melanoma and Skin Cancer Program. He also serves as program director for the Complex Surgical Oncology Fellowship. His treatment focus is on colorectal cancer, melanoma, sarcoma, minimally invasive and robotic surgery, and isolated limb infusion for in-transit melanoma and extremity sarcomas.
"The great thing about the Philadelphia Academy of Surgery is that they bring in invited lecturers throughout the year who are well-known surgeons from all over the country and world," said Farma. "We live in a very robust community of surgeons in Philadelphia, so this allows surgeons in the region to meet and collaborate on important issues facing the medical community."
The Philadelphia Academy of Surgery, founded in 1879, is the oldest continuously meeting surgical society in the United States. Its purpose is to cultivate and improve the art and science of surgery as well as to help promote public health and elevate the medical field.