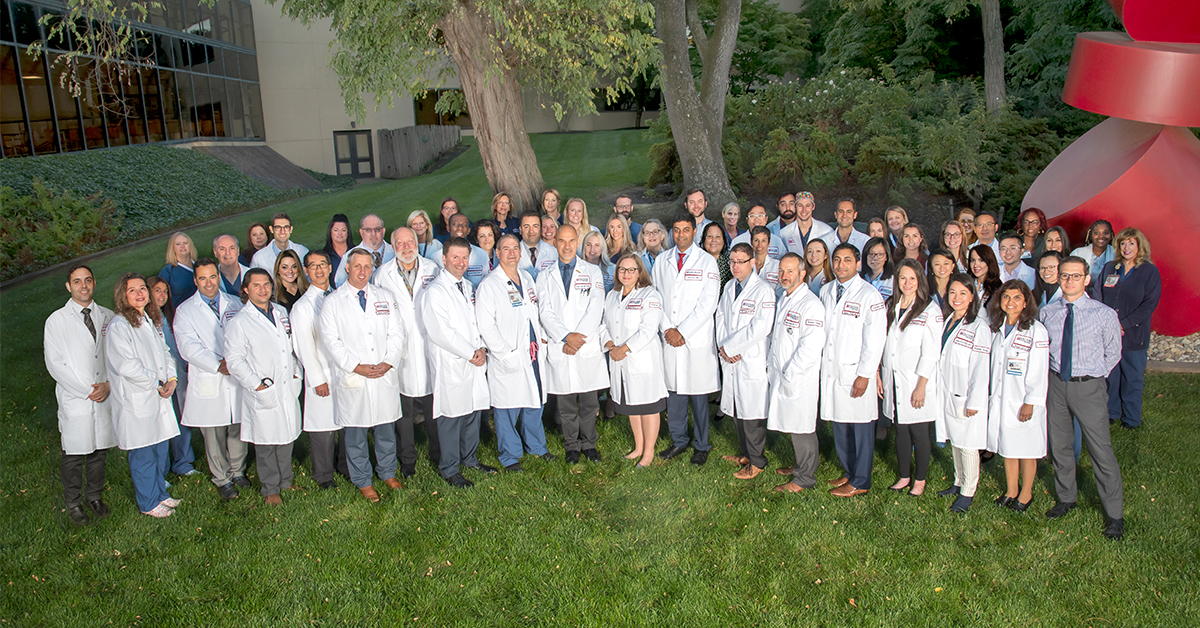 PHILADELPHIA (February 7, 2023)—Fox Chase Cancer Center has formed a new Department of Urology that will be chaired by Alexander Kutikov, MD, FACS, who is the Roberta R. Scheller Chair in Urologic Oncology at Fox Chase. Jay Simhan, MD, FACS, professor and director of Reconstructive Urology, will be the department vice chair. Kristen Ragusa will be the new department's lead administrator.
Robert Uzzo, MD, MBA, FACS, president and CEO of Fox Chase and a world-renowned urologic surgeon himself, said he feels "immense pride" in seeing the urology team grow and mature. "This milestone is a testament to the dedication and expertise of our outstanding group of urologic surgeons," Uzzo said.
Jack H. Mydlo, MD, MBA, FACS, chair of Urology at the Lewis Katz School of Medicine at Temple University, said the new department deepens the already strong working relationship of Temple Health urologists. "This is a wonderful testament to my colleagues at Fox Chase. I look forward to close collaboration and continued integration of efforts between the Temple Health campuses."
The Fox Chase urology team specializes in personalized care. It is renowned for its expertise in managing urologic cancers and is also highly skilled in the management of benign urologic conditions. Employing cutting-edge techniques, including advanced robotic and laparoscopic surgery, advanced endoscopy, reconstruction, and prosthetics, the department tackles the most complex cases and has excellent outcomes. Those factors and its academic reputation make the department sought out by patients and referrers from across the region and country.
As a National Cancer Institute-designated Comprehensive Cancer Center, Fox Chase and its newest department is equipped to handle even the most challenging cases and complex patients with prostate, kidney, bladder, adrenal, testicular, and penile cancer. The urologists at Fox Chase are national and international opinion leaders who contribute to the world literature and collaborate on seminal clinical trials.
On average, the Department of Urology publishes and contributes over 100 peer-reviewed publications, book chapters, and abstracts to the world literature every year. Fox Chase urology is also a nationally recognized hub for the surgical training of residents and Society of Urologic Oncology and Genitourinary Reconstruction Fellows.
As the new department's chair, Kutikov will be continuing his long history with Fox Chase, which began when he started as a Society of Urologic Oncology Fellow in 2008. Since 2017, he has served as chief of the Division of Urology. He will continue his busy urologic oncologic surgical practice, where he employs minimally invasive surgical techniques, including robotic and laparoscopic surgery, and also traditional open surgery, at which he is highly skilled. In addition to urologic cancers, he has a clinical and academic interest in patients who are found to have a mass in the adrenal gland.
Among his many honors, he was named Young Urologist of the Year by the Mid-Atlantic Section of the American Urological Association in 2021 and received the Everyday Hero Award from the Pennsylvania Medical Society in 2018. He is consistently named a Top Doctor by Castle Connolly and Philadelphia magazine.
Simhan, who serves as the fellowship director for the Fox Chase Reconstructive Urology fellowship, is experienced in reconstructive urology and urologic prosthetics. He specializes in advanced perineal and abdominal reconstruction, with expertise in laparoscopic, open, and robotic surgical approaches.
In addition to being named one of Philadelphia's "Top 40 Under 40" by the Philadelphia Business Journal, Simhan has been recognized with many other awards, including Educator of the Year for the Einstein Urology Residency Program and Top Doctor by Castle Connolly and Philadelphia magazine. He sees patients at Fox Chase Cancer Center–Huntingdon Pike and Temple Health Ft. Washington.