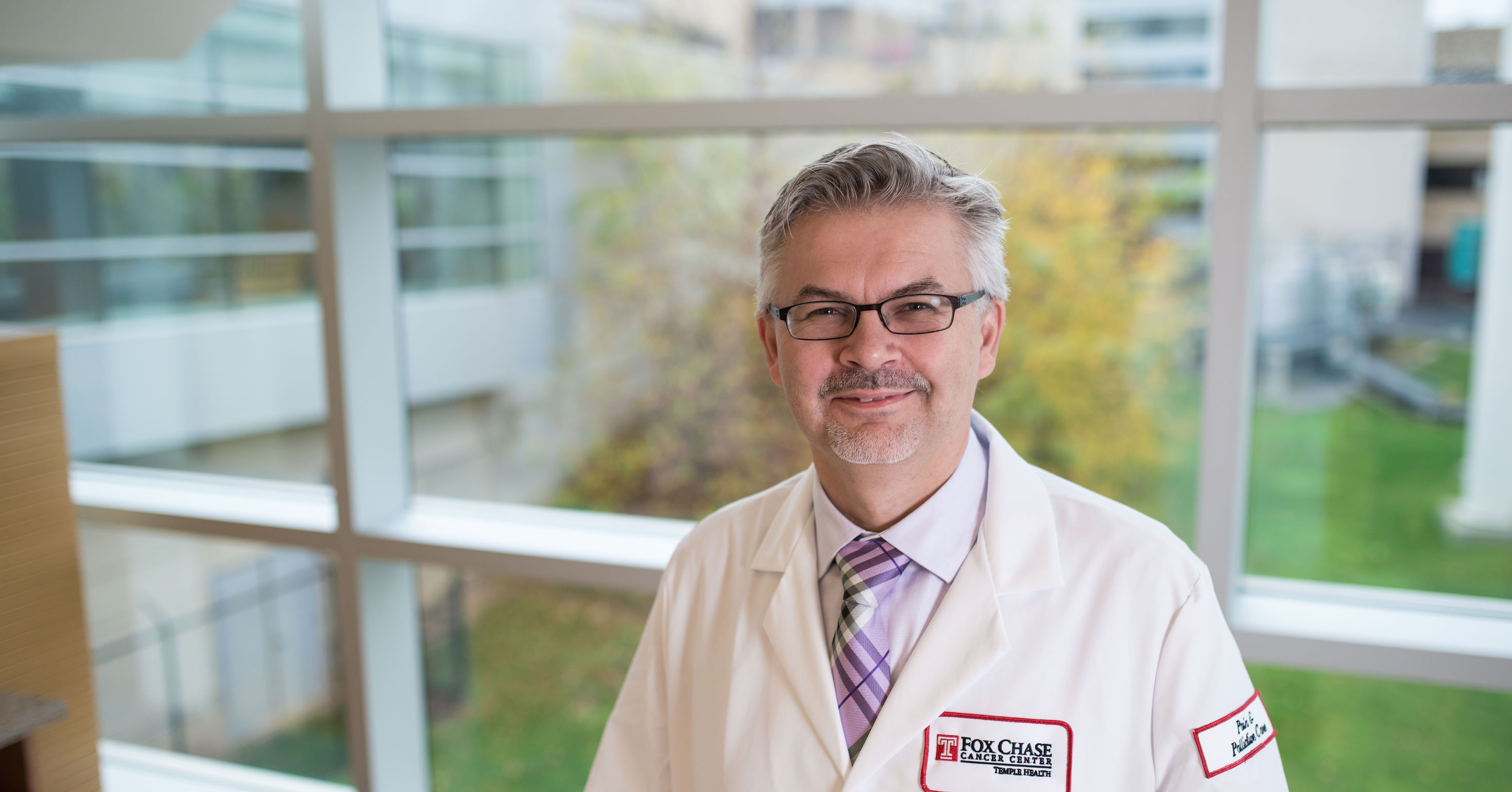 PHILADELPHIA (September 15, 2022)—The Supportive Oncology and Palliative Care Program (SOPCP) at Fox Chase Cancer Center has earned Joint Commission Advanced Palliative Care Certification, marking the fourth consecutive time the program has achieved this distinction
"It is very rewarding to receive the prestigious Joint Commission certification," said Marcin Chwistek, MD, FAAHPM, a professor in the Department of Hematology/Oncology and director of the SOPCP. "It speaks to the high quality of the interdisciplinary care we have been consistently providing to our patients. It also recognizes our team's efforts and institutional support for palliative care, a crucial aspect of cancer care at Fox Chase."
The Joint Commission is a nonprofit that accredits and certifies healthcare organizations and programs in the United States and globally. This certificate recognizes the many outstanding qualities that make SOPCP an exceptional palliative care provider.
"There are a lot of factors that affect the final decision about recertification. One aspect that underlies it all, in my view, is our teamwork and high level of integration of palliative care into medical oncology service lines, which I believe is especially strong at Fox Chase," said Chwistek. 
This year's recertification was earned amidst a major electronic health records transition, which Chwistek said was a challenge. He said he particularly wanted to thank Kathleen Murphy, CRNP, AOCN, ACHPN.
"Kate has worked tirelessly to ensure a seamless transition. She devoted a lot of energy and effort over the last several years to ensure that our team excels at the standards set by the Joint Commission," Chwistek said.