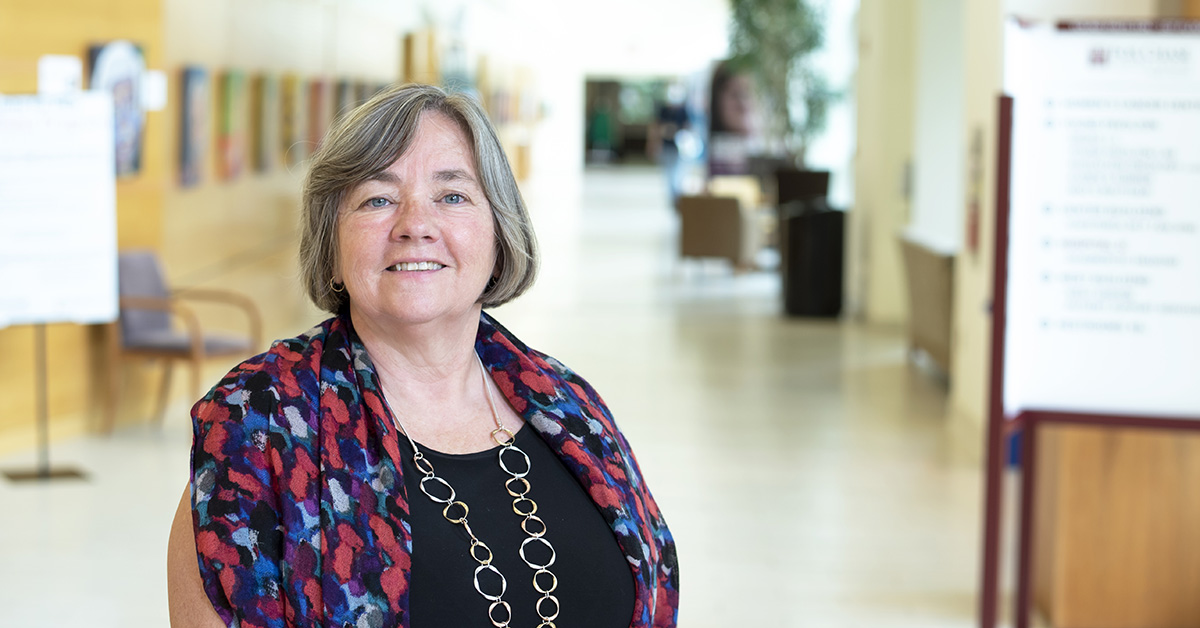 PHILADELPHIA (August 29, 2022)—In a recently published supplement, the American Cancer Society's National Navigation Roundtable, which is co-chaired by a Fox Chase Cancer Center researcher, provided an extensive update on the state of patient navigation and its role in oncology care.
"This supplement is really laid out like the state of the nation in terms of where we are in navigation and oncology care. It's a central set of articles that focus on where we are and what we need to be doing moving forward in terms of creating a sustainable long-term model of nurse, patient, and social work navigation," said Linda Fleisher, PhD, MPH, associate research professor in the Cancer Prevention and Control research program at Fox Chase and co-chair of the National Navigation Roundtable.
Patient navigators act as intermediaries between patients and their clinical care team across the cancer continuum, from access to screening to survivorship. They assist patients through the treatment process by connecting them to resources and providing information that allows them to make informed decisions. The goal of patient navigation is to eliminate barriers to access for health services.
The supplement, "A Decade Later: The State of Patient Navigation in Cancer," outlines the impact patient navigation has on improving outcomes for cancer patients. It features 13 articles published by the National Navigation Roundtable covering such topics as professional standards, the successful implementation of patient navigation in cancer care, the roles of patient navigators during COVID-19, and several others.
"There is so much research that shows the value of patient navigation, whether it's a nurse or an actual patient navigator, yet the majority of patient navigation programs are challenged in terms of being sustained and reimbursed," said Fleisher. "These articles highlight that we're at a place where we have the building blocks for that long-term sustainability. At the end of the day, this is really what helps underserved patients get access to care."
The roundtable, which was started in 2017, consists of over 50 members who, through patient navigation, work toward achieving health equity and access to quality care. Members of this national coalition include organizations and invited individuals from areas such as academia, public health, advocacy and survivor groups, and more.