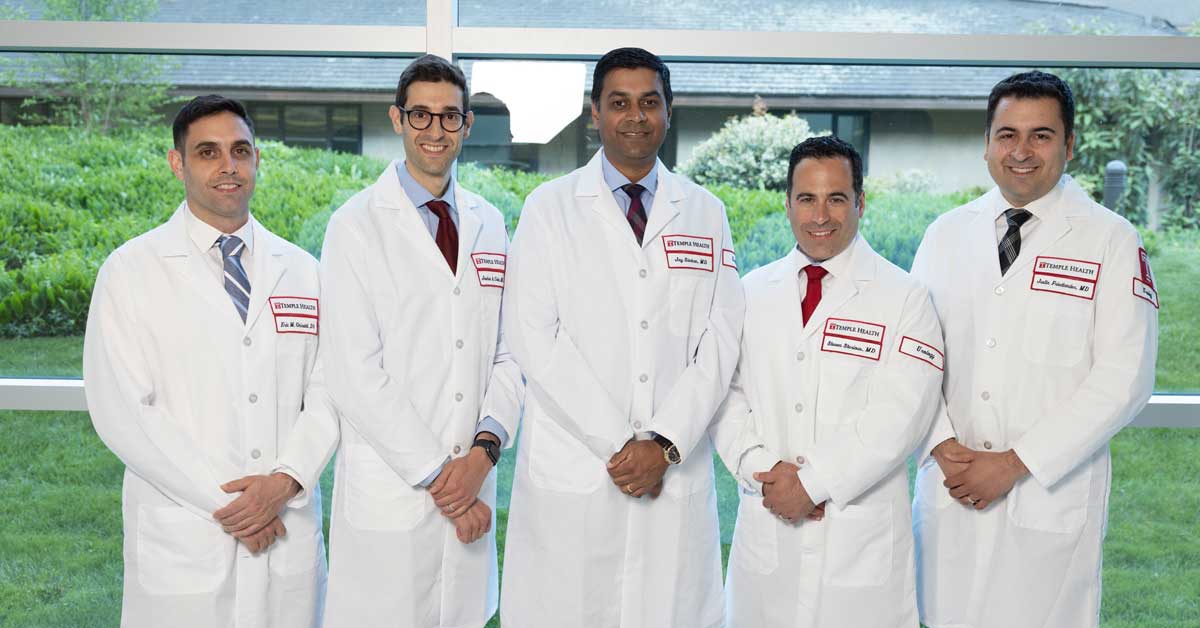 PHILADELPHIA (July 21, 2022)—Fox Chase Cancer Center is pleased to announce the hiring of Steve Sterious, MD, FACS, who has joined Temple Health and the Fox Chase Division of Urology and Urologic Oncology. 
"Dr. Sterious will be joining an experienced team of benign urologists which will work integrally with the urologic oncology team already well established at Fox Chase. The infusion of expertise that these physicians bring will further help us expand the range of advanced benign urologic treatment options available at Fox Chase and for Temple Health at large," said Robert Uzzo, MD, MBA, FACS, President & CEO of Fox Chase Cancer Center.
Sterious has been serving patients in the Philadelphia region for more than a decade. He has expertise in a variety of urological conditions, including advanced benign prostatic hyperplasia (BPH), urinary tract infection, erectile dysfunction, kidney stones, and incontinence. His specialties include minimally invasive and robotic surgery, kidney stone surgery, and erectile dysfunction and hypogonadism.
In addition to being named Resident Teacher of the Year by chief residents at Einstein urology in Philadelphia, he was the first physician in Pennsylvania to perform Aquablation, a unique BPH therapy that uses a water jet for removal of tissue.
Sterious earned his medical degree from Jefferson Medical College in Philadelphia and completed his residency training at Temple University Hospital. He served as chief resident of urology there, as well as chief resident of urologic oncology at Fox Chase during his postgraduate training. He went on to work as a urologist for Einstein Medical Center before joining Fox Chase.
"The addition of Dr. Sterious to our urology practice represents an exciting step forward in our clinical offerings for patients with urologic conditions, further distinguishing us as leaders in the field," said Uzzo.
Sterious began working at Fox Chase on July 1 and will see patients at Fox Chase Cancer Center East Norriton—Hospital Outpatient Center and Temple Health Ft. Washington.