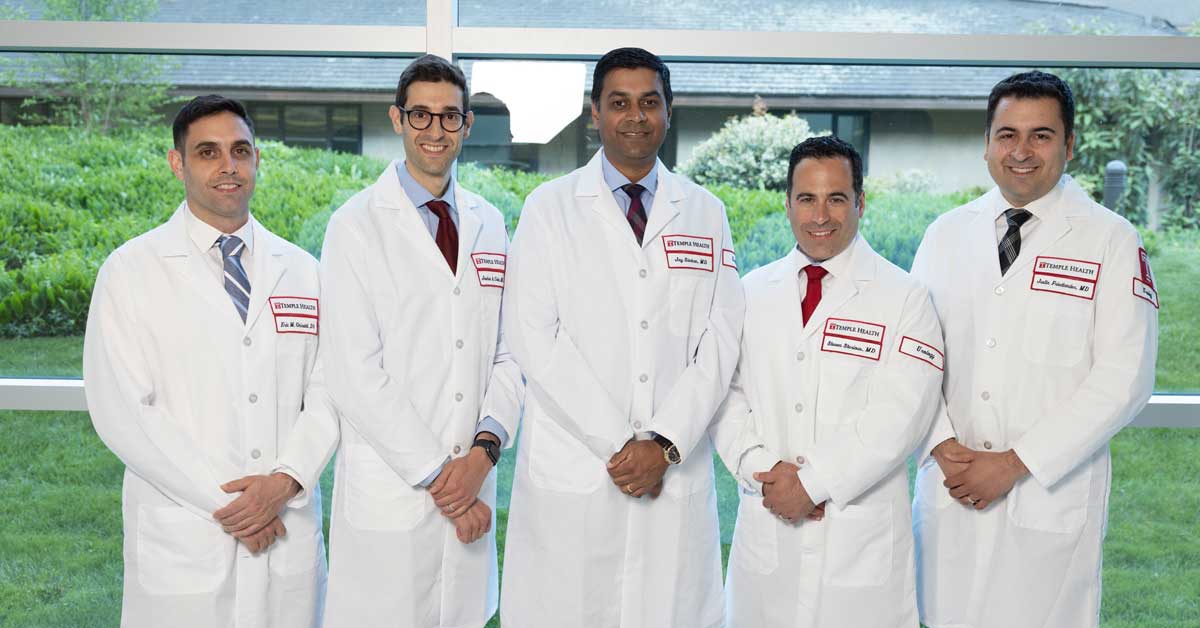 PHILADELPHIA (July 21, 2022)—Fox Chase Cancer Center is pleased to announce the hiring of Jay Simhan, MD, FACS, who will join Fox Chase and the Temple Health community this summer. In his new role at Fox Chase, Simhan will serve as professor and director of Reconstructive Urology in the Division of Urology and Urologic Oncology. He will also serve as the fellowship director for the Fox Chase Reconstructive Urology fellowship.
"The addition of Dr. Simhan to our urology practice represents an exciting step forward in our clinical offerings for patients with urologic conditions, further distinguishing us as leaders in the field," said Robert Uzzo, MD, MBA, FACS, President & CEO of Fox Chase Cancer Center.
Simhan has expertise in reconstructive urology and urologic prosthetics. He specializes in advanced perineal and abdominal reconstruction, with expertise in laparoscopic, open, and robotic surgical approaches.
In addition to being named one of Philadelphia's "Top 40 Under 40" by the Philadelphia Business Journal, Simhan has been recognized with multiple other awards, including Educator of the Year for the Einstein Urology Residency Program and Best Reviewer for The Journal of Urology and Urology Practice. He has authored over 200 publications, abstracts and book chapters and serves as a manuscript reviewer for over 15 medical journals. He is regularly invited to speak regionally, nationally, and internationally on urologic reconstruction and prosthetic urology.
Simhan received his medical degree from the University of North Carolina School of Medicine before working as a resident in both general surgery and urology at Temple University Hospital. He served as chief resident in urologic oncology at Fox Chase from 2011 to 2012 and as chief resident in urology for Temple University Hospital from 2012 to 2013.
He received fellowship training at the University of Texas Southwestern Medical Center and has further completed executive leadership training at the Wharton School at the University of Pennsylvania.
While at Einstein, Simhan held multiple leadership positions, including program director for the urologic residency program, chief of urology at Einstein Montgomery, and vice chair of the urology department for the health system.
Simhan will begin work at Fox Chase on August 15 and will see patients at Fox Chase Cancer Center – Huntingdon Pike and Temple Health Ft. Washington.