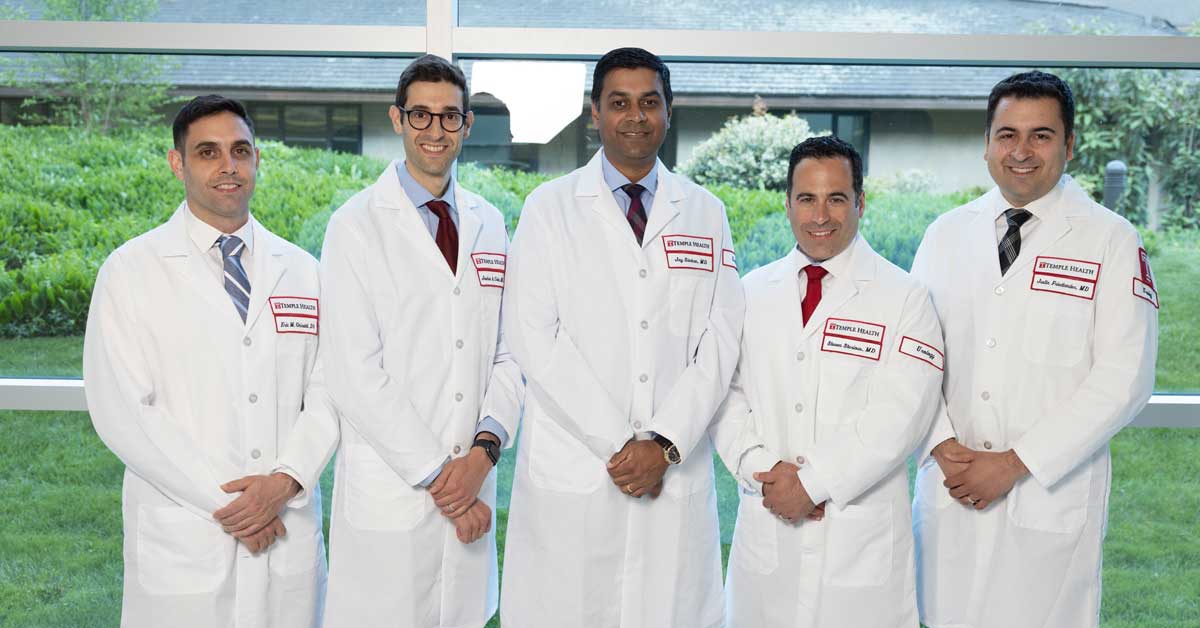 PHILADELPHIA (July 20, 2022)—Fox Chase Cancer Center is pleased to announce the hiring of Justin Friedlander, MD, who has joined Temple Health and the Fox Chase Division of Urology and Urologic Oncology.
"Dr. Friedlander will be joining an experienced team of benign urologists which will work integrally with the urologic oncology team already well established at Fox Chase. The infusion of expertise that these physicians bring will further help us expand the range of advanced benign urologic treatment options available at Fox Chase and for Temple Health at large," said Robert Uzzo, MD, MBA, FACS, President & CEO of Fox Chase Cancer Center.
Friedlander specializes in the treatment of kidney and ureteral stones and is one of the only physicians in the Philadelphia area to perform minimally-invasive percutaneous nephrolithotomy for large and complex kidney stones. He performs the most percutaneous kidney surgeries for kidney stone removal in the Delaware Valley and is highly experienced in treating rare and complex conditions, including cystinuria. He also one of a few physicians in the region who performs prostate enucleation for benign prostatic hyperplasia.
Friedlander received his medical degree from the Albert Einstein College of Medicine in New York before working as a urology resident at the Smith Institute for Urology at the Zucker School of Medicine at Hofstra/Northwell. He then completed an endourology fellowship at UT Southwestern Medical Center in Dallas.
Friedlander went on to become director of endourology and the Comprehensive Kidney Stone Center for Einstein Healthcare Network in Philadelphia. There, he held positions that included associate residency program director and chair of the clinical competency committee.
He has also served as an adjunct associate professor of urologic oncology for Fox Chase since 2014 and has been named one of Philadelphia magazine's Top Doctors from 2019 to 2022.
"The addition of Dr. Friedlander to our urology practice represents an exciting step forward in our clinical offerings for patients with urologic conditions, further distinguishing us as leaders in the field," said Uzzo.
Friedlander began work at Fox Chase on July 1 and will see patients at Fox Chase Cancer Center – Huntingdon Pike and Temple Urology at Suburban Hospital.