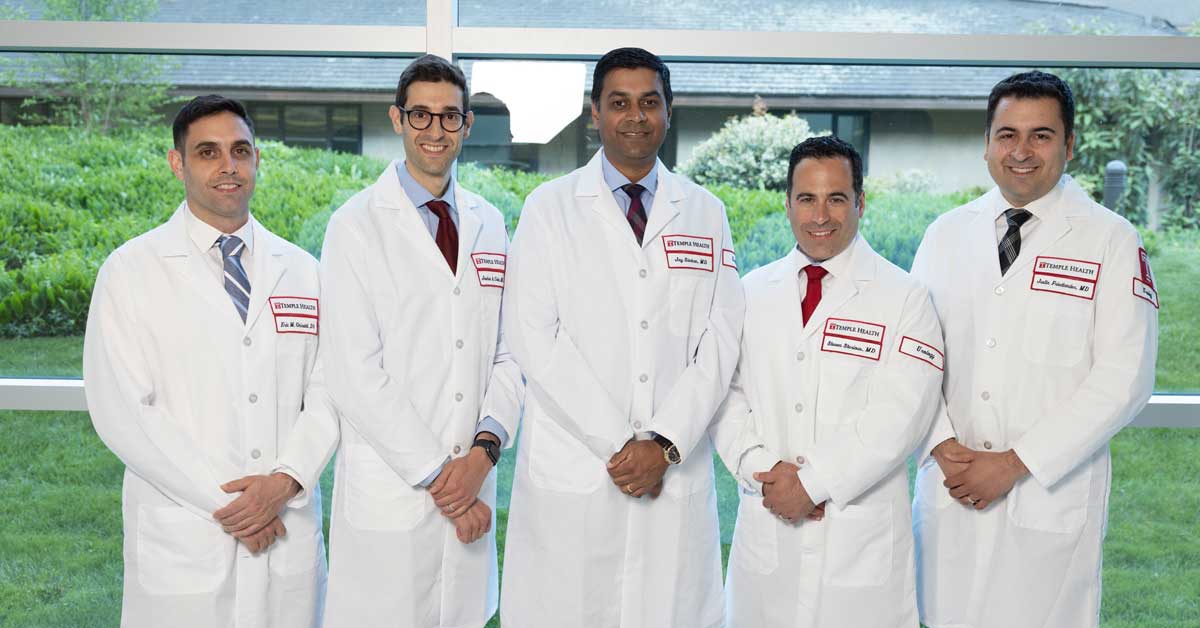 PHILADELPHIA (July 20, 2022)—Fox Chase Cancer Center is pleased to announce the hiring of Eric M. Ghiraldi, DO, who has joined Temple Health and the Fox Chase Division of Urology and Urologic Oncology.
"Dr. Ghiraldi will be joining an experienced team of benign urologists which will work integrally with the urologic oncology team already well established at Fox Chase. The infusion of expertise that these physicians bring will further help us expand the range of advanced benign urologic treatment options available at Fox Chase and for Temple Health at large," said Robert Uzzo, MD, MBA, FACS, President & CEO of Fox Chase Cancer Center.
Ghiraldi specializes in benign prostatic hyperplasia (BPH) treatment. He is one of only a select few urologists in the Delaware Valley who performs prostate enucleation, an advanced laser surgery to treat BPH.
His research interests include metabolic management for kidney stone disease and treatment options for benign prostatic hyperplasia. He is a member of the American Urological Association, Endourological Society, and the Philadelphia Urological Society.
Ghiraldi received his medical degree from the New York College of Osteopathic Medicine. He went on to complete his residency at Einstein Medical Center, as well as a fellowship in endourology at Yale University, where he was appointed clinical instructor for the department of urology. Before joining Fox Chase, he served as an associate professor of urology for Einstein Healthcare Network in Philadelphia.
"The addition of Dr. Ghiraldi to our urology practice represents an exciting step forward in our clinical offerings for patients with urologic conditions, further distinguishing us as leaders in the field," said Uzzo.
Ghiraldi began work at Fox Chase on July 1 and will see patients at Fox Chase Cancer Center – Huntingdon Pike and Temple Health Ft. Washington.