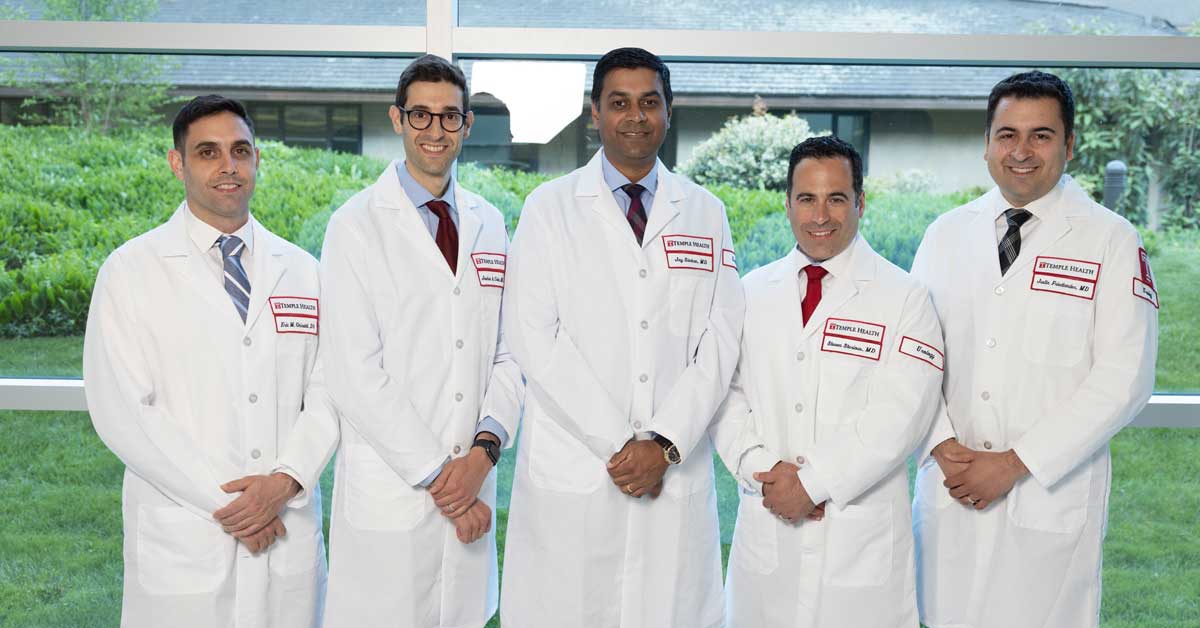 PHILADELPHIA (July 19, 2022)—Fox Chase Cancer Center is pleased to announce the hiring of Joshua Cohn, MD, FPMRS, who has joined Temple Health and the Fox Chase Division of Urology and Urologic Oncology.
"Dr. Cohn will be joining an experienced team of benign urologists which will work integrally with the urologic oncology team already well established at Fox Chase. The infusion of expertise that these physicians bring will further help us expand the range of advanced benign urologic treatment options available at Fox Chase and for Temple Health at large," said Robert Uzzo, MD, MBA, FACS, President & CEO of Fox Chase Cancer Center.
Cohn specializes in female pelvic medicine and reconstruction. He offers unique expertise in pelvic organ prolapse, neuromodulation, urinary incontinence, bladder augmentation and urinary diversion, complex bladder pathology, and vaginal reconstruction.
Before joining Fox Chase, Cohn served as an attending physician in urology for the Tennessee Valley Healthcare System, Department of Veteran Affairs. He has been both an adjunct assistant professor of urologic oncology at Fox Chase and assistant professor of urology for Einstein Healthcare Network since 2017. He also served as associate fellowship director for genitourinary and reconstructive surgery for the Einstein Healthcare Network in Philadelphia.
Cohn received his medical degree from the University of Michigan Medical School. He went on to complete an internship in general surgery and residency in urology at the University of Chicago Medical Center. He also completed a fellowship in female pelvic medicine and reconstructive surgery at Vanderbilt University Medical Center.
Cohn is a member of the American Urological Association, the Society of Urodynamics, Female Pelvic Medicine & Urogenital Reconstruction, the International Continence Society, and the Society of Genitourinary and Reconstructive Surgeons.
"The addition of Dr. Cohn to our urology practice represents an exciting step forward in our clinical offerings for patients with urologic conditions, further distinguishing us as leaders in the field," said Uzzo.
Cohn began work at Fox Chase on July 1 and will see patients at Fox Chase Cancer Center – Huntingdon Pike and Temple Health Ft. Washington.