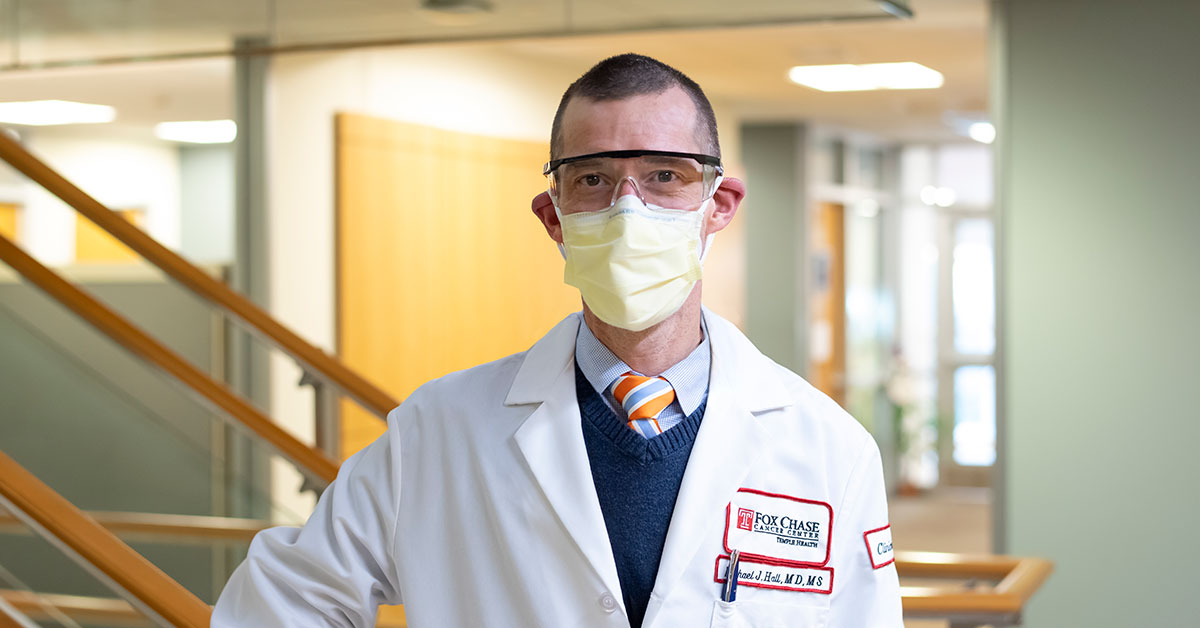 PHILADELPHIA (June 1, 2022)—Although women of African descent experience higher incidence and mortality from triple-negative breast cancer (TNBC) than women of other races or ethnicities, a recent study shows that the magnitudes of gene-specific risks of TNBC were similar across different racial/ethnic groups. Results from the study will be presented at the 2022 American Society of Clinical Oncology (ASCO) Annual Meeting.
"The standard belief has always been that the BRCA1 gene is the major gene associated with TNBC, but work from our own and other groups suggested there is an expanded array of genes that were also associated with this cancer subtype," said  Michael J. Hall, MD, MS, lead author on the study and chair of the Department of Clinical Genetics at Fox Chase Cancer Center. "In our earlier research we showed that other genes in addition to BRCA1 are also associated with increased risk of TNBC."
TNBC accounts for about 10% to 15% of all breast cancers. The term triple-negative breast cancer means the cancer cells don't have estrogen or progesterone receptors or the protein HER2, potential points of attack that physicians can use to fight cancer, so there are fewer treatment options.
In the current study, Hall and collaborators expanded on their earlier findings to examine how the magnitude of gene-specific risk of TNBC varies by race/ethnicity. To do this, they examined clinical and genetic records from women referred for multigene cancer panel testing and then used risk modeling to determine whether there was a gene-ancestral interaction.
"The reason to ask this is we know triple-negative breast cancer is a lot more common in African-American women. While in general we think these high-risk genetic mutations are evenly distributed in the population by race/ethnicity, we wanted to see if variations in race/ethnicity-specific risks existed and could be explained by gene-specific variability in risk," said Hall.
Through this study, researchers confirmed that increased risk of triple-negative breast cancer was highest in patients with the gene BRCA1. Additionally, increased risk was also associated with the genes BARD1, PALB2, RAD51C, RAD51D, and BRCA2.
"When we broke down those overall associations of risk by each racial group, we didn't see any strong evidence of variability by race," said Hall. "In other words, the gene-specific risk of triple-negative breast cancer was similar across the different racial groups we examined."
Hall's study, "Ancestry-Specific Risk of Triple-Negative Breast Cancer Associated With Germline Pathogenic Variants in Hereditary Cancer Predisposition Genes," will be presented in a poster session during the ASCO Annual Meeting, which is being held June 3-7 in Chicago.