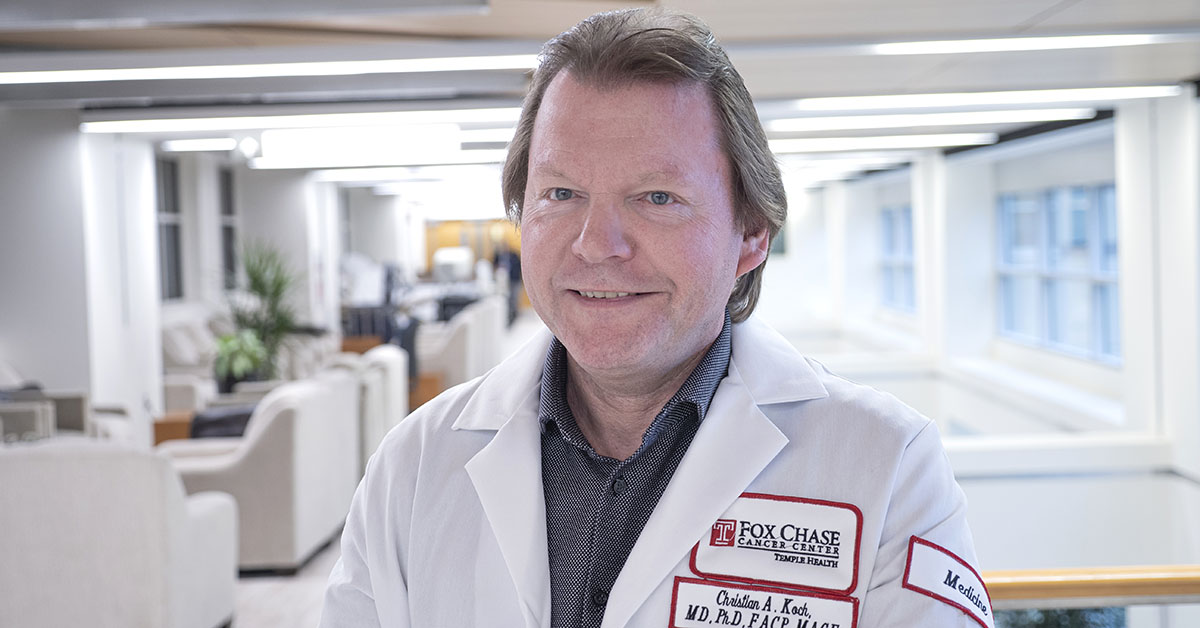 PHILADELPHIA (April 29, 2022)—Christian A. Koch, MD, PhD, FACP, MACE, professor and director of the Division of Endocrinology at Fox Chase Cancer Center, has been appointed as a senior editor for Endocrinology, Diabetes & Metabolism Case Reports (EDM). He has also joined the editorial board for the Journal of the Endocrine Society (JES).
"I am thrilled to have been offered the privilege to be part of the peer-review process that promotes education and patient-care quality," said Koch. "And I would like to encourage everyone to engage in scholarship."
EDM is an essential information resource designed to further both medical education and clinical practice by publishing and linking together case reports on common and rare conditions in all areas of clinical endocrinology, diabetes, and metabolism, according to the journal's mission statement. The case reports are published online on a rolling basis and housed in their annual issue.
JES is the Endocrine Society's newest journal, first launched in 2017 as an open-access journal. It focuses on all areas of endocrinology basic research, clinical research, and clinical practice information. JES is produced monthly along with several other peer-reviewed journals. Koch had previously been on the editorial board for another of the society's flagship journals, The Journal of Clinical Endocrinology & Metabolism (JCEM). Now Koch serves as a reviewer for both the JCEM and Endocrinology journals.
Koch has also previously served as an associate editor for the BioMed Central journal, Journal of Medical Case Reports, and as the editor-in-chief for the journal Reviews in Endocrine & Metabolic Disorders.
Koch specializes in adrenal tumors, head and neck cancers, neuroendocrine tumors, and thyroid cancers. Philadelphia magazine recognized him as a Top Doctor for 2022.