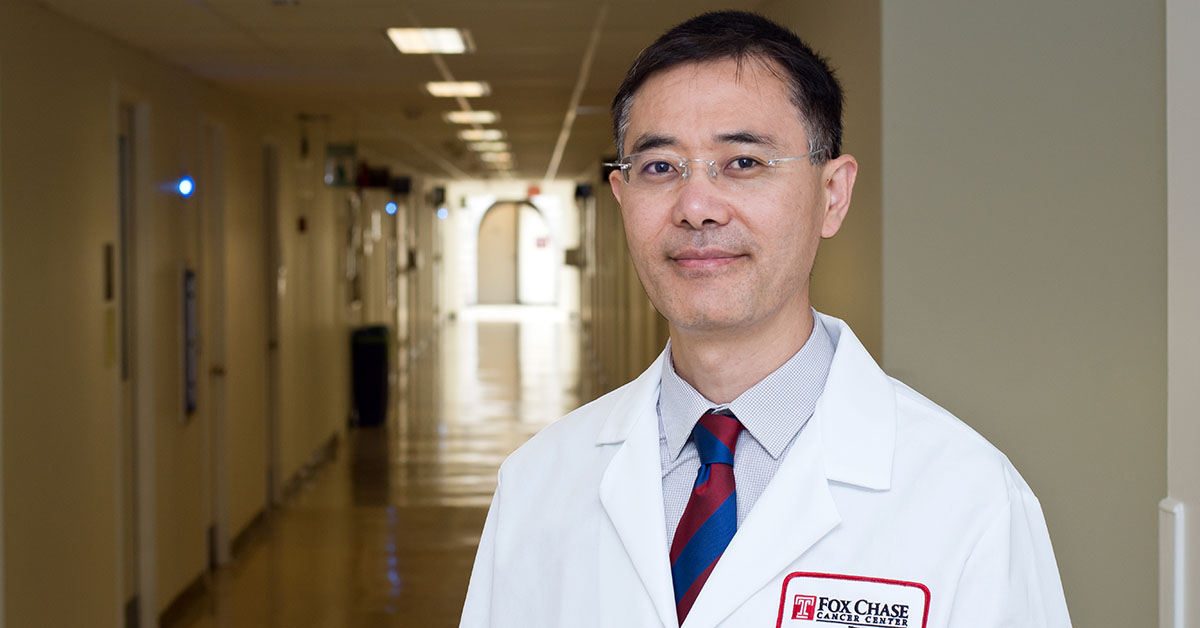 PHILADELPHIA (March 31, 2022)—Researchers at Fox Chase Cancer Center have published a new study that identifies several characteristics of papillary renal neoplasm with reverse polarity (PRNRP), a neoplasm that may simply be monitored rather than removing it through surgery.
First described two years ago, PRNRP has a distinct histology from other papillary renal cell carcinoma, including low-grade pathologic features, according to Shuanzeng "Sam" Wei, MD, PhD, associate professor in the Department of Pathology.
"Prior to defining this new entity it was referred to as a carcinoma, but now we realize that it is not a carcinoma," Wei said. "Looking at cases published to date, there have been no recurrences, metastasis, or tumor-related deaths."
Wei and colleagues in Fox Chase's Department of Surgical Oncology and the Cancer Signaling and Epigenetics research program recently published a report that detailed seven cases of PRNRP at Fox Chase and reviewed the 93 cases of PRNRP reported in the literature.
On average, these tumors are small, with the average size of the seven tumors reported at Fox Chase being about 3 centimeters. In addition, all seven tumors appeared to be at least partially cystic, Wei said.
"The observation that these tumors are cystic is very interesting because part of management of patients with a renal mass is to do an imaging study," Wei added. "If the imaging reveals cystic lesions, the tumor may be PRNRP and it may be benign."
Most patients diagnosed with renal cell carcinoma will undergo removal of part or all of the kidney. These surgeries may involve complications, Wei said. "We want to raise awareness about this new type of tumor because if a patient has it, the tumor may be able to remain in the body with close follow-up."
The research team also performed chromosomal microarray and next-generation sequencing on samples of PRNRP. They found KRAS mutations in four of the seven cases. However, there were no chromosomal alterations found in any.
"This was surprising," Wei said. "This tumor not having chromosomal changes is another indication that it is a low-grade tumor that is benign or has very low potential to become a malignant tumor."
Taken together, these results are significant for patient management, he added. "If you are a local pathologist and are not sure if a sample is PRNRP, send it to us and we will be able to tell you."
The paper, "Papillary Renal Neoplasm With Reverse Polarity Is Often Cystic," was published in The American Journal of Surgical Pathology.