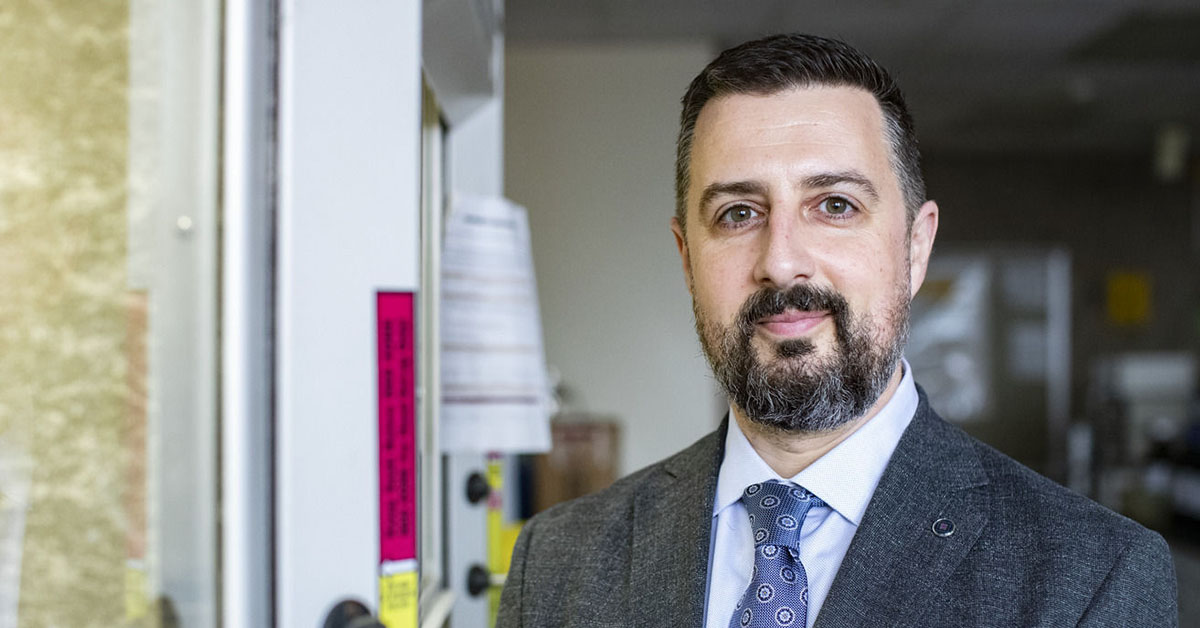 PHILADELPHIA (February 24, 2022)—John Karanicolas, PhD, co-leader of the Molecular Therapeutics research program at Fox Chase Cancer Center, has been awarded a $200,000 grant as part of the University City Science Center's QED Proof-of-Concept Program. The grant will fund research into developing antibodies that could be activated selectively in a tumor by a small molecule.
"Our project is something we've been working on for many years. Antibodies are always binding to their specific target, and this can be used for many therapeutic purposes. But the problem can be that in certain cases the target of the antibodies is present everywhere in the body, and not just in the tumor. This can lead to toxicity or immune-related adverse events when the therapeutic antibody binds to the correct target but away from the tumor site," said Karanicolas.
"The key to our idea is that the antibody will recognize its target inside the tumor and provide therapeutic efficacy, but will not bind to the same target away from the tumor. If successful, this will eliminate the immune-related adverse events," he added.
The funding recommendation for the project, which was one of three selected, was made by a team of investors and industry experts. The team reviewed the project's proof-of-concept plan and decided that it had high potential to dramatically improve the standard of care in life sciences over existing technologies on the market.
"These latest awardees represent some of our region's most promising research with commercial potential, and we're proud to partner with these institutions to usher these projects in the early phases of the commercialization process," said Heath Naquin, vice president of government & capital engagement at the University City Science Center.
Each research project will receive $200,000 over the course of one year, half of which will be contributed by the Science Center and half by the researchers' institutions. Under the Science Center's QED program, awardees receive access to an experienced team of business advisors, exposure to investors and industry representatives, and access to regulatory and legal specialists to advance their technologies toward the next stage of commercial development.
The University City Science Center QED Program provides funding and business development support for academic researchers developing early-stage life science and healthcare technologies with high commercial potential.
The program is supported by the Commonwealth of Pennsylvania's Department of Health and has also received support from the U.S. Economic Development Administration, the Commonwealth of Pennsylvania's Ben Franklin Technology Development Authority, the Philadelphia Industrial Development Corporation, and Wexford Science and Technology.
"I am very grateful to the Science Center for this grant because it's quite different from how many other grants work. The fact that they're funding us with the express intent of moving this work toward commercialization is unique, and I'm very excited about that," said Karanicolas.