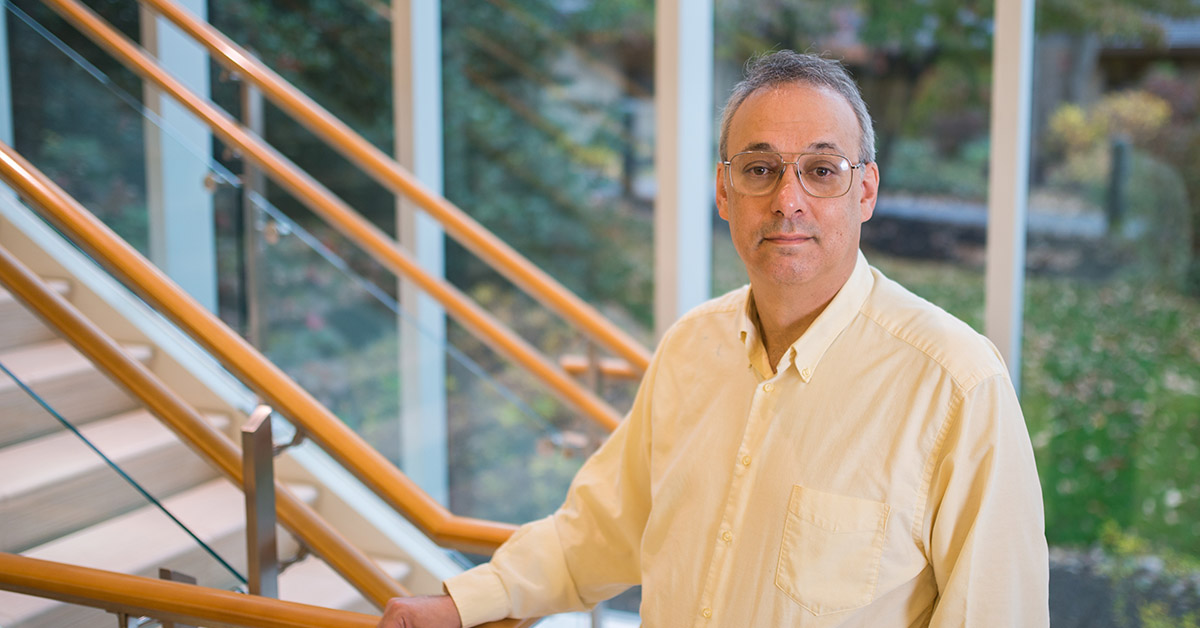 PHILADELPHIA (February 1, 2022)—In a recent study, researchers at Fox Chase Cancer Center found that gene therapy using a genetically engineered viral vector was highly effective in treating cystathionine β-synthase deficiency (CBS) in mice.
CBS deficiency is a rare inherited genetic disorder that inactivates the enzyme that breaks down the toxic sulfur-containing amino acid homocysteine. The disease is characterized by elevated levels of homocysteine in the blood, resulting in symptoms including stroke, dislocated lenses, osteoporosis, and behavioral/cognition issues.   
Patients diagnosed with CBS deficiency are currently treated by a combination of vitamin supplementation and restriction of foods containing the homocysteine precursor methionine, but the effectiveness of this therapy is limited due to poor compliance with the very strict dietary regime.
"Our lab has been experimenting with a genetically engineered adeno-associated virus, which is also known as rAAV, that delivers the human CBS gene to the liver. The AAV-based gene therapy field is quite exciting right now, as the first few approvals have now been given to several products by the Food and Drug Administration for other rare genetic diseases," said Warren D. Kruger, PhD, an author on the study and professor in the Molecular Therapeutics research program at Fox Chase.
Kruger's lab collaborated with Ronald G. Crystal, MD, chair of the Department of Genetic Medicine at Weill Cornell Medicine, to create a recombinant virus that expresses human CBS at high levels in the liver. "Dr. Crystal's lab produced the virus and we tested the virus in our mouse model of CBS deficiency," Kruger said. Crystal is an inventor on a pending patent application related to the processes and products based on this work.
In the study, mice were given a single dose of the virus and observed for up to a year. Treated mice had either full or substantial correction of alopecia, bone loss, and fat mass phenotypes associated with CBS deficiency in mice.
"We recognize that the importance of gene therapy is looking at durability. In our hands, mice can live a maximum of about three years and CBS-deficient mice have lives that are a little shorter. We felt that following these mice for a year—a third or their lifespan—would be a good amount to see how they were progressing. After that year, we essentially couldn't distinguish the treated mice from the control heterozygous mice," said Kruger.
He added that although the results of the study were reassuring, there are remaining questions related to long-term efficacy of the treatment. "We did see some changes over the course of the year. After a month, we saw a 97% reduction of homocysteine. After a year it was at 81%. The question would be, in humans, what does a year represent? Would it represent 30 years because mice only live three years, or would we see that sort of change after one year," said Kruger. "If that's the case, we would have to figure out a way to re-dose every few years."
Despite those questions, Kruger said findings from the study still show that this AAV-based gene therapy is highly effective in treating CBS deficiency in mice. The results suggest that additional preclinical testing should be pursued to explore potential use in human trials.
The study, "Long-Term Functional Correction of Cystathionine β-Synthase Deficiency in Mice by Adeno-Associated Viral Gene Therapy," was published in the Journal of Inherited Metabolic Disease.