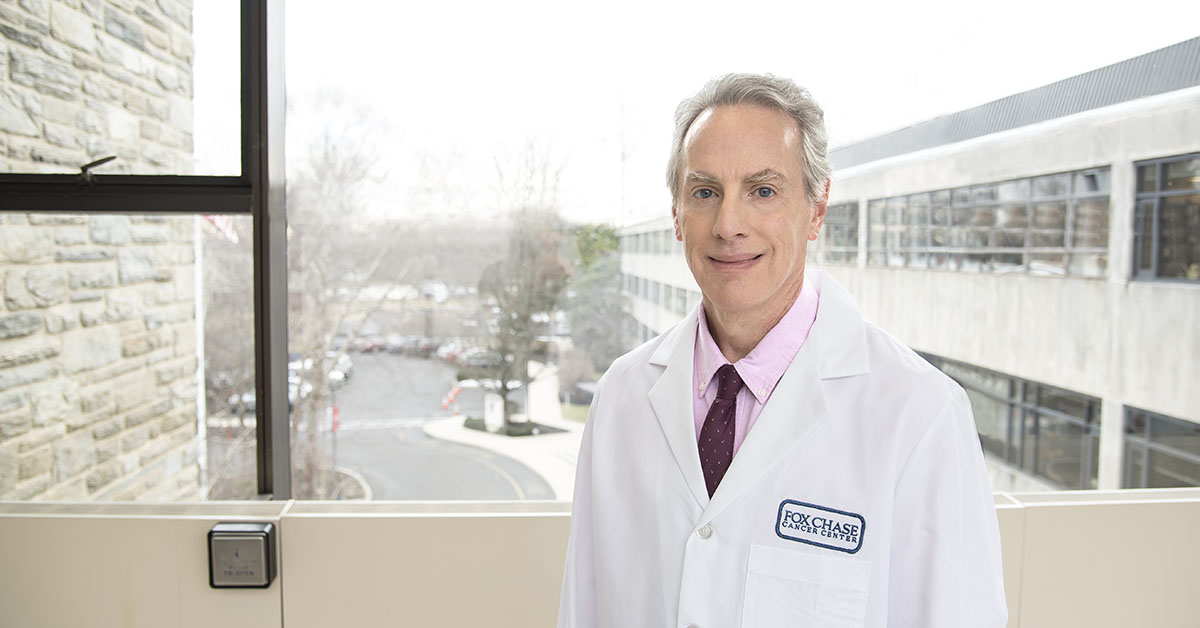 PHILADELPHIA (July 23, 2021)—Researchers at Fox Chase Cancer Center recently conducted a mouse model study showing that tumor size can be reduced in cases of neurofibromatosis type 2 (NF2) by targeting PAK1, a gene that regulates cell motility and morphology. PAKs are members of the p21-activated kinase family represented by six genes (PAK1-6).
"NF2 is an inherited disease that usually starts affecting people when they're in their teens or early 20s. They start getting hearing loss and other problems with vision or balance due to small tumors called schwannomas that grow on nerves inside their skull," said Jonathan Chernoff, MD, PhD, a senior author on the study and chief scientific officer and senior vice president at Fox Chase. Chernoff said there is currently no effective treatment for this disease.
 "A lot of times when you identify these genes and see what they make, you think, 'I can make a drug against that or do something to fix it.' In this case, it wasn't so easy. If you have something that's being under-made or is damaged already, then you have to repair it somehow. So NF2 has been a really big challenge because it doesn't present any obvious therapeutic strategies," he said.
In this study, researchers explored the role of the PAK1 and PAK2 genes in Merlin-deficient Schwann cells of genetically engineered mice with NF2. Schwann cells are glial cells of the peripheral nervous system. Merlin is a tumor suppressor encoded by NF2.
Chernoff said previous drugs used to target PAK1 were likely unsuccessful because they targeted PAK2 in addition to PAK1. PAK2 is required for the heart to function normally. This mouse model allowed researchers to test theories about whether there was an effective way to circumvent PAK2 toxicity to target only PAK1.
After breeding mice with those that had a mutation in NF2 and lacked either PAK1 or PAK2, researchers used a PAK1 selective inhibitor on the mice. Results showed that by inhibiting the production of PAK1, but not PAK2, the mice experienced a prolonged life and controlled disease progression. Deletion of PAK2 in Schwann cells, however, resulted in increased morbidity and mortality, according to the researchers.
"Although NF2 is not all that common, it's a devastating disease for young people. To date, there really hasn't been anything that has worked, even in mouse models. I think this is either the first or one of the very few cases where a drug treatment of NF2 has shown a benefit in the mouse model," said Chernoff. "The next step would be to try to get this into people with NF2."
The study, "PAK1 Inhibition Reduces Tumor Size and Extends the Lifespan of Mice in a Genetically Engineered Mouse Model of Neurofibromatosis Type 2 (NF2)," was published in the journal Human Molecular Genetics.