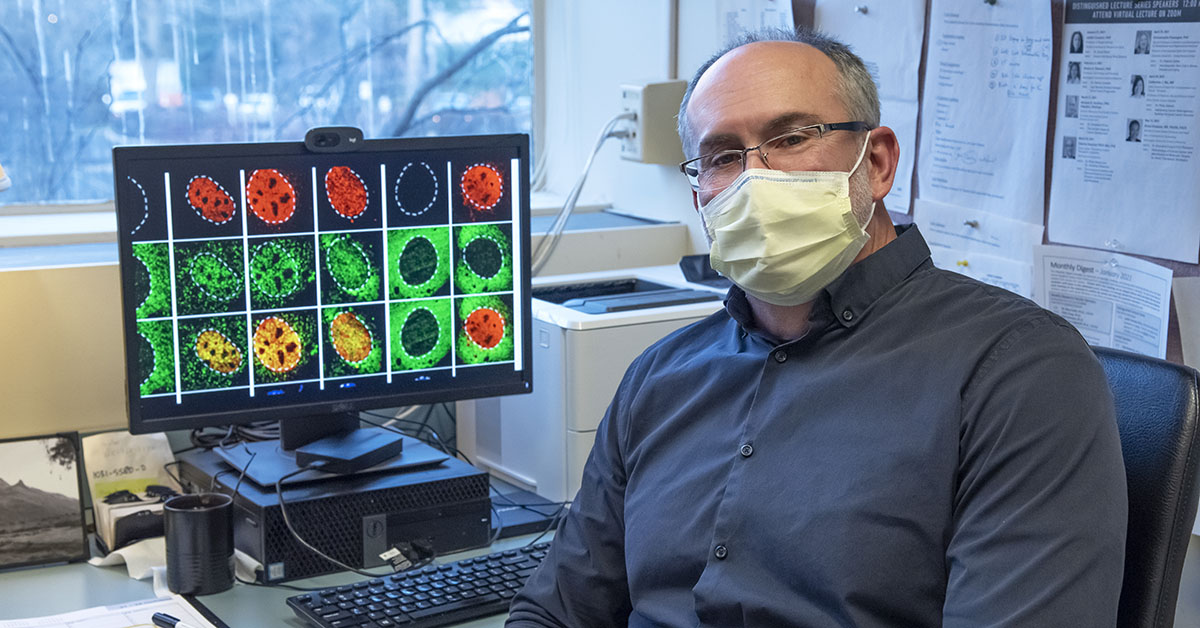 PHILADELPHIA (February 2, 2021) – New research out of Fox Chase Cancer Center has shed light on how an important type of T cell–gamma delta T cells–develop and are assigned their effector function. 
In a Cell Reports paper, David Wiest, PhD, deputy chief scientific officer at Fox Chase, and colleagues have shown that the expression of transcription factor T-cell factor 1 (TCF1) plays a critical role in the separation of two lineages of T cells–alpha beta T cells and gamma delta T cells–and also determines the kind of function that gamma delta T cells will perform.
TCF1 is a transcription factor that regulates the expression of genes during T cell development. Unlike in the more commonly occurring alpha beta T cell, the role of TCF1 in gamma delta T cell development remains poorly understood, Wiest said. "There was still a lot to determine as to how this transcription factor works in that cell lineage."
In their study, Wiest and colleagues revealed a novel regulatory axis where T cell receptor signaling controls TCF1 expression through the Tcf7 locus. This axis is what regulates gamma delta T cell development and effector fate.
The researchers showed that the level of TCF1 expression played a role in setting the threshold for gamma delta T cell commitment and affecting the ability of T cell receptor signaling to influence effector fate and identified the regulatory element in the TCF1 locus through which expression is controlled.
"There was a study published five years ago that demonstrated that the most significant favorable prognostic factor in cancer was the presence of gamma delta T cell in the tumor," Wiest said.
Gamma delta T cells can perform many functions, including production of interferon, which will antagonize cancer growth, and production of interleukin-17, which appears to be involved in promoting cancer progression.
According to Wiest, if the level of Tcf7 drops too low it causes gamma delta T cells to become interleukin 7 producing. "By understanding how Tcf7 levels are controlled, we can avoid circumstances where gamma delta cells will make the cancer grow faster and support circumstances to make gamma delta cells that will kill cancer," he said.
The more that is known about how the function of anti-cancer effectors is regulated, the easier it might be to manipulate it for therapeutic benefit. "We think that this work has the potential to pave the way to using genome editing to produce custom anti-cancer effectors that have increased potency," Wiest said.
The study, "The E-protein-TCF1 Axis Controls γδ T Cell Development and Effector Fate," was published in Cell Reports.