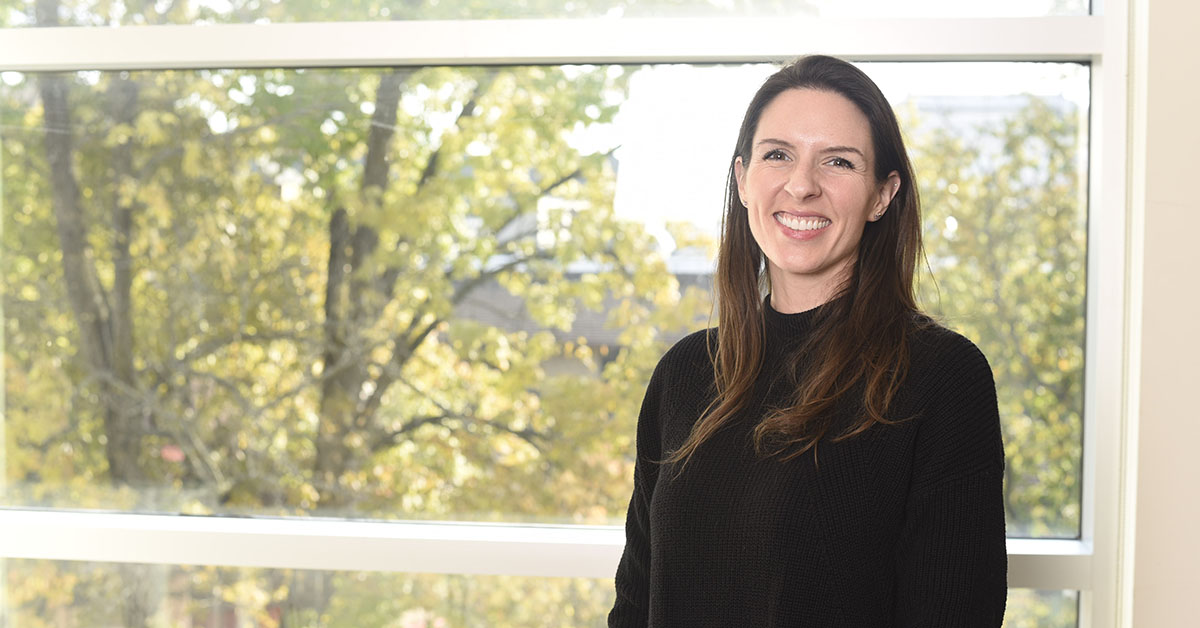 PHILADELPHIA (December 23, 2020)—Researchers at Fox Chase Cancer Center have published research showing that perceiving positive life changes, known as "benefit finding," is common among colorectal cancer (CRC) patients, especially women and racial minorities. Benefit finding is thought to promote better adjustment after cancer, yet is poorly understood in colorectal cancer.
"Those who found the most benefit had no relation to any medical factors like a more severe diagnosis," said Lauren A. Zimmaro, PhD, a senior postdoctoral associate in the lab of Jennifer Barsky Reese, PhD, an associate professor in the Cancer Prevention and Control Program.
"In essence, it seems like benefit finding is some sort of coping process that relates more to demographic factors like race or gender and not as much with medical factors," she added.
The findings are important because there's a lot of negative emphasis in psychology when it comes to cancer, and although cancer can be a distressing experience, the positives of it tend to be neglected, Zimmaro said.
"From a research perspective, there isn't all that much out there about colorectal cancer in regard to positive psychological aspects like benefit finding, so this study presents a great population to learn more from," Zimmaro said. "The purpose of this study was to depict a fuller picture of what the cancer experience can be for patients."
The researchers recruited 143 patients who were diagnosed with CRC as part of a longitudinal study examining health-related quality of life, with a focus on sexual health outcomes.
Patients completed baseline surveys that included a range of self-report questionnaires assessing sexual, relationship, physical, and psychological symptoms. Of those respondents, 133 completed the baseline measure of benefit finding. Patients were then sent a six-month follow-up survey, which 88 patients completed.
The researchers measured benefit finding through a 14-item scale that asked patients to rate the extent to which their attitudes and behaviors have changed as a result of having CRC.
They found almost all patients (95%) endorsed finding at least one benefit of their CRC diagnosis and that benefit finding items with the highest mean scores reflected themes of gratitude, acceptance, and stronger family relationships. They also found that patients tended to endorse more benefits over time.
A limitation was that the sample was predominantly white, male, married, and highly educated. However, the researchers found that benefit finding was higher in females and patients identifying as racial minorities.
Symptoms of psychological distress were measured through a validated self-report measure. Surprisingly, the researchers found there was no significant interaction between benefit finding and distress over time, which could highlight that just "thinking positively" may not simply rid someone of their distress. However, finding the silver lining of a difficult situation like cancer may help someone's well-being in other ways, which should be explored in further studies, Zimmaro said.
The article, "Understanding Benefit Finding Among Patients With Colorectal Cancer: A Longitudinal Study," was published in Support Cancer Care.