PHILADELPHIA (November 25, 2020)—In a recent study, researchers at Fox Chase Cancer Center used a new screening method to identify a previously unrecognized mechanism for resistance and responsiveness in Hodgkin lymphoma models being treated with brentuximab vedotin, also known by its brand name, Adcetris.
Hodgkin lymphoma is a cancer that affects the lymphatic system and is one of the most common cancers in young adulthood. The disease represents about one in six cancer cases diagnosed in young adults ages 15 to 24.
"Although there has been great progress in treating Hodgkin lymphoma over the last few decades, the survival rate for patients diagnosed at an advanced stage or with relapsed or refractory disease remains low, especially for elderly patients who do not tolerate intensive treatment. For these patients, few effective therapeutic options exist," said Wei Wei, PhD, lead author on the study.
Wei, a postdoctoral research fellow in the lab of Yibin Yang, PhD, an assistant professor in the Blood Cell Development and Function program at Fox Chase, conducted the study with researchers from Fox Chase and other centers. The study was published in Clinical Cancer Research, a journal of the American Association for Cancer Research.
Brentuximab vedotin is one of three drugs that has been approved by the Food and Drug Administration for Hodgkin lymphoma treatment in the last 30 years. It was approved as part of a front-line treatment for advanced stage Hodgkin lymphoma in 2018.
Although brentuximab vedotin has a 75% response rate in Hodgkin lymphoma, patients who do not achieve a complete response will eventually develop resistance to the drug and the disease will progress despite active treatment.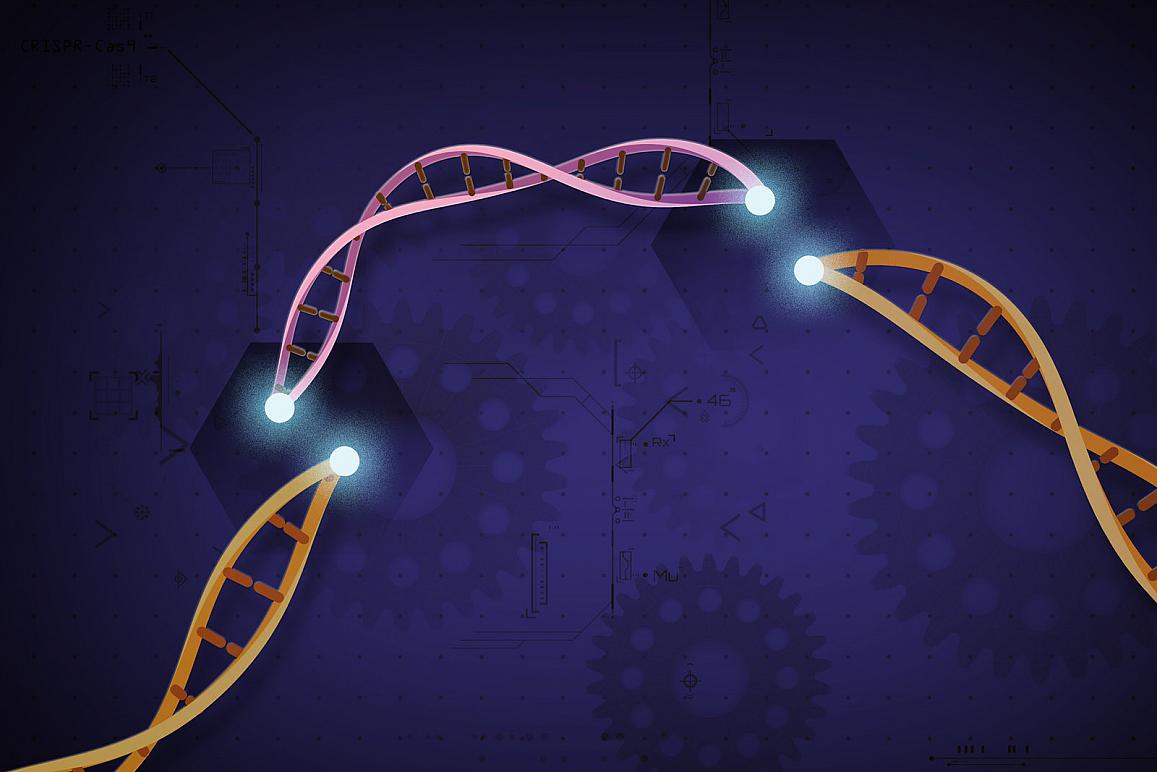 In the study, the researchers used the CRISPR library screening technology to carry out a drug sensitization screen against brentuximab vedotin in order to identify genes regulating treatment sensitivity to the drug. CRISPR-Cas9 is a genome editing tool that can disable genes and correct genetic disorders by using gRNA and the enzyme Cas9.
"The newly established RNA-guided CRISPR-associated nuclease Cas9 provides a next-generation approach for genome-scale functional screening. Our CRISPR library screens revealed the ubiquitin-editing enzymes A20 and RBX1 as key molecule effectors that regulate brentuximab vedotin sensitivity in Hodgkin lymphoma models, a previously unrecognized mechanism," Wei said.
In combination with brentuximab vedotin, researchers were able to target these mechanisms to successfully kill Hodgkin lymphoma cells, augment brentuximab vedotin sensitivity, and overcome resistance in in vitro and in mouse models.
Wei said continued use of CRISPR technology could help in the development of drugs or treatments that can be paired with brentuximab vedotin to increase response rates, circumvent potential resistance mechanisms, and ultimately improve brentuximab vedotin effectiveness.
To read more about the study, click on this link: "A20 and RBX1 Regulate Brentuximab Vedotin Sensitivity in Hodgkin Lymphoma Models."