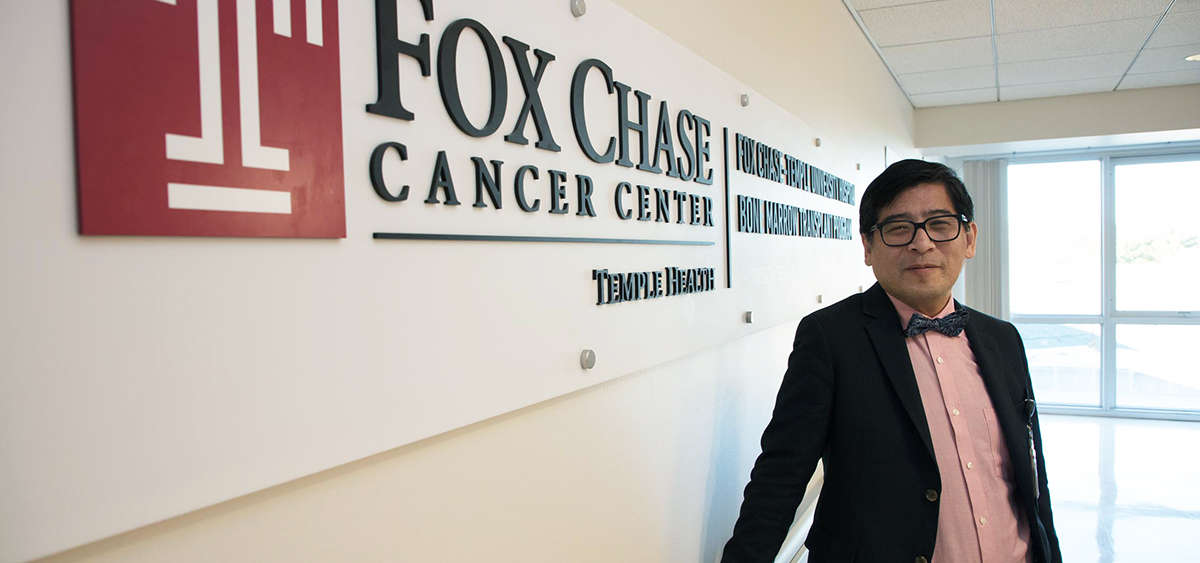 PHILADELPHIA (June 11, 2020)—The Fox Chase-Temple University Hospital Bone Marrow Transplant (BMT) Program will soon become the newest department at Fox Chase.
The Department of Bone Marrow Transplant and Cellular Therapies will be chaired by Henry Chi Hang Fung, MD, FACP, FRCPE, current director of the Bone Marrow Transplant Program and vice chair of the Department of Hematology/Oncology.
"With the emerging development of cellular therapy and the importance of its role in oncology, we felt it warranted a separate department," said Richard I. Fisher, MD, President & CEO of Fox Chase.
In a review performed by the Center for International Blood & Marrow Transplant Research (CIBMTR), of the 180 transplant centers in the United States, only 12 adult and five pediatric centers were rated as performing above expectations in 2019. Fox Chase was the only adult center in the tristate area and one of only two in Pennsylvania to achieve this distinction.
In addition to serving as director of the program, Fung, a professor of medical oncology, has also served as chief of the Section of Hematologic Malignancies and has been recognized as a top doctor three years in a row by PhiladelphiaMagazine.
Board-certified hematologic oncologists in the BMT program perform more than 100 blood and bone marrow transplants a year. The state-of-the-art facility occupies the entire fifth floor of the Patient Care Center at Temple University Hospital–Jeanes Campus and will continue to operate at that location after becoming a department on July 1.
"We're very pleased by the continuation and expansion of the bone marrow transplant and cellular therapies. It's exciting both as part of standard of care as well as in terms of investigations to further advance the treatment of patients with malignancy," said Martin J. Edelman, MD, chair of the Department of Hematology/Oncology.
"This is very positive because the institution has recognized that this is one of the best clinical programs in the health system, and it has very big potential to continue to grow. Last year we were ranked as an institution with one of the best survival outcomes in the country," said Fung.
"We will continue to do a lot of collaborative work in expanding the use of cellular therapies. I think it just recognizes the growing importance and distinctiveness of cellular therapy and bone marrow transplants from the types of drug therapies that are done in the rest of medical oncology," said Edelman.
The Fox Chase-Temple Bone Marrow Transplant Program is fully accredited by the Foundation for the Accreditation of Cellular Therapy and is a participating provider in the National Marrow Donor Program.