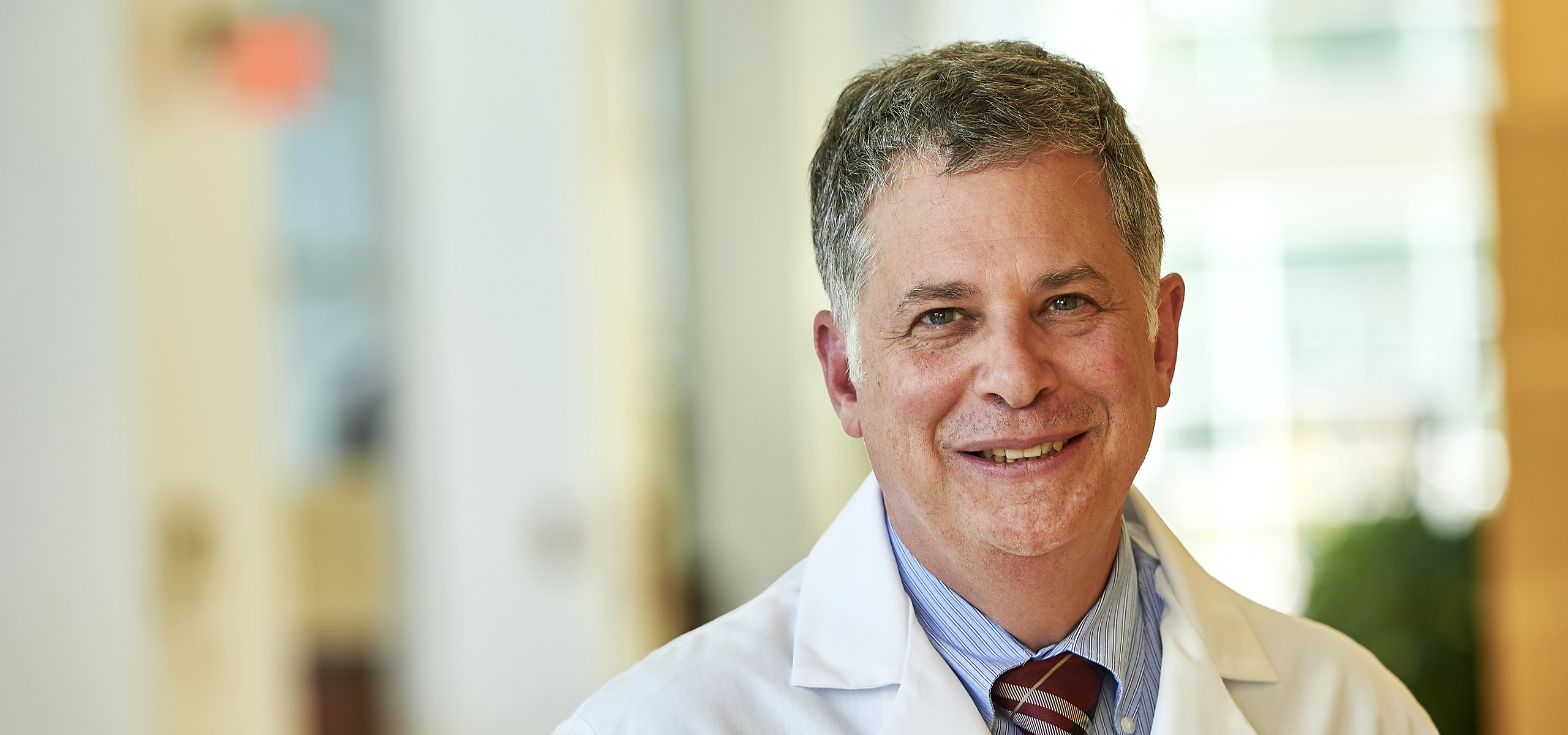 PHILADELPHIA (May 29, 2020)—Martin J. Edelman, MD, FACP, a researcher at Fox Chase Cancer Center, presented results on behalf of an international team of researchers from a randomized phase 3 study conducted to determine if the drug dinutuximab (Unituxin) would be effective in treating small cell lung cancer.
Dinutuximab is an antibody against a protein expressed on the surface of small cell lung cancer cells called a ganglioside. "The drug is approved in pediatric neuroblastoma but has no approvals yet in adults," said Edelman, chair of the Department of Hematology/Oncology at Fox Chase and principal investigator.
Edelman presented the findings of the study, "The Anti-Disialoganglioside (GD2) Antibody Dinutuximab (D) for Second-Line Treatment (2LT) of Patients (pts) With Relapsed/Refractory Small Cell Lung Cancer (RR SCLC): Results From Part II of the Open-Label, Randomized, Phase II/III Distinct Study," as part of the virtual scientific program of the 2020 American Society of Clinical Oncology (ASCO) Annual Meeting.
"There have been very few developments in the treatment of small cell lung cancer in the last 30 years. Other than immunotherapy, very few developments have happened and those developments have been modest," said Edelman.
There are limited options for patients with small cell lung cancer that progresses after an initial therapy. Although the cancer does typically respond well to a first-line treatment, most patients relapse after one year.
The chemotherapy drugs topotecan (Hycamtin) and irinotecan (also known by the brand names Onivyde and Camptosar), are typically used in second-line treatment of small cell lung cancer. However, treatment response for these drugs is low and median survival is around four or five months, according to the study.
Edelman said the idea of his team's research was to use a standard second-line drug for the treatment of small cell lung cancer either alone or in combination with dinutuximab. The team wanted to determine whether dinutuximab plus irinotecan prolongs overall survival compared with irinotecan or topotecan alone in patients with documented relapsed/refractory small cell lung cancer after first-line treatment with platinum-based therapy.
The study ultimately concluded that treatment with dinutuximab plus irinotecan was not superior to the established second-line treatment for relapsed/refractory small cell lung cancer.
"Unfortunately, as is the case with many things in small cell lung cancer, it did not work," said Edelman. "But it's important to note that Fox Chase has been the leading institution in doing these investigations of novel therapeutics and advanced thoracic cancers."