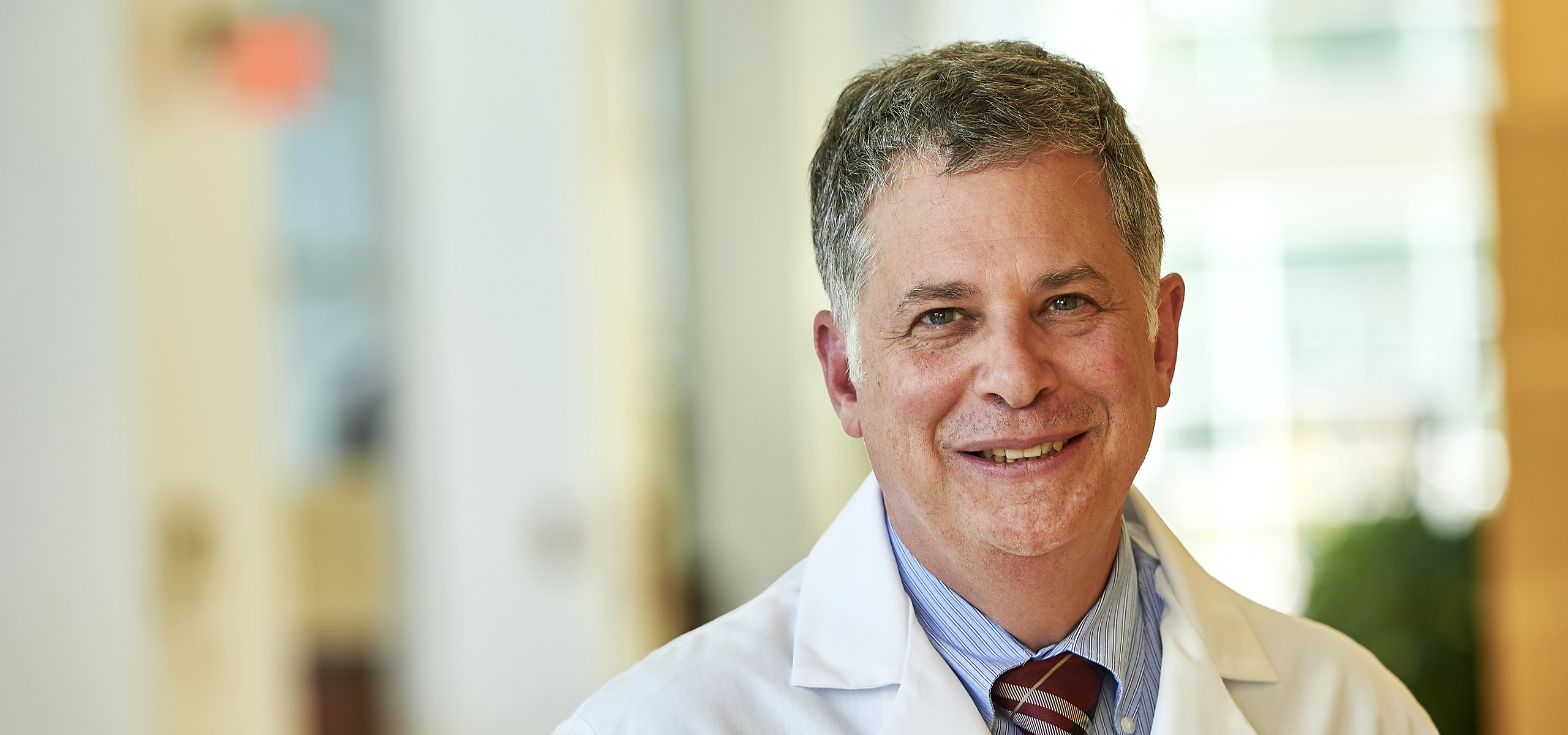 PHILADELPHIA (May 29, 2020) — Researchers at Fox Chase Cancer Center and several other cancer centers presented the design of their ongoing investigation into the use of marrow infiltrating lymphocytes for the treatment of non-small cell lung cancer (NSCLC).
The phase 2 trial, one of the first of its kind, is focused on determining the safety and efficacy of using enhanced marrow infiltrating lymphocytes as treatment. The lymphocytes are a type of white blood cell called T-cells that are able to recognize and help fight cancer. The trial is also investigating the safety and effectiveness of this treatment in combination with the drug nivolumab (Opdivo).
"It's been known for many years that lymphocytes that infiltrate tumors could be extracted from the tumors and then—after they were amplified in the lab—could be infused back into the patients and many would respond positively," said Martin J. Edelman, MD, FACP, lead investigator on the study and chair of the Department of Hematology/Oncology at Fox Chase. "However, this has never been a viable possibility for the vast majority of patients because of the complexity and logistics of harvesting a tumor sample."
Edelman presented the design of the ongoing study, Phase IIa Study of Marrow Infiltrating Lymphocytes (MILs), an Adoptive T Cell Therapy, Alone or in Combination With Nivolumab in Non-Small Cell Lung Cancer (NSCLC), in the "trials in progress" section of the virtual scientific program of the 2020 American Society of Clinical Oncology (ASCO) Annual Meeting.
Edelman said that after earlier research found that the same lymphocytes that can treat a tumor are also present in bone marrow, Fox Chase became one of the first institutions to open a trial investigating the effectiveness of using marrow infiltrating lymphocytes for the treatment of NSCLC.
During the treatment, patients with lung cancer undergo a process similar to a bone marrow transplant in which the patient's own marrow is used. Samples of the bone marrow, which naturally contain T-cells that recognize tumor antigens, are taken from the patient and cryopreserved and tested for seven to 10 days. They are then infused back into the patient with the goal of increasing anti-tumor activity.
"We've shown that this process is well tolerated and now we're at the part of the study that will combine these with a currently available immunotherapeutic called nivolumab," said Edelman. "We're looking at this in patients who have progressed while on prior immunotherapies. It's a pretty rigorous test. It looks good in the lab and in tests, but we have to do the study to see if it's really going to work."