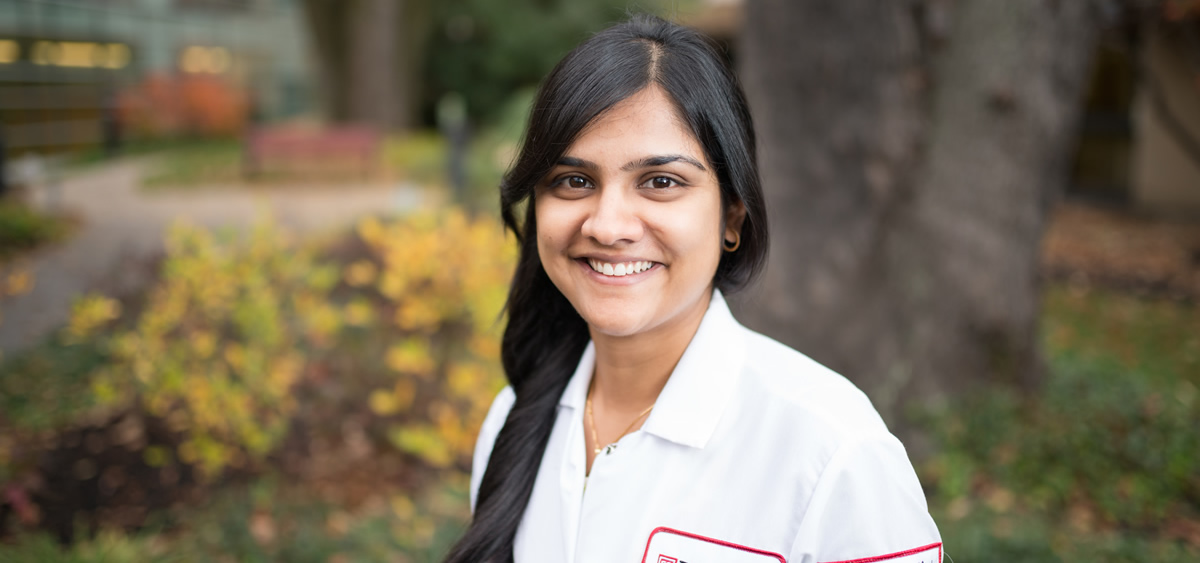 PHILADELPHIA (May 11, 2020)—In a recent study, researchers at Fox Chase Cancer Center and other institutions found limited effectiveness in the use of pembrolizumab, also known as Keytruda, in treating metastatic high-grade neuroendocrine neoplasms when used by itself.
Pembrolizumab is a type of immunotherapy drug known as a checkpoint inhibitor, which enhances the body's natural abilities to fight cancer. Specifically, pembrolizumab is a PD-1 inhibitor, a class of drugs that has proven effective in treating various cancers, including melanoma, metastatic non-small cell lung cancer, and head and neck squamous cell carcinoma.
"Immunotherapy is effective in many other aggressive malignancies and also small cell neuroendocrine carcinoma. We were hoping to see if the same can be translated to patients with aggressive types of neuroendocrine cancers, also known as G3 neuroendocrine neoplasms," said Namrata (Neena) Vijayvergia, MD, lead author on the study and assistant chief of the Gastrointestinal Medical Oncology Program in the Department of Hematology/Oncology at Fox Chase. Several other Fox Chase researchers were also involved in the study.  
"These cancers have limited treatment options and available therapies provide only short-term disease control. More effective therapies need to be developed," Vijayvergia said.
Twenty-nine patients with metastatic high-grade neuroendocrine neoplasms were enrolled in two open label phase II studies between November 2016 and May 2018. The groups of patients, consisting of 13 men and 16 women, received pembrolizumab every three weeks.
"Our results are mostly in line with work done by some other investigators, where single agent PD-1 inhibitors had low rates or responses," said Vijayvergia.
"We found that combination strategies targeting the immune checkpoint pathway from multiple angles may be the key here. A recent study suggested the benefit of two immune checkpoint drugs, which showed promising response in this rare cancer," said Vijayvergia.
She added that metastatic high-grade neuroendocrine neoplasms present an important unmet need for patients and further research is needed to address it.
"This work suggests that we should not extrapolate results from other disease sites to treat rare tumors, but concerted efforts can help accomplish studies like this to get real answers and avoid use of ineffective therapy for this disease," said Vijayvergia.
This study, "Pembrolizumab Monotherapy in Patients with Previously Treated Metastatic High-Grade Neuroendocrine Neoplasms: Joint Analysis of Two Prospective, Non-Randomised Trials," was published in the British Journal of Cancer.