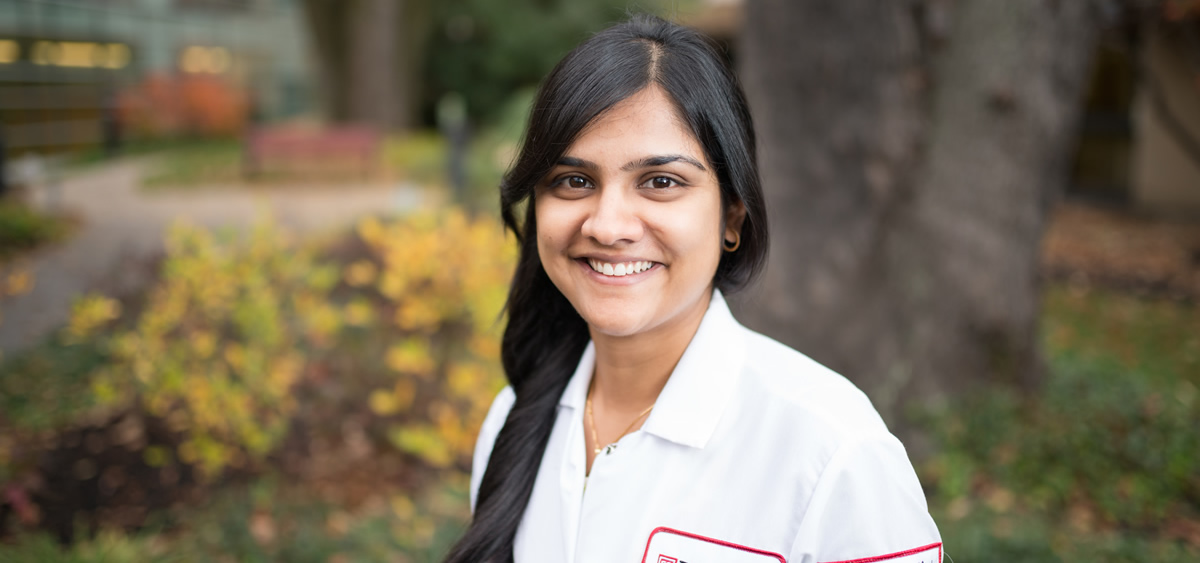 PHILADELPHIA (April, 20, 2020)—Researchers at Fox Chase Cancer Center were recently awarded a federally funded grant to study variability in scans for pancreatic neuroendocrine tumor (NET) patients.
"With this study, we are trying to identify if there is significant variability when scans for NET patients are done in different settings," said Namrata (Neena) Vijayvergia, MD, assistant chief of gastrointestinal medical oncology in the Department of Hematology/Oncology at Fox Chase. "We are also working to identify a better imaging criteria to assess response to therapy with NETs, as these tumors are very different from other tumors."
In clinic, scans done on NET patients can often be hard to compare to scans done at other locations, Vijayvergia said. This can be because scans done at outside locations don't have all the sequences that are needed or because scan reads can differ depending on who is reading them, she said.
Additionally, Vijayvergia said, this work is necessary because response to therapy for these patients may be calculated by factors other than just a tumor's change in size, such as its density or texture.
With repurposing of these imaging studies, which were obtained as a part of a clinical trial funded by the National Cancer Institute, researchers could begin developing solutions to these barriers. This could include creating specific parameters under which scans are performed or coming up with new, more effective ways of reading them.
"This work may validate the difficulties we encounter in day-to-day practice and give us reason to recommend imaging at specialty centers if lots of variability between the scans exists. If alternate criteria are identified, we will have to change the way the scans are read for this disease," she said.
The grant, provided by the National Institutes of Health, awards $92,150 per year to researchers for a period of two years, from January 2020 to December 2021.