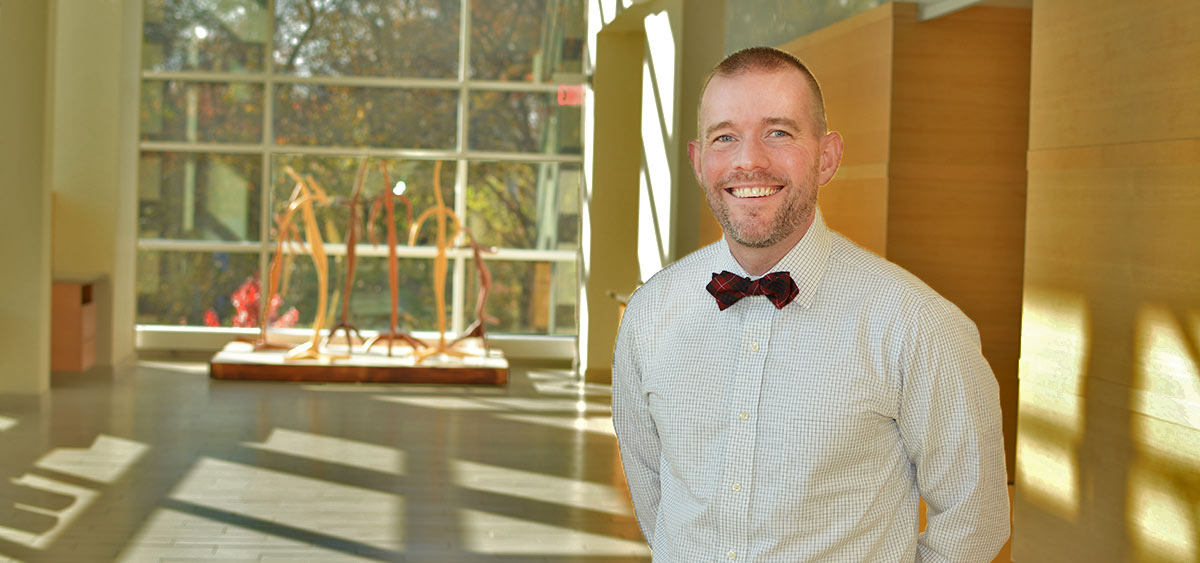 PHILADELPHIA (February 3, 2020) – Scientist and biostatistician Brian L. Egleston, MPP, PhD, of Fox Chase Cancer Center, will be teaming with scientists at the University of Pennsylvania on a series of studies that will attempt to develop methods for better communicating genetic test results to patients.
The studies are part of a grant from the American Cancer Society awarded to Angela Bradbury, MD, an associate professor of medicine at the Hospital of the University of Pennsylvania, and her team in the amount of $791,000 over three years.
The first study will test an interactive health communication app called MyCancerGene to see if it enhances patient understanding on genetic test results.
"Many more patients today are receiving results of genetic testing; for example, finding out that they have a BRCA mutation or some other mutation that increases the risk for cancer," said Egleston. "There is little in place, though, to follow these patients over time. It would be useful for patients to have follow-up as more information on mutations and variants is obtained."
The MyCancerGene study will be a randomized trial assigning people who have undergone genetic testing to usual care/follow-up or to the interactive app. The study is powered to track outcomes for various behavior endpoints.
For his role, Egleston, an associate research professor in the Molecular Therapeutics research program and the Biostatistics and Bioinformatics Facility at Fox Chase, has worked with Bradbury to design the clinical trial protocol and register the trial on ClinicalTrials.gov.
"Dr. Bradbury and her group have always been very interested in designing clinical trials with clear hypotheses, rigorous sample size, and with close adherence to the trial protocol," Egleston said. "I helped her to design this study, identify what variables might be most salient based on preliminary data, and perform protocol-specified analyses."
In addition to the study of MyCancerGene, Egleston will be partnering with Bradbury and her team on additional trials, including genetic testing for not just cancer, but also Alzheimer's disease. One of these includes a randomized study of an e-health delivery alternative for cancer genetic testing for hereditary predisposition in metastatic breast, ovary, pancreatic, and prostate cancer patients.