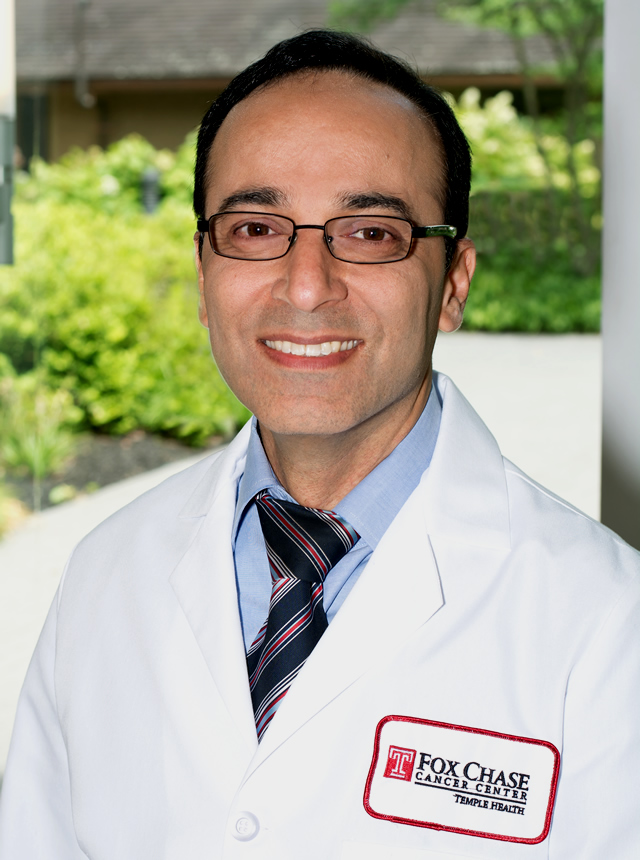 PHILADELPHIA (December 16, 2019) – Almost one-third of patients with clear cell renal cell carcinoma (ccRCC) who underwent surgery for their cancer at Fox Chase Cancer Center were found to have a loss of the whole or a segment of chromosome 9. This chromosome loss was associated with several adverse disease characteristics and outcomes, according to Reza Nejati, MD, of the Department of Pathology at Fox Chase.
"In clear cell renal cell carcinoma, we now have more options for treatment, but in the era of precision medicine, we want to be able to stratify patients' risk before offering treatment options," Nejati said. "Advanced imaging technologies have meant that more of these cancers are being diagnosed in earlier stages. Because of that, it would be very useful for clinicians to know which patients have a higher risk and should be treated more aggressively, and which patients can be offered less aggressive treatments."
Nejati and colleagues conducted a study of tumor samples taken from 103 patients treated at Fox Chase for ccRCC between 2002 and 2017 in order to get a better understanding of genetic alterations related to disease progression or poor prognosis.
"Since chromosome 9 contains many important tumor suppressor genes, such as CDKN2A and PTCH1, on the short arm and long arm of chromosome 9, respectively, we were interested in looking at this chromosome in these patients," Nejati said.
To examine these samples, Nejati and colleagues used a technology called single nucleotide polymorphism-based chromosome microarray analysis (CMA).  "This cutting-edge technology allows us to more accurately look at the minimal chromosomal alterations in neoplasms," he said.
Of the 103 samples, 30 percent had loss of chromosome 9. The tumors with chromosome 9 loss had a significantly higher grade and a significantly high pathologic stage at removal. Among 59 patients with nonmetastatic disease, chromosome 9 loss was also associated with a significantly higher rate of disease recurrence and a shorter time until that recurrence occurred compared with patients who did not have chromosome 9 loss.
According to Nejati, Fox Chase was one of the first cancer centers to implement this technology clinically to look for chromosomal abnormalities in different neoplasms, including RCC. Moving forward, he plans to look at other chromosomes to see if other genes on those chromosomes are recurrently altered in patients with ccRCC.
The paper, "Monosomy of Chromosome 9 Is Associated With Higher Grade, Advanced Stage, and Adverse Outcome in Clear-Cell Renal Cell Carcinoma," was published in Clinical Genitourinary Cancer.