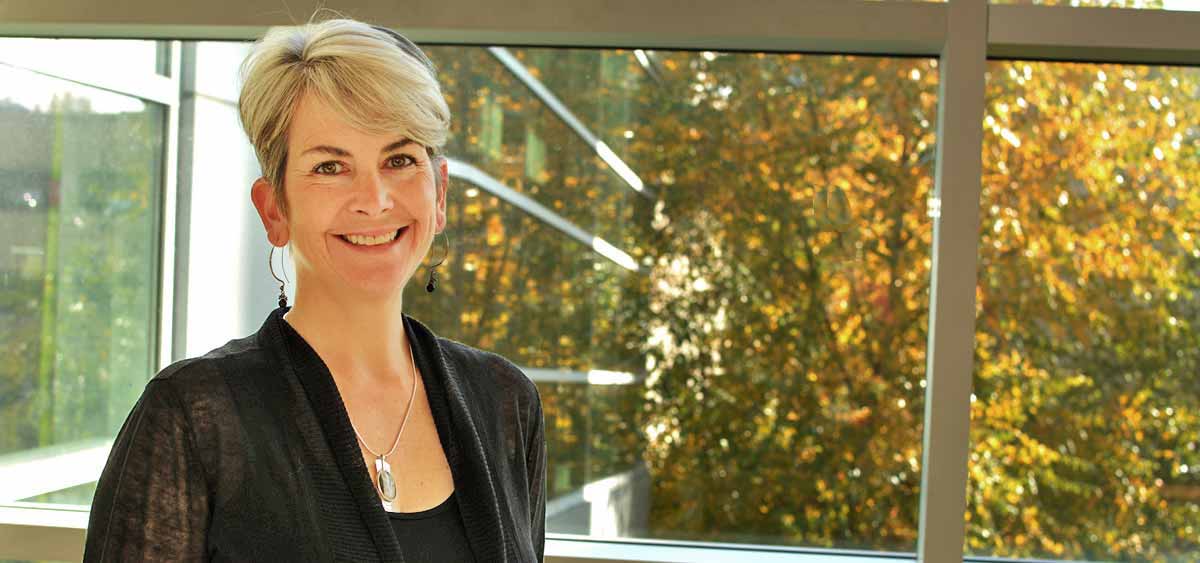 PHILADELPHIA (September 11, 2019) – Fox Chase Cancer Center has announced that Denise Connolly, PhD, an associate professor in the Molecular Therapeutics Program, has won the Sandy Rollman Ovarian Cancer Foundation's Teal Trailblazer Award. She will receive the award September 20, 2019, at the Sandy Rollman Ovarian Cancer Foundation's OvaryAct Gala, sponsored by Fox Chase.
Connolly is currently researching a subtype of ovarian cancer, high-grade serous carcinoma, in mouse models to understand why not all ovarian cancer arises in the ovary.
"Some ovarian cancer arises outside of the ovary and travels to the ovary," she said. "When the patient is diagnosed, it looks like the ovaries are the main site of involvement. We want to know why the tumor in the fallopian tubes travels to the ovary and establishes itself more prominently there in high-grade serous carcinoma using mouse models."
Another project Connolly is working on is how a specific tool antibody may be developed into a therapeutic drug to kill ovarian cancer cells.
"Ovarian cancer cells shed from the primary tumor and they rely on adhesion molecules to keep them attached to each other so they can survive," Connolly said. "If we treat with the tool antibodies, the antibodies bind to the adhesion molecules and block their function. The clusters of tumor cells then fall apart and die."
The Sandy Rollman Ovarian Cancer Research Foundation provides grants to both national and local organizations for ovarian cancer research every year. The Foundation has awarded ovarian cancer research grants to Fox Chase for 20 years and has funded more than $4.4 million in ovarian cancer research.
"The Foundation has been very generous and supportive in funding vital ovarian cancer research," Connolly said. "We are grateful."