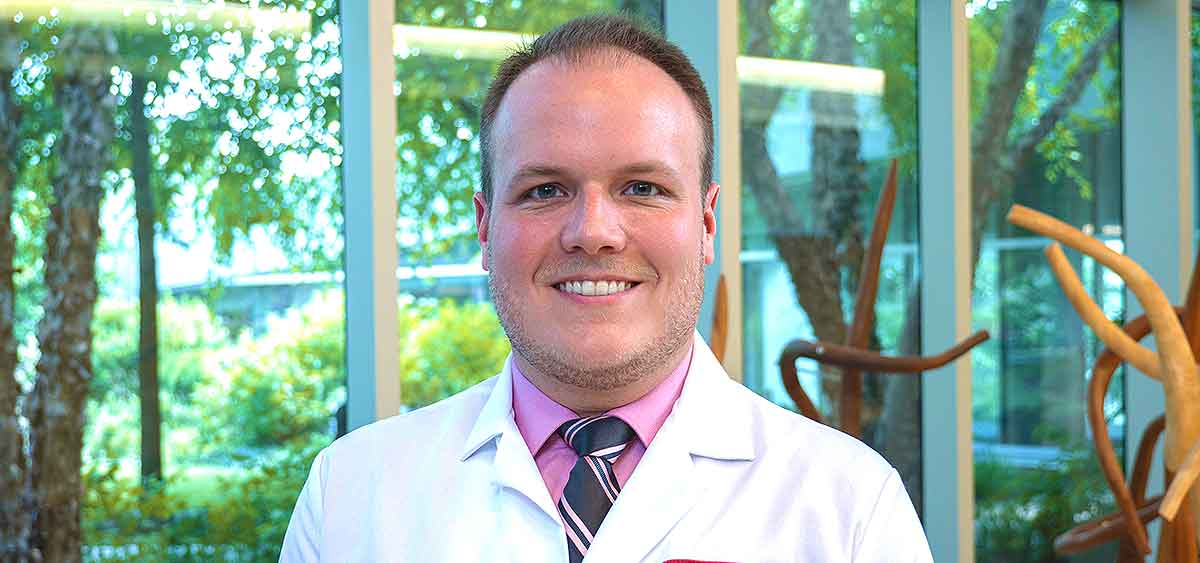 PHILADELPHIA (July 3, 2019) – Fox Chase Cancer Center is pleased to announce the hiring of James M. Martin, MD, who will join the faculty as assistant professor in the Hematology and Bone Marrow Transplant Program within the Department of Hematology/Oncology.
Martin earned his medical degree from Ohio State University and completed an internal medicine internship and residency at Rhode Island Hospital/Brown University. In 2016, he joined Fox Chase Cancer Center/Temple University for a three-year fellowship in hematology/oncology.
"We are fortunate that Dr. Martin will continue his care at Fox Chase. His experience treating blood and lymphatic disorders will be a strong addition to our department," said Henry Chi Hang Fung, MD, FACP, FRCPE, director of section of Hematologic Malignancies and Fox Chase Temple University BMT program.
Each year, Fox Chase Cancer Center welcomes six fellows who have completed an approved US residency to be part of one of the strongest combined hematology/oncology fellowship programs available. Fellows at Fox Chase train under some of the world's most renowned and widely-published oncology experts and regularly move on to distinguished careers at academic and community medical centers around the world, including Fox Chase. Approved by the American Board of Internal Medicine and the Accreditation Council for Graduate Medical Education, the Fox Chase hematology-oncology program gives fellows exceptional flexibility to choose and pursue the career path that's right for them.
Martin will begin at Fox Chase on July 15, 2019.