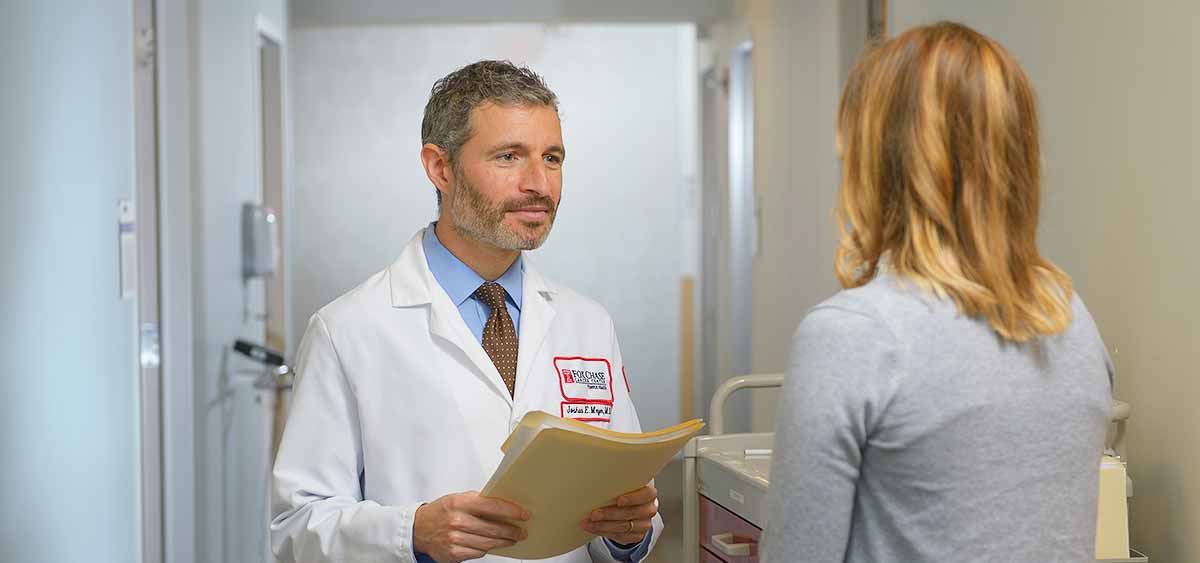 PHILADELPHIA (June 26, 2019) – The incidence of colorectal cancer (CRC) continues to increase in adults under age 50, in contrast to late-onset disease. To determine if the rise in early-onset disease reflects a distinct profile of somatic driver mutations, researchers at Fox Chase Cancer Center have compared the genomic landscape of CRC in younger patients to older patients. Their analysis found differences in molecular carcinogenesis and may impact treatment decision-making.
The paper, "Comprehensive Genomic Landscapes in Early and Later Onset Colorectal Cancer" was published in Clinical Cancer Research, a journal of the American Association for Cancer Research. It is the most comprehensive analysis of the genomic landscape in young-onset CRC cancer patients that has been reported to date, analyzing mutations in over 18,000 patients.
Joshua E. Meyer, MD, of the Department of Radiation Oncology at Fox Chase, and colleagues concluded that, while similar overall, there were significant differences in several genes relevant to the biology of early-onset cancer, and these differences may impact response to therapy in young versus old patients.
"Colorectal cancer incidence in younger adults has been increasing since the mid-1990s, and mortality rates have begun to increase among this group in the last decade after multiple decades of decline. Our new study provides more evidence that young onset colorectal cancers may arise from different processes from those diagnosed in older patients," Meyer said.  "Further research is needed to determine if the differences in gene alteration rates can be leveraged to provide personalized therapies for young patients with early-onset sporadic CRC."
This work was supported by an NCI Core Grant P30 CA006927, NIH R01 DK108195, CPRIT Scholar Award #RR160093, NIH R01 CA229259-01, by a subsidy of the Russian Government to support the Program of Competitive Growth of Kazan Federal University, and by a grant from the Colorectal Cancer Alliance to study young onset colorectal cancer.