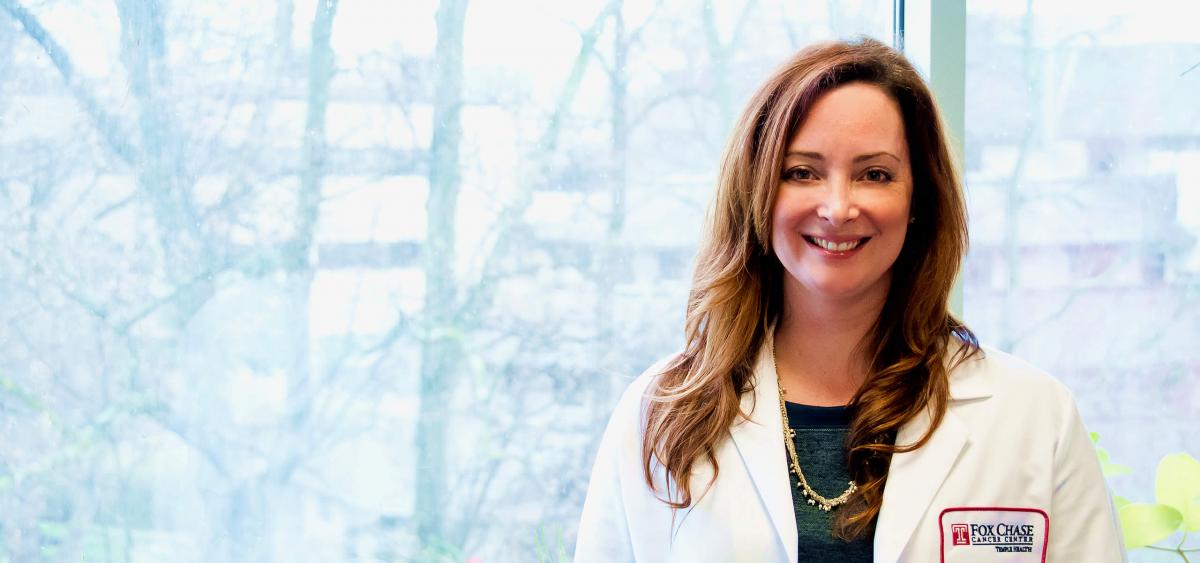 PHILADELPHIA (August 29, 2018)— Shannon Lynch, PhD, MPH, assistant professor in the Cancer Prevention and Control Program at Fox Chase Cancer Center, has received a grant from the American Cancer Society to support her efforts to reduce racial disparities in prostate cancer.
Lynch will receive $729,000 over five years to determine whether social determinants of health, particularly neighborhood environment, can improve the identification of patients and communities most at risk for developing aggressive prostate cancer and most in need of  interventions related to early detection. For this study, Lynch is coupling patient clinical data with information about the social circumstances of the neighborhood in which a patient lives. Using this multilevel data, she will then develop new statistical and geo-mapping methods designed to improve existing prostate cancer risk assessment tools that patients, providers, and communities often use to make clinical and policy decisions.
"Precision medicine in cancer care and prevention calls for the consideration of not just a patient's clinical or biologic factors, but also their environment," said Lynch. "Beyond race/ethnicity, social environment or neighborhood influences have been shown to impact prostate cancer disparities. Thus, utilizing information about social environmental influences during patient care, while also dually using this information to target deprived geographic areas with higher rates of advanced disease, is likely to be more efficient at reducing prostate cancer disparities long term."
To begin to address prostate cancer disparities at the community level, this study also will compare knowledge, attitudes, beliefs, and preferences about prostate cancer and prostate cancer care in men from communities with higher- and lower-than-expected rates of advanced prostate cancer. Identifying differences in these communities can then be used to inform the development of public health interventions in areas with higher than expected risk for advanced prostate cancer.
Lynch's previous research involved multilevel studies of cancer where she investigated how risk factors at the neighborhood, individual, biologic, and genetic levels can independently and jointly influence cancer risk and prognosis. She also currently has a Department of Defense career development grant to develop multilevel risk prediction models in pancreatic cancer using machine learning methods.