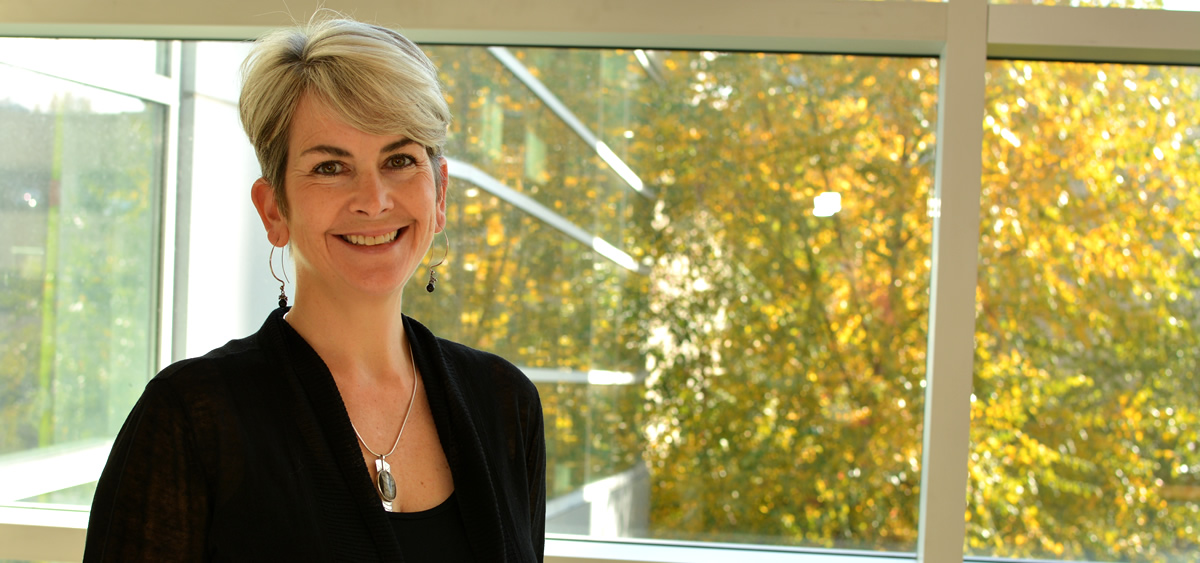 PHILADELPHIA (May 30, 2018) – Scientists seeking a path to better patient outcomes in ovarian cancer have discovered that a scaffolding protein known to promote breast cancer and melanoma metastasis, but aid in suppressing hematologic cancers, is associated with aggressive ovarian tumor growth. A multi-disciplinary team at Fox Chase Cancer Center led by Denise Connolly, PhD, found that neural precursor cell expressed developmentally downregulated 9 (NEDD9), causes ovarian tumors to grow more quickly and more aggressively, and that when it is absent-, the tumors are less aggressive. The paper appears in the journal Oncogene.
NEDD9 is a naturally occurring protein that is involved in numerous fundamental cellular processes. The researchers found that the presence of NEDD9 within tumor tissue influenced aggressiveness. Whereas the level of NEDD9 in the tumor microenvironment did not show the same effect.
Although this was a study of tumors in mice, Connolly noted that women with high grade serous carcinoma, the most common and lethal form of ovarian cancer, show over-expression of NEDD9. According to the Centers for Disease Control, ovarian cancer is the tenth most commonly diagnosed cancer in women, but the fifth most common cause of cancer-related death among women.
 "We study the molecular and cellular mechanisms underlying ovarian cancer development and progression with the goal of finding druggable targets and other vulnerabilities that may be translated into improved outcomes for women with this disease," Connolly said.
Financial Support: This work was supported by R01 CA136596; R01 CA63366; Ovarian SPORE P50 CA083638, the FCCC Core Grant NCI P30 CA006927, and charitable donations from the Roberta Dubrow Fund, the Teal Tea Foundation, and the Bucks County Board of Associates.