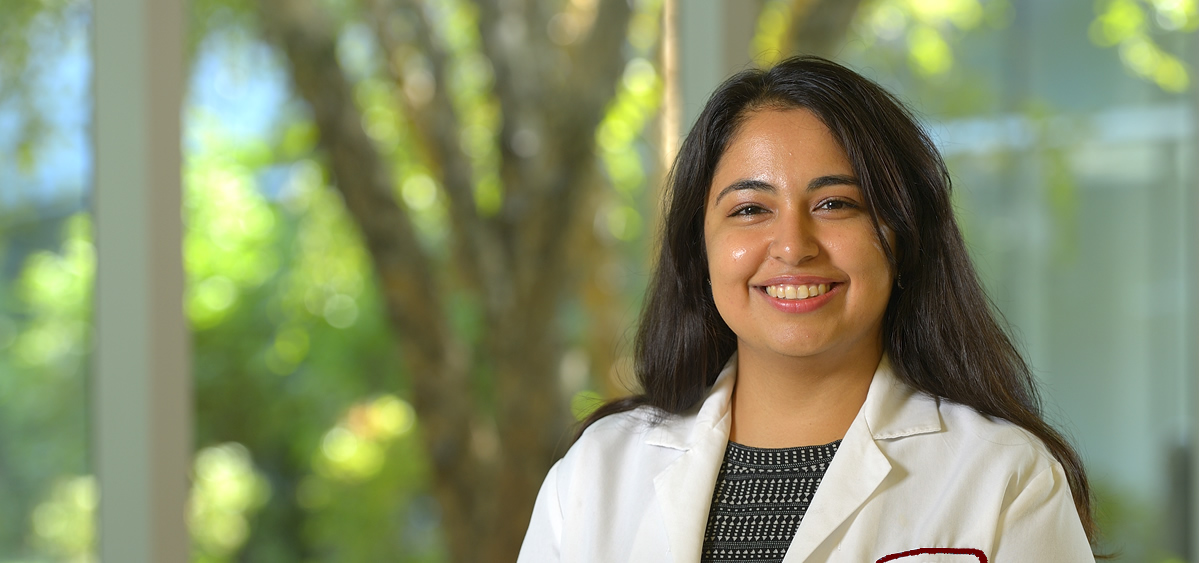 PHILADELPHIA (April 5, 2018) – Sanjeevani Arora, PhD, assistant research professor in the Cancer Prevention and Control program at Fox Chase Cancer Center, has been selected by the U.S. Department of Defense (DOD) to receive the FY17 Peer Reviewed  Cancer Research Program (PRCRP) Career Development award for her work in colorectal cancer.
Arora's research in colorectal cancer focuses on developing a signature of DNA damage recognition and repair capacity as a biomarker that can potentially predict the effectiveness of neoadjuvant chemoradiation therapy for locally advanced stage rectal cancer patients. Her goal in trying to establish this biomarker is to allow for more individualized treatment for colorectal patients and prevent some patients from receiving unnecessary treatments. She also hopes this research will have applications beyond colorectal cancer.
She is relying on expertise from her mentors Margie L. Clapper, PhD, co-leader of the Cancer Prevention and Control Program, and Joshua Meyer, MD, vice chair of Translational Research, Department of Radiation Oncology. Arora also received guidance from other experts at Fox Chase including, Michael Hall, MD, Roland L. Dunbrack, PhD, Margret Einarson, PhD, Elizabeth Handorf, PhD, and Yan Zhou, PhD.
"The mentorship I'm receiving, along with the resources and time gifted to me by this grant, is invaluable as a young investigator. My hope is that this grant will be a springboard to further my career and allow me to continue pursing research that is important in cancer prevention and control," said Arora.
The DOD offers the PRCRP Career Development grant to promote mentorship between young investigators and experienced cancer researchers. It also serves to provide funding to researchers whose work may have clinical benefits for both military and civilian patients.
This grant provides up to $650,000 over a three-year period.