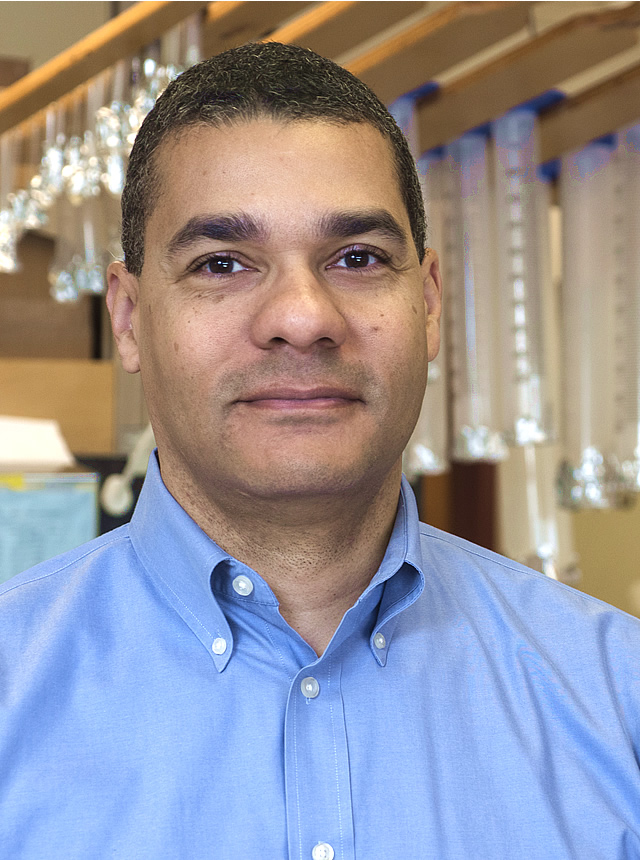 PHILADELPHIA (FEBRUARY 5, 2018) – Fox Chase Cancer Center is pleased to welcome Paul Campbell, PhD, as an assistant professor in the Cancer Biology Program.
Campbell is an award-winning researcher and academic instructor who comes to Fox Chase from the Drexel University College of Medicine, where he led his own lab focusing on cancer cell signaling. The Campbell lab studied cell systems, with a particular interest in tumorigenesis driven by the activation of the protooncogene K-Ras. He has earned multiple clinical/translational grants and awards for work on cancer signaling, progression, and metastasis.
At Fox Chase, Campbell's research will continue to focus on the signaling that drives cancer progression, invasion, and metastasis, with the overall objective of discovering and validating new targets for drug development and finding novel biomarkers for earlier detection and therapeutic monitoring. In his prior position, Campbell collaborated on tumor microenvironment studies with Edna Cukierman, PhD, co-leader of the Marvin and Concetta Greenberg Pancreatic Cancer Research Institute at Fox Chase. That collaboration will continue and strengthen with both researchers at the same institution.
Originally from Toronto, Campbell earned his PhD at McGill University and completed his postdoctoral research fellowship at the University of North Carolina at Chapel Hill's Lineberger Comprehensive Cancer Center. He holds multiple patents related to cancer therapeutics.
"We are excited to welcome Dr. Campbell to Fox Chase," said Jonathan Chernoff, MD, PhD, chief scientific officer of Fox Chase. "He will be a great addition to our pancreatic cancer research team."
Campbell will begin at Fox Chase on February 5th.