*Update: Fox Chase East Norriton is Now Open!
PHILADELPHIA (October 25, 2017) – Fox Chase Cancer Center has partnered with Suburban Community Hospital to open the Fox Chase Cancer Center East Norriton Hospital Outpatient Center.
"For more than a hundred years, Fox Chase Cancer Center has offered cutting edge clinical care informed by the latest research with a unique compassionate approach," said Richard Fisher, MD, president and CEO of Fox Chase Cancer Center. "This new extension campus allows us to reach patients who may have been challenged to come to our main campus location."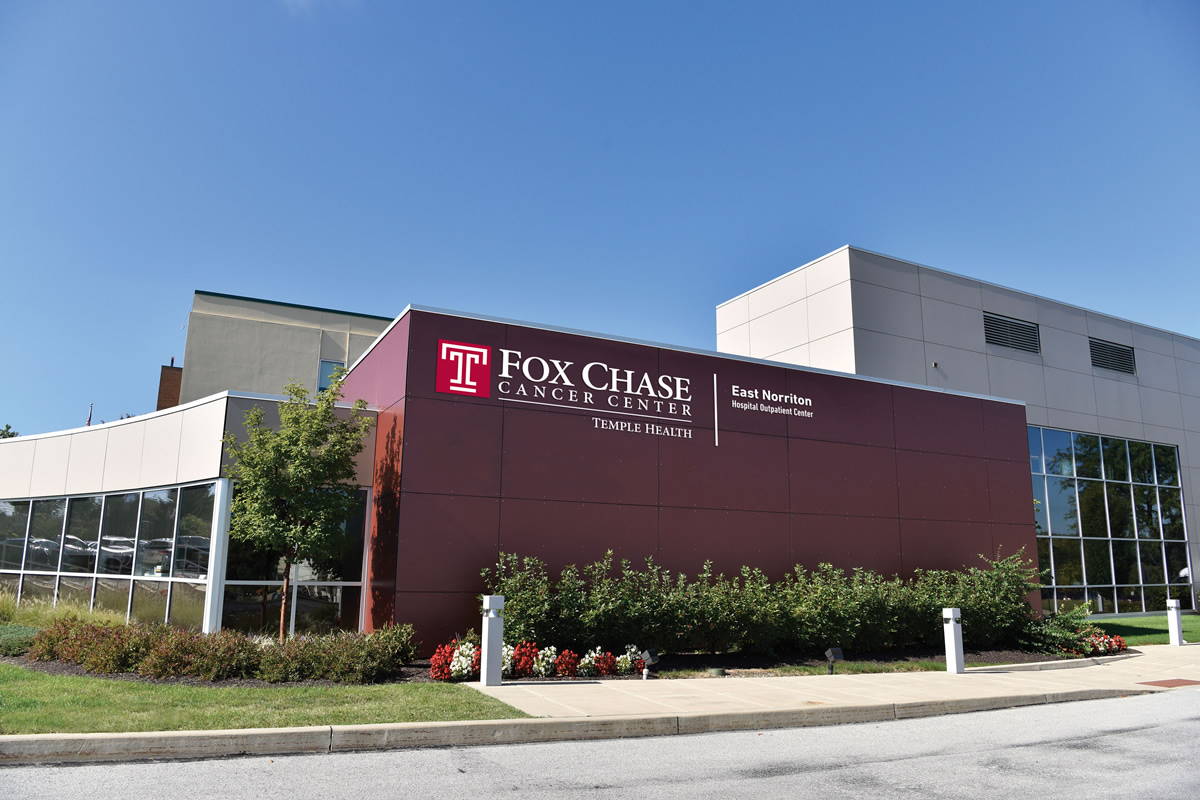 The center will open in 2018 and offer access to Fox Chase's multidisciplinary care by surgical oncologists, hematologists/oncologists, radiation oncologists, and support staff including onsite radiation and infusion treatments. Fox Chase's unique nurse navigation system will ensure patients receive care appropriate to their type of cancer. Limited breast surgery consultations and radiation oncology will begin this fall.
The Fox Chase Cancer Center East Norriton Hospital Outpatient Center will be located adjacent to Suburban Community Hospital, three miles away from Plymouth Meeting Mall. The office will provide radiation oncology with a state of the art linear accelerator and an infusion center with a patient centered design. Patients will also have access to Fox Chase Cancer Center's unique support services and options to enroll in clinical trials.
"Fox Chase Cancer Center is the preeminent resource for oncology in the Philadelphia region, and hosting them on the Suburban Community Hospital campus is a privilege," said Bryan Burklow, northeast regional CEO for Prime Healthcare. "It will take cancer care to a new level of sophistication along this Rt. 202 corridor."
Fox Chase Cancer Center is nationally ranked as a Top 50 cancer hospital in US News & World Report, one of 47 cancer centers designated by the National Cancer Institute as comprehensive, a founding member of the National Comprehensive Cancer Network and a magnet center for nursing.