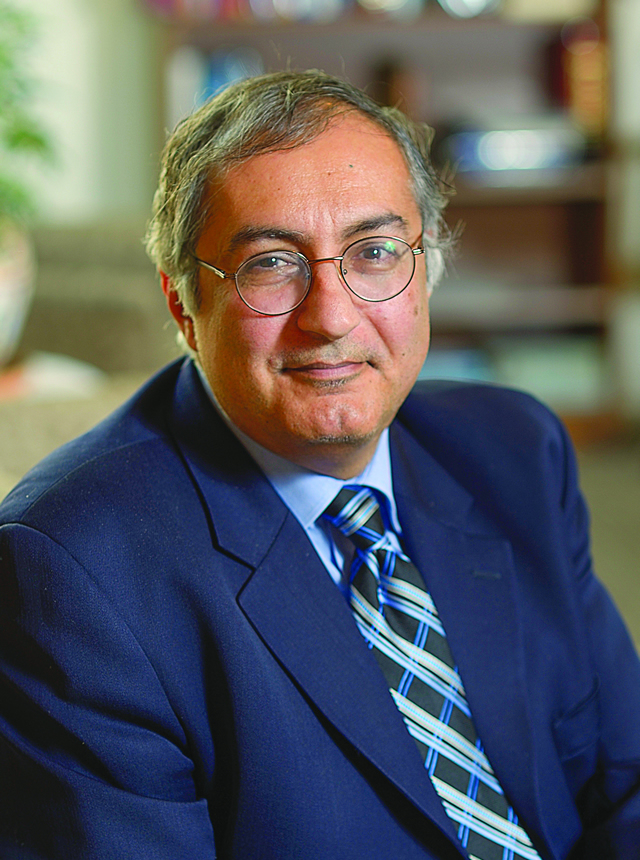 PHILADELPHIA (November 3, 2016) – The American Cancer Society recognized three members of the Fox Chase Cancer Center community at the Greater Philadelphia Volunteer Awards on November 2.
Wafik El-Deiry, MD, PhD, deputy cancer center director, translation research and co-leader of molecular therapeutics, received the Scientific Research Award, Camille Ragin, PhD, an associate professor in the Cancer Prevention and Control Program received the Cancer Control Award, and Alan Howald, associate vice president of business and network development for Temple University Health System, was recognized with the volunteer achievement award.
The Scientific Research Award is presented annually to an individual who has demonstrated outstanding accomplishments in the field of basic or clinical cancer research. Dr. El-Deiry has made significant contributions in cancer research, particularly in the areas of drug resistance and developing effective cancer therapeutics. At Fox Chase, he leads a productive translational drug discovery and development lab. Among many achievements and breakthroughs, Dr. El-Deiry discovered ONC201/TIC10 as a first-in-class TRAIL pathway inducer that is used to treat brain and several other tumor types.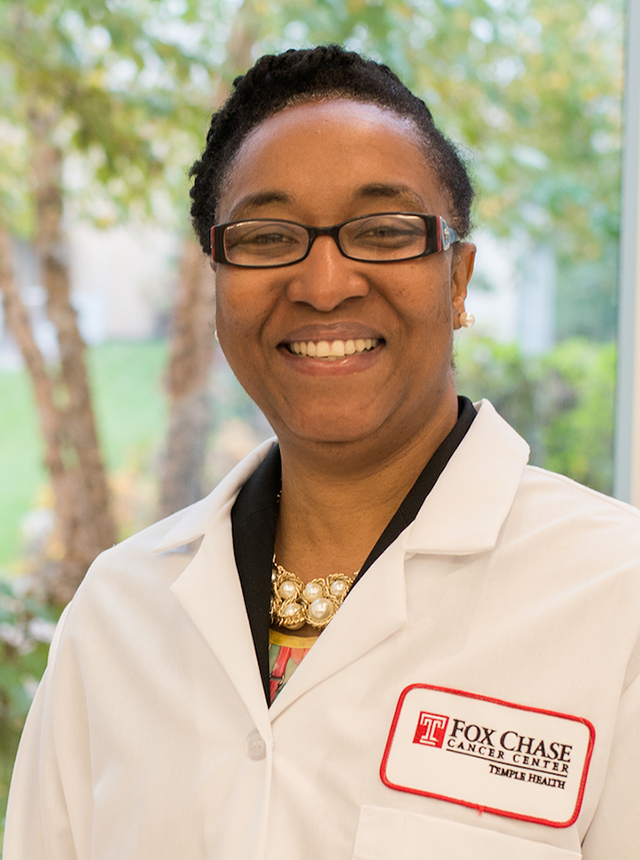 The Cancer Control Award recognizes an individual for a non-research activity that made a major or unique contribution to clinical practice, education and training, or administration. Throughout her career, Dr. Ragin has made substantial contributions to cancer education and training, including establishing the Cancer Prevention Project of Philadelphia (CAP3), a cancer prevention registry that enrolls persons with no known cancer diagnosis. Locally, she is a member of the Mayor's Commission on African and Caribbean Affairs, Vice-President of the Board for the African Family Health Organization, and a board member of the Elise Joseph Foundation. All of these organizations connect underserved populations of African descent to critical healthcare and education.
The volunteer achievement award honors individuals who have made significant contributions to the mission and goals of the American Cancer Society. Mr. Howald has been involved with the American Cancer Society for eight years, serving on the Greater Philadelphia Board of Director's Volunteer Leadership Council. He also participates in Road to Recovery, a program that provides transportation to and from treatment for people with cancer who are unable to drive themselves, and Coaches vs. Cancer, a program that empowers basketball coaches, their teams, and communities to join the fight against cancer by participating in awareness efforts, advocacy programs, and fundraising activities.
"The American Cancer Society is proud to present Dr. El-Deiry, Dr. Ragin and Alan Howald with these awards in recognition of their outstanding achievements and contributions," said Jamie McCann, Senior Market Manager, Community Engagement, American Cancer Society. "Through their research, community outreach, and volunteer efforts, respectively, each of them is contributing to the Society's mission of saving lives and creating a world with less cancer."