PHILADELPHIA (October 5, 2016) – Fox Chase Cancer Center has been designated as a National Pancreas Foundation Center by the National Pancreas Foundation (NPF), a nonprofit organization that provides hope for those suffering from pancreatic cancer, and other pancreas related diseases. Fox Chase is the only institution in the Philadelphia region to earn this designation.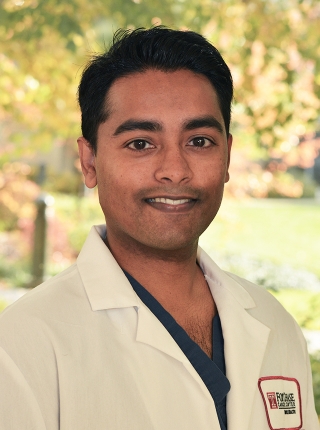 "Receiving this designation marks a big step forward for Fox Chase Cancer Center," said Sanjay S. Reddy, MD, a surgical oncologist at Fox Chase, and the center's NPF director. "At Fox Chase, we have always committed ourselves to doing everything we can to optimize patient care. Becoming an NPF Center will benefit the patients we care for by helping to fund research through various grants, and will provide support and education for not only the patients, but also to the caregivers who remain a vital part of the team."
To earn this distinction, Fox Chase had to complete a rigorous and extensive auditing process. The Center was required to demonstrate a multidisciplinary approach to patient care with on-site access to clinical trials and expert physician specialties including oncologists, gastroenterologists, pancreatic surgeons, palliative care specialists, and interventional radiologists, along with more patient-focused programs such as a pain management service and psychosocial support.
"NPF Centers are of great value to the whole pancreatic cancer community," said Matthew Alsante, executive director of the NPF. "These centers will also help to increase awareness of important NPF programs such as the National Patient Registry and the Animated Pancreas Patient, and they will be a vital cog in the sharing and development of best practices."
The NPF is the only foundation dedicated to patients suffering from all forms of pancreatic disease. Founded in 1997, the foundation provides hope for those suffering from pancreatitis and pancreatic cancer through funding cutting-edge research, advocating for new and better therapies, and providing support and education for patients, caregivers, and health care professionals.