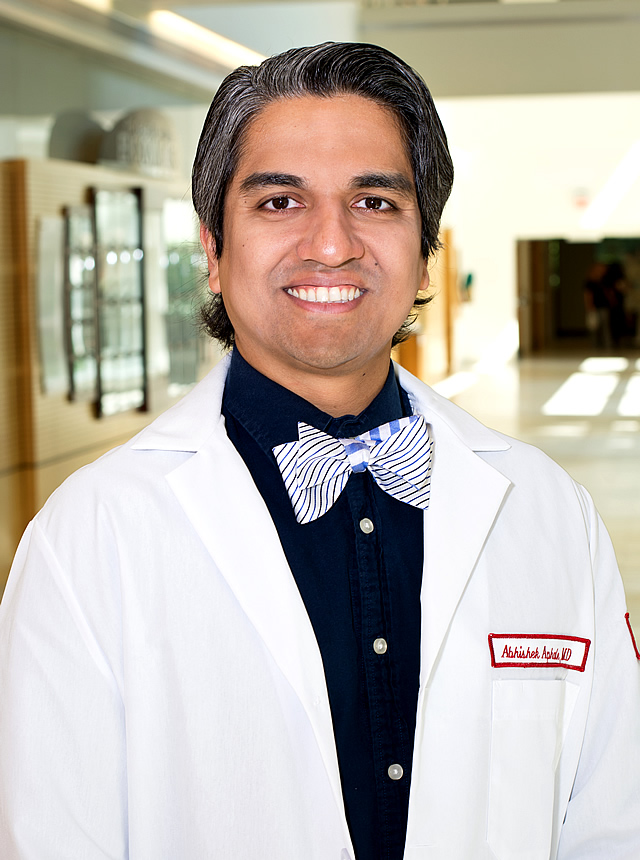 PHILADELPHIA (July 21, 2016) — Abhishek Aphale, MD, has been appointed Assistant Professor of Dermatology at Fox Chase Cancer Center.
"I am so excited to join Fox Chase," Aphale said. "I look forward to working with everyone in the community."
Aphale earned his medical degree from the Robert Wood Johnson Medical School in New Brunswick, NJ. He completed his residency training at the University of Michigan in Ann Arbor, MI, and a Procedural Dermatology Fellowship at the Dermatologic Surgicenter in Drexel Hill, PA.
Board-certified in Dermatology, Aphale specializes in Mohs surgery and reconstruction and cutaneous oncology. His research interests include squamous cell carcinoma, basal cell carcinoma, melanoma and rare cutaneous tumors.
Aphale is a member of the American Academy of Dermatology, American College of Mohs Surgery and American Society for Dermatologic Surgery.